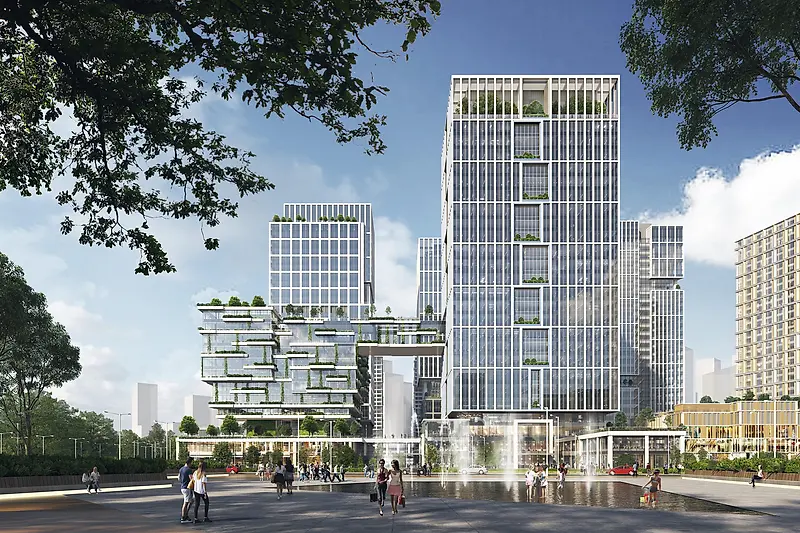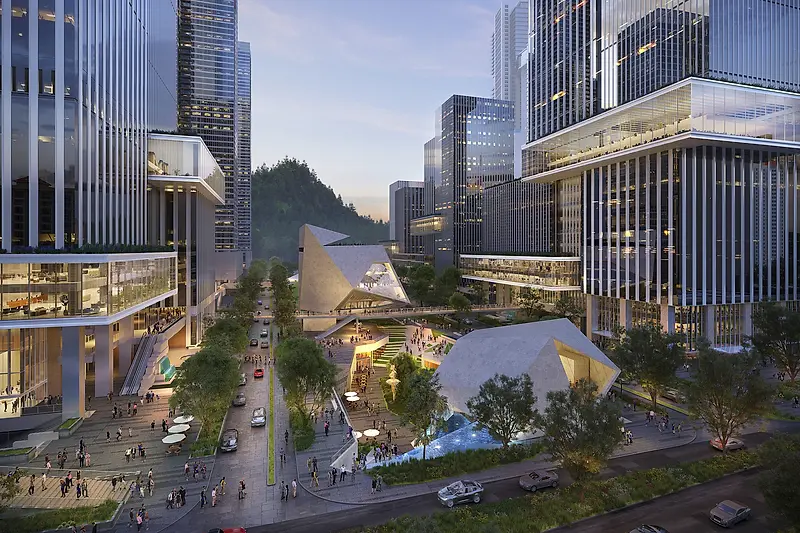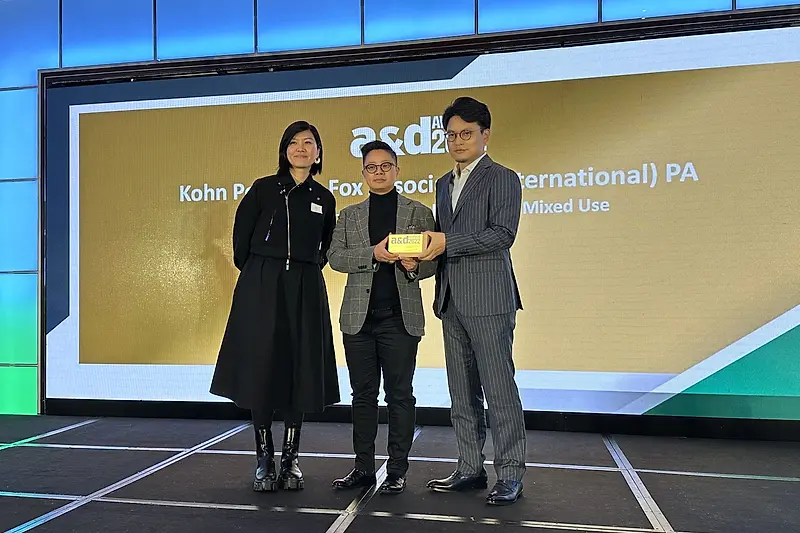 Two KPF Projects Win Gold at the 2022 A&D Awards
The Kerry Qianhai Treehouse and Vanke Cloud Gradus received Gold in the Future Developments categories.
In the Commercial category, the Kerry Qianhai Treehouse, two linked buildings at the entry to mixed-use masterplan, put employee wellbeing at their heart, prioritizing outside space, connections to nature and the opportunity for people to meet and collaborate.
Vanke Cloud Gradus was recognized in the Mixed-Use category. The project builds on Shenzhen's history of innovation in urban design to establish a network of activities and experiences, integrated with nature, that create a new heart for the city.  At the heart of this approach is a three-dimensional network of public spaces and links which form the framework around which districts, neighbourhoods and communities can emerge.
The Gold, Silver, and Bronze winners were announced at a ceremony in Hong Kong on February 28. View all of the winning projects here.
Last year, three KPF projects, TCC Hoping, Suzhou IFS, and Grand Gateway 66, all won A&D Awards.