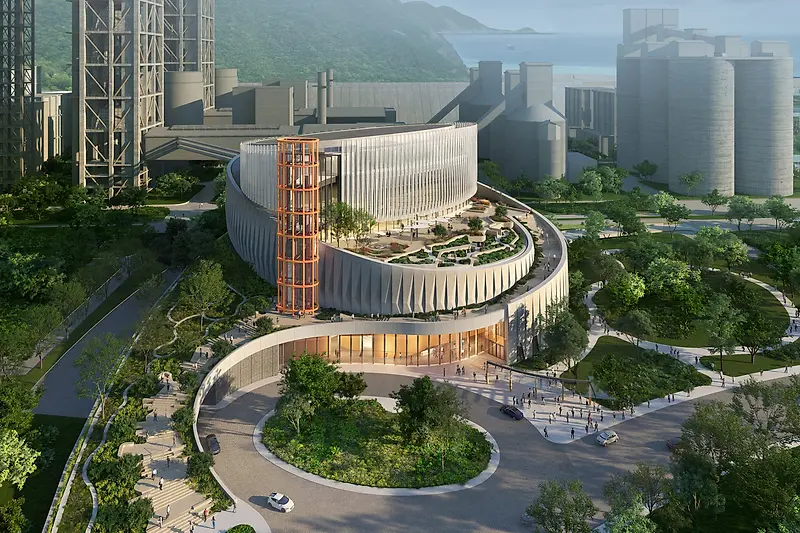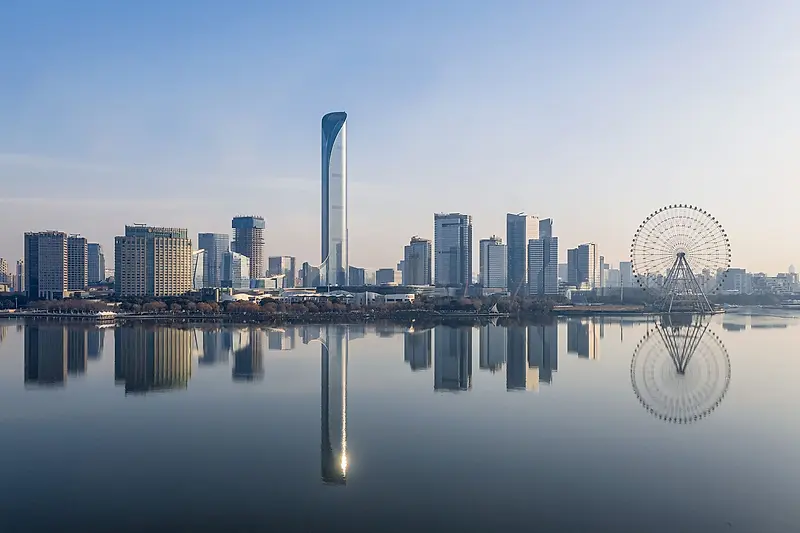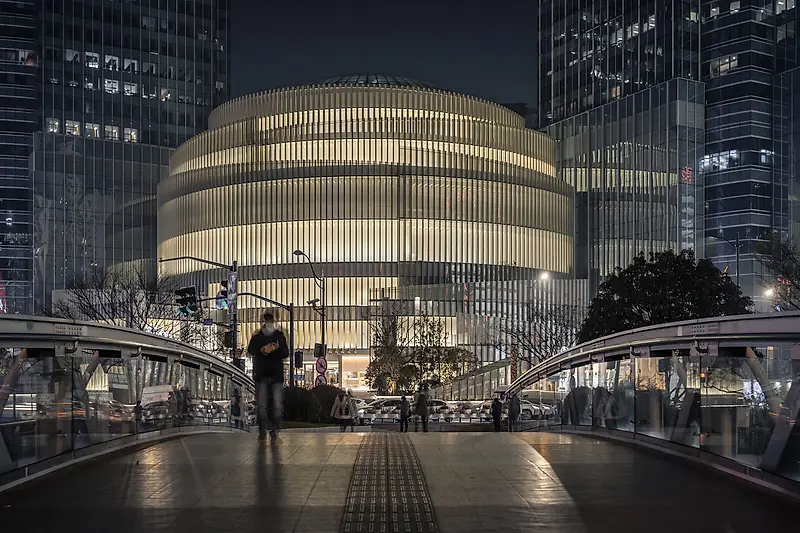 Three KPF-Designed Projects Win 2021 A&D Awards
Receiving Gold in the Future Developments – Mixed-use category, TCC Hoping transforms a former concrete manufacturing complex into a living laboratory, integrating cultural components throughout the facility. Public parks and a focus on renewable resources within a recycling center, carbon capture facility, and seed conservation center result in a sustainably-driven development and a new cultural destination in Taiwan.
Embodying Suzhou's unique culture and history, Suzhou IFS serves as the centerpiece for the city's financial district. KPF's design conceived of the tower as communicating with the waterways of the "Venice of the East." Through its form, using a curvature evoking a fish—a symbol of prosperity—it symbolically and aesthetically refers to Jinji lake. Suzhou IFS earned the Silver Award in the Architecture – Mixed-use category.
KPF-renovated Grand Gateway 66, a retail plaza located above Shanghai's largest subway station, replaces an outmoded façade with a sophisticated design that includes multiple terraces. A radial symmetry is achieved through curved glass and a repeating pattern of vertical lines, in addition to dual cascading water features on either side of the podium entrance. In partnerships with Elena Galli Giallini, the renovation received Bronze for Architecture – Best Shopping & Retail.
Spanning almost two decades, the A&D Awards celebrate architecture and interior design. Learn more about the awards and view all of this year's winners here.
Last year, K11 Artus within Victoria Dockside, CPIC Xintiandi Commercial Center, and OPPO Chang An R&D Center won 2020 A&D Awards, learn more here.