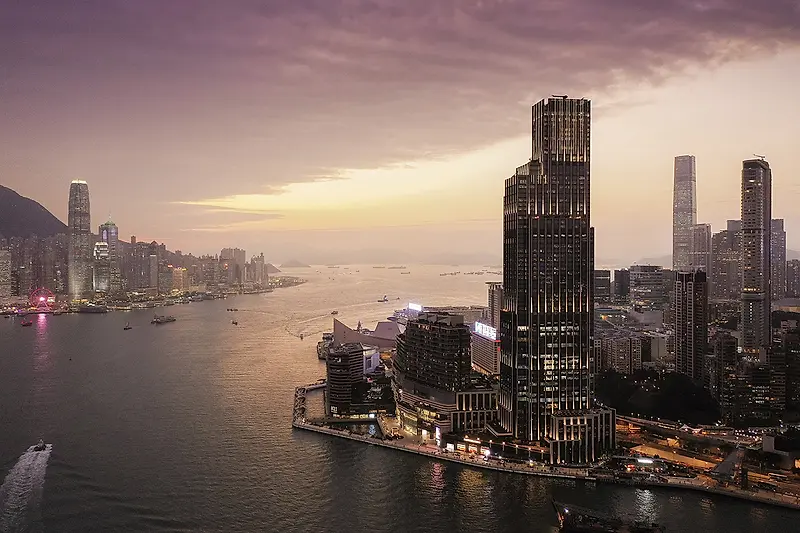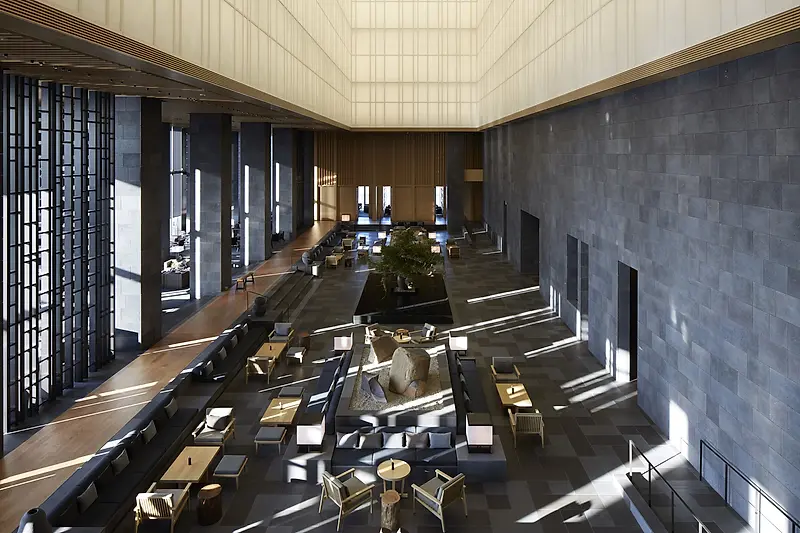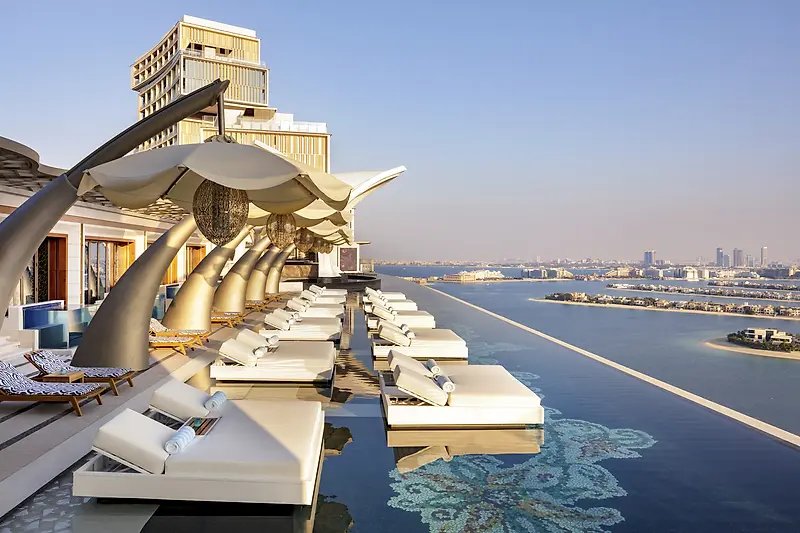 Three KPF Projects Named Best Hotels in the World
Victoria Dockside, occupying the tip of the Kowloon Peninsula, houses the Rosewood Hong Kong. Earning the second spot on the list and the title of "The Best Hotel in Asia 2023," the outlet calls the hotel a "beacon of hospitality," encouraging "a state of total zen, rounded off by the floor-to-ceiling windows offering unparalleled vistas of Hong Kong Island."
Located within the Otemachi Tower, the Aman Tokyo ranks fifth in the round up. Situated in the heart of Tokyo, the hotel's "sleek, serene, and unwaveringly delux atmosphere belies its location," the outlet writes. The light-flooded rooms are a highlight of the stay, but guests who venture beyond can enjoy a spa with inventive treatments "rooted in Japan's healing traditions," and a 30-meter swimming pool.
The third KPF-designed project on the list at number 44 is Atlantis The Royal in Dubai. The project opened at the top of this year and is celebrated for its bold design and expansive features, "home to 795 rooms and suites, 17 restaurants and bars, 17 boutiques, and no fewer than 90 swimming pools." The outlet also notes that the wellness focus extends beyond the guests: "the hotel's eco efforts include marine conservation and scientific educational programmes on the surrounding area."
The list is curated by The World's 50 Best Hotels Academy, an influential group of 580 anonymous leaders in the hotel industry. Each juror provides their expert opinion and background in the hotel scene. The Academy comprises nine voting regions, each headed up by an Academy Chair. Read the full list here.