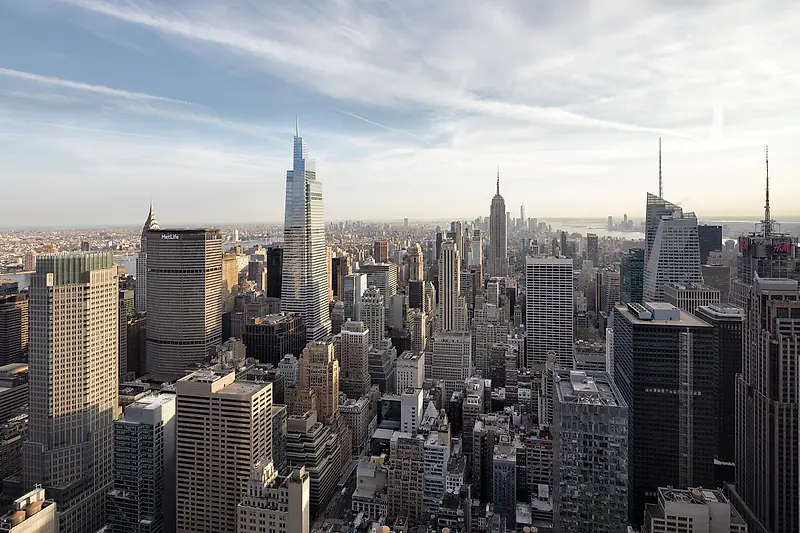 The New York Times Spotlights One Vanderbilt's Sustainable Design
As a "rare skyscraper designed with climate change in mind," the KPF-designed supertall was profiled for its green features, including rainwater retention and energy generation systems.
Following its opening in the fall of 2020, One Vanderbilt "has garnered its share of acclaim, thanks to a popular viewing platform and the transformation of a congested block of Vanderbilt Avenue at the foot of the building into a car-free pedestrian plaza." In addition to these features, this past month saw the opening of Grand Central Madison, which brings the Long Island Rail Road to the east side of Manhattan and is directly accessible via One Vanderbilt.
The article spoke with the SL Green Realty's Director of Engineering Jonathan Wilcox, who provided insight into how the tower integrates its sustainability features. Some highlights include "a self-contained, catastrophe-resilient power plant capable of generating as much energy as six football fields of solar panels" and systems that "reuse that runoff to heat or cool its 9,000 daily visitors." These details are located throughout the building, such as cooling towers on the roof and generators concealed from view on the 39th floor.
The article notes that buildings in New York are only becoming greener, due to evolving city legislation. A city law passed in 2021, approved since One Vanderbilt's completion, bans the use of fossil fuels in new construction.
Read the full article from The New York Times here.