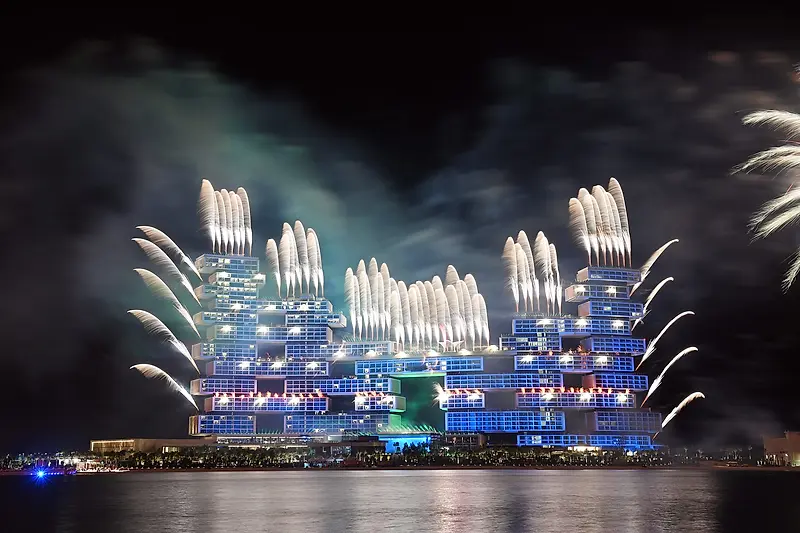 South China Morning Post Praises Atlantis The Royal, "An Architectural Marvel"
The review explores the brand's claim of being "the most ultra-luxury experiential resort in the world," paying close attention to how KPF's architecture furthers this mission.
Fifteen years after Atlantis the Palm opened on Palm Jumeirah island, its sister resort, Atlantis The Royal, is now available for bookings. The article begins with a review of the architecture, stating that from far away it resembles Lego blocks, but a second glance reveals the "gleaming, teetering, wave-curving design as nothing less than an architectural marvel… Atlantis The Royal ushers a new era of sophistication."
The resort's 795 rooms offer views towards the Persian Gulf or the beaches of the Palm, and guests can enjoy a wide array of dining and shopping options on the property, whether from an elevated infinity pool such as Cloud 22 bar or at ground level at Nobu by the Beach. The article notes the resort's ability to capture the essence of its location as "a place to see and be seen – a Dubaian pastime if ever there was one."
Read the full article from South China Morning Post here.