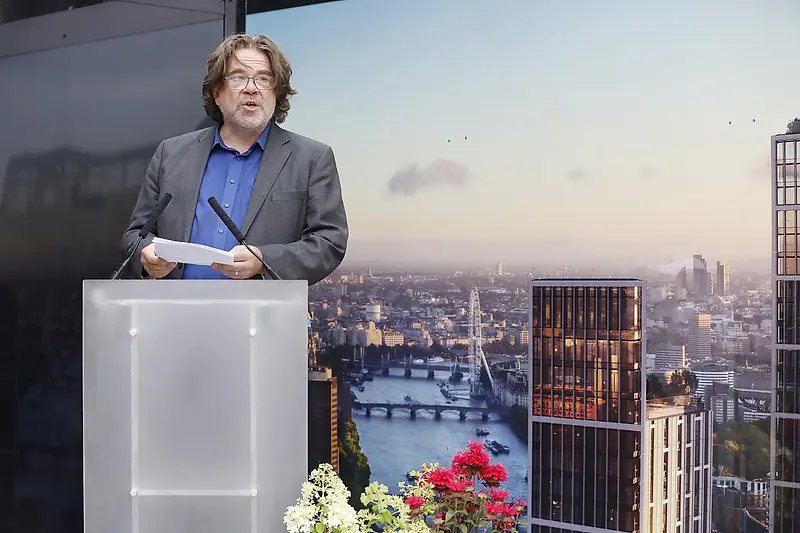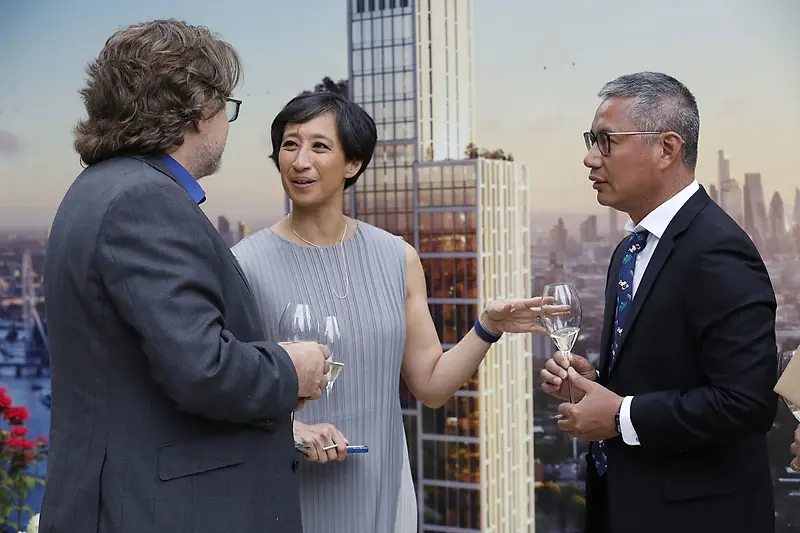 Park Hyatt London River Thames Residences launched at One Nine Elms
John Bushell, KPF Design Principal gave a brief speech at the star-studded launch of the Park Hyatt London River Thames Residences, part of the KPF-designed development.
"This is an extremely important moment in our professional lives and an event the KPF team have been looking forward to for some time," John said. "This prestigious hotel brand makes the project a truly mixed-use building, bringing excitement, activity, service, and a broad range of facilities to animate the site. This, together with the prominent and distinctive character of the site and design, creates a worthy landmark at the northern gateway to the Nine Elms Linear Park and brings an exciting international dimension to the Borough of Wandsworth. Thank you to everyone at Park Hyatt for working with us on this exciting project."
Speeches were also given by Mr. Guan, Chairman of R&F Properties (UK), the developer behind the landmark scheme and Charlie Whinney, the creator of 'Ebb and Flow' a bespoke art installation which will sit at the entrance to Park Hyatt London River Thames Residences and is inspired by the surrounding landscape.
One Nine Elms was conceived a focal point for the burgeoning Nine Elms district, the mixed-use development aims to create vibrant and modern spaces for living, working and leisure at this prime riverfront location.