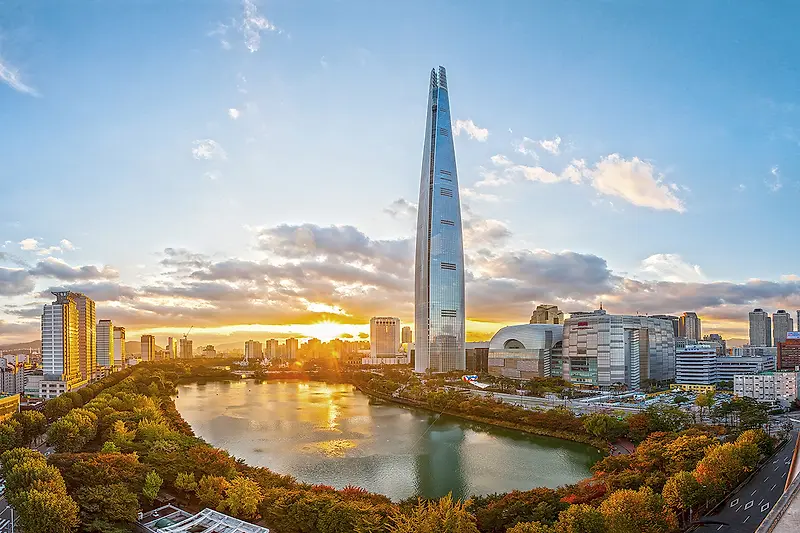 Lotte World Tower One of Seoul's Top Projects to Visit
ArchDaily included the KPF-designed supertall as part of an Architecture City Guide of 30 places to see in the country's capital.
The 6th tallest building in the world, Lotte World Tower rises 555-meters above Seoul. Beyond its role as an icon on the skyline, the tower includes a 7-star luxury hotel, an observation deck, an open-air sky bridge for thrill seekers, a rooftop café, as well as office and retail programming. The tower is part of a greater complex that includes the World Mall, a space for local and international shopping, as well as entertainment and special events hosted in the concert hall, a classical performance venue seating more than 2,000 people.
View all of ArchDaily's picks for architecture sites to see in Seoul here.