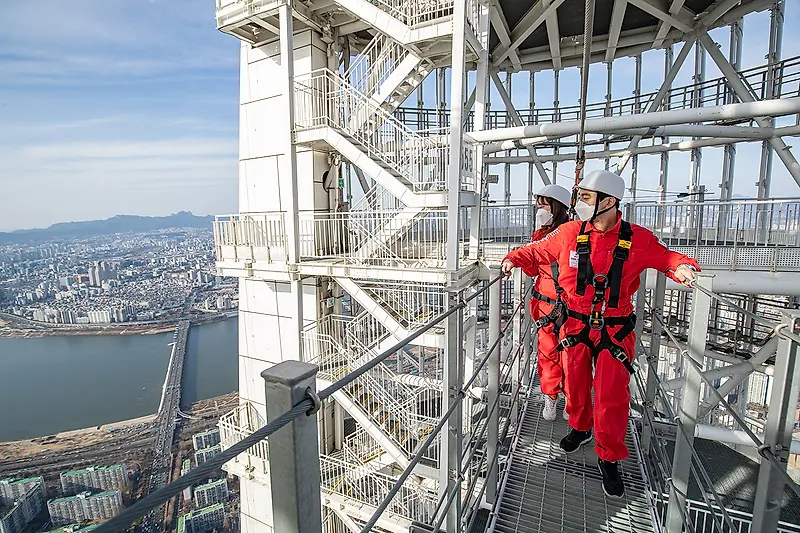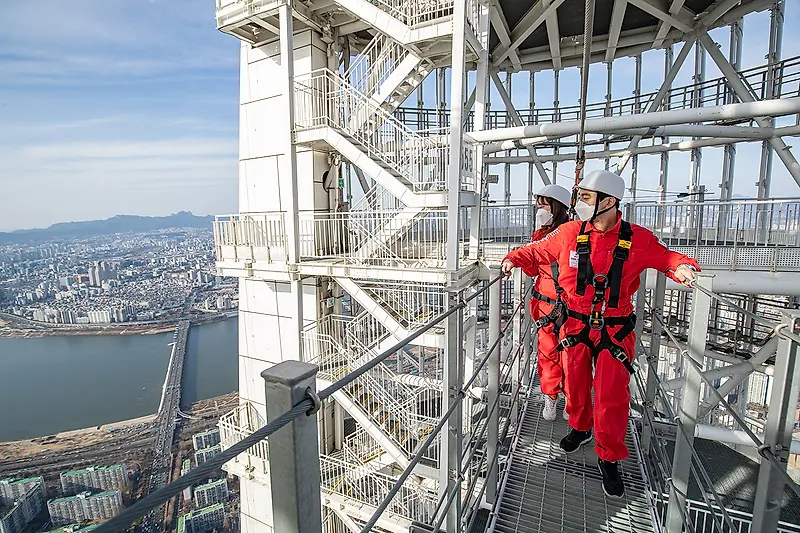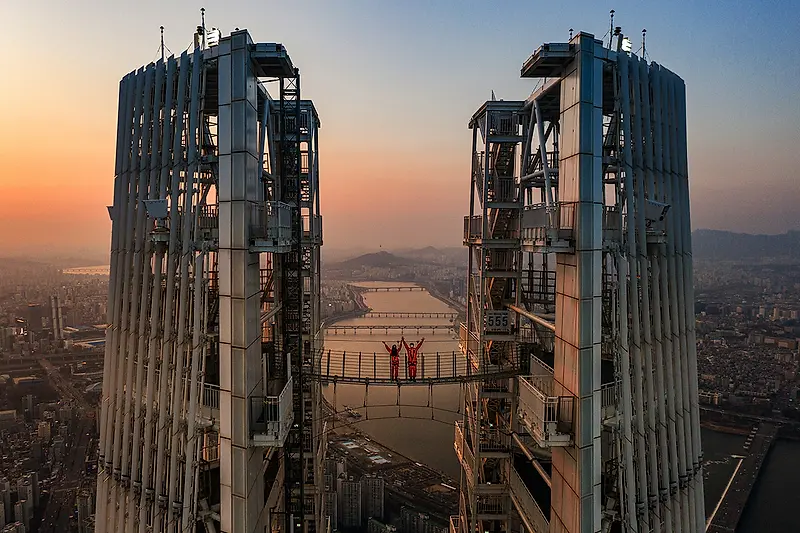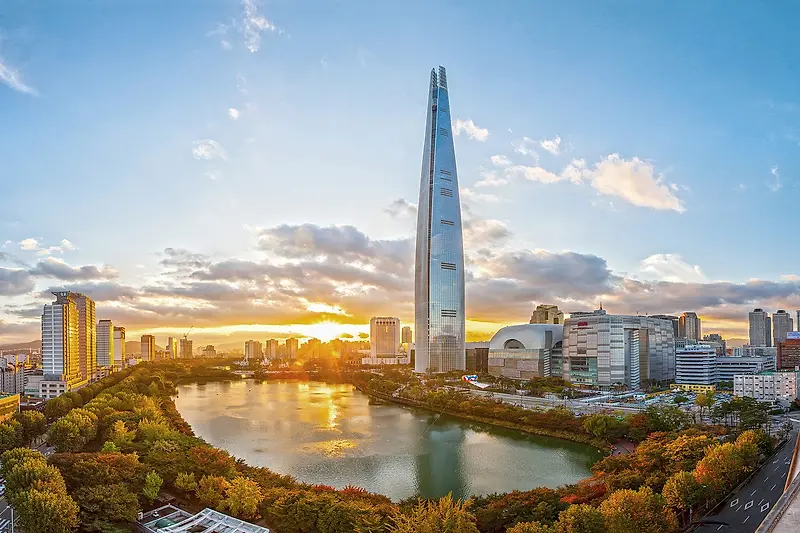 Sky Bridge Opens at Lotte World Tower, 541 meters Above Seoul
Thrill-seekers can experience the city's skyline from an open-air attraction atop the KPF-designed supertall tower.
At 555 meters, Lotte World Tower is the tallest structure in Seoul, and the fifth tallest building in the world. The newly opened Sky Bridge expands the Seoul Sky public offerings on the uppermost floors of the tower, including the Seoul Sky Observatory, the only vantage point in the city that gives visitors a 360-degree view of South Korea's capital. Sky Bridge visitors begin their experience on the 114th floor where they climb the additional stories to reach the open-air attraction located above the 123rd floor. The 11-meter bridge links the tower's paired spires 541 meters above street level. Visitors traversing the bridge can take in views of the city and get a close-up look of Lotte World Tower's architectural crown, all while safely harnessed.
The 123-story Lotte World Tower includes retail spaces, offices, and a 7-star luxury Lotte Hotel. A tapered form with a seam that runs vertically along the tower reference the prominence of ceramics and calligraphy in Korean history. Lotte World Tower gestures towards the previous center of the city, showcasing the artistry and growth that has taken place in Seoul, while its smooth and reflective form contrast the nearby mountain range.
The Sky Bridge opens for the season in early March. Learn more here.