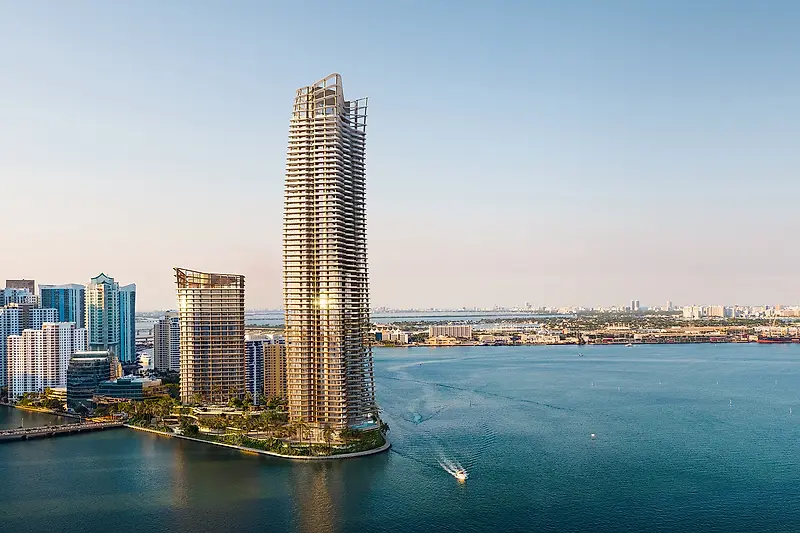 John Winkler Discusses Hospitality Trends in Miami with Bisnow
On September 12th, the KPF Director spoke on a panel at the Miami State of the Market conference, providing insight into the new market dynamics for resorts and residences.
On the panel "Reimaging Hospitality: Miami's Response to New Market Dynamics," John discussed the shifting demands of the sector. He provided insight into KPF's hospitality experience globally and locally, using One Island Drive as a case study. The two-tower development is located at the pinnacle of Brickell Key, with one tower housing The Residences at Mandarin Oriental Miami and the other home to the Mandarin Oriental Miami hotel.
John was joined by Ryan Shear, Managing Partner at Property Markets Group; Alessandro Colantonio, EVP, CIO at Gencom; David Armour, Head of Commercial Market US at Siemens; and Igor Reyes, Principal at Nichols Architects. Alexandra Lehson, Partner at Bilzin Sumberg, moderated the panel.
The Miami State of the Market Bisnow conference was held on September 12th at the Waterford Business District, 5200 Waterford. Learn more here.