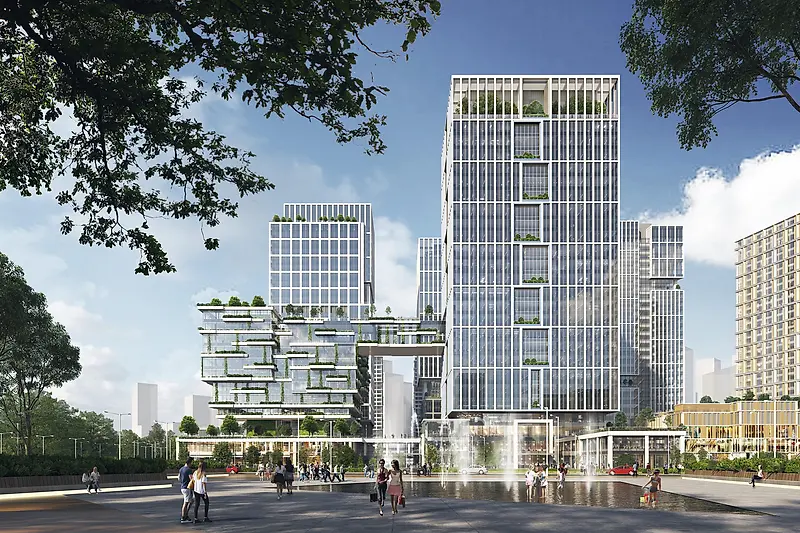 Jackie Luk Leads AIA Hong Kong Tour of Qianhai Kerry Centre
On July 22nd, the KPF Associate Principal guided viewers through the Shenzhen mixed-use development, showcasing the integration of nature with the built environment.
The one-day Shenzhen tour hosted by AIA Hong Kong featured three site tours led by a representative from the respective project team, providing insight into urban design trends in the city. Jackie led the tour of Qianhai Kerry Centre, a high-density, multi-layered urban development along the Qianhai Bay. Constructed in three phases, each portion boasts a unique identity, while sharing an architectural language grounded in geometry and biophilic integration. The centerpiece of the development, The Treehouse, features a variety of gardens and planted terraces on the exterior and a central atrium in the interior finished with a light-weight retractable roof.
The tour hosted by AIA Hong Kong was held on July 22nd. Learn more here.