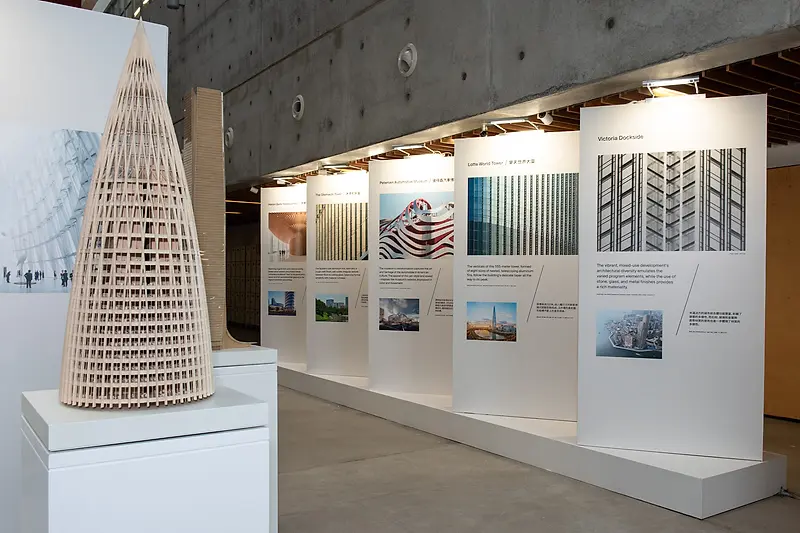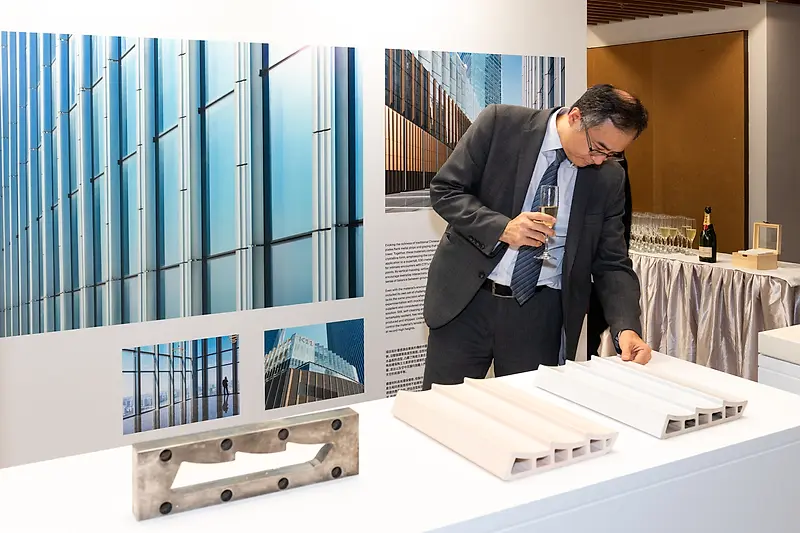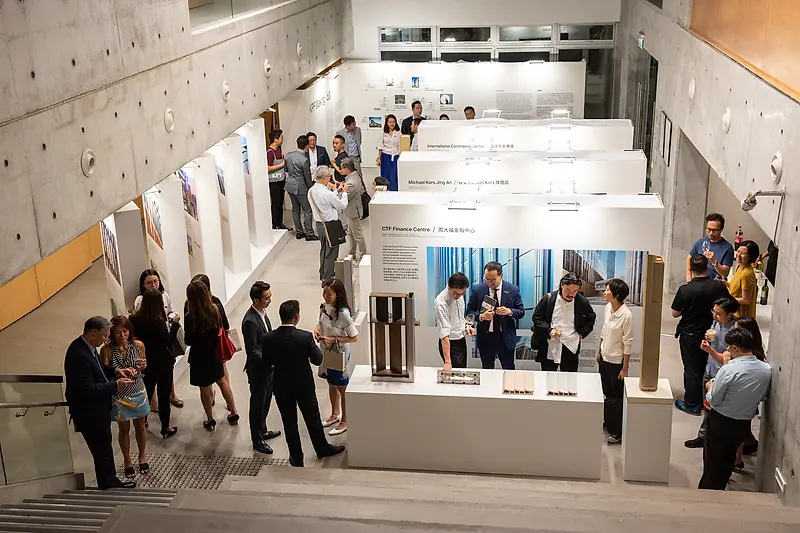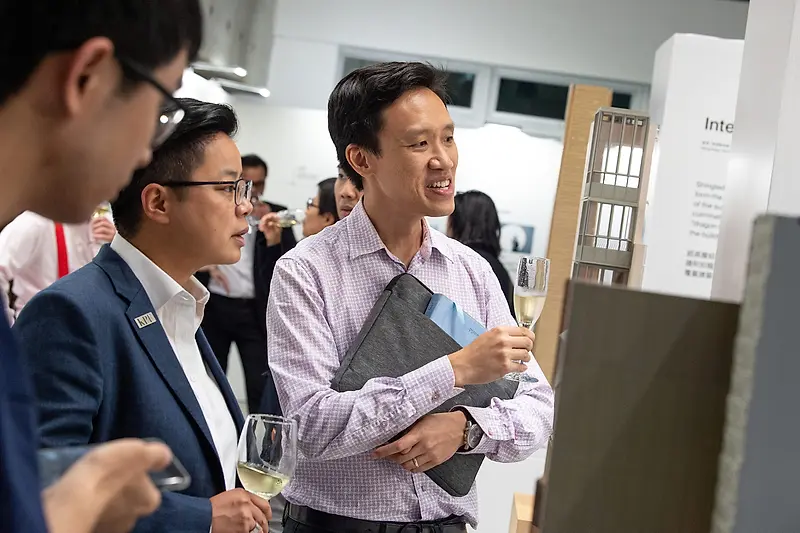 Hong Kong Hosts Next Round of KPF Making
From September 10th to 21st, the Chinese University of Hong Kong presented the second iteration of KPF Making: an exhibit highlighting the firm's attention to craft. From the supertall tower to the low-rise neighborhood, the show's content demonstrates the studio's prowess in the design of high quality and contextually sensitive buildings. It celebrates the architect as collaborator, investigator, problem-solver, and maker.
The projects included in the exhibit drew from KPF's installation at Tsinghua University in Beijing, hosted earlier this year. The featured projects were 23-39 Blue Pool Road with its bronze screens, Covent Garden with its restored brick and tile work, One Jackson Square with its carved bamboo lobby, Michael Kors Jing An with its scripted, aluminum façade, and the Petersen Automotive Museum with its undulating steel ribbons. Given the exhibit's new location, additional case studies on Victoria Dockside, China Resources Headquarters, and the International Commerce Centre illustrated KPF's celebrated and ongoing regional work. This catalogue of buildings—both completed and under construction—represent the breadth of the firm's capabilities and the strength of its comparative design process.
Architects from KPF's Hong Kong office were instrumental in organizing the exhibit, sharing their experiences with current university students. Principal Bernard Chang, Director Florence Chan, and others were present at the exhibit's opening reception. On October 22nd, President Jamie von Klemperer will present on KPF Making as part of the university's Fall Lecture Series.
Learn more about CUHK's programming here.