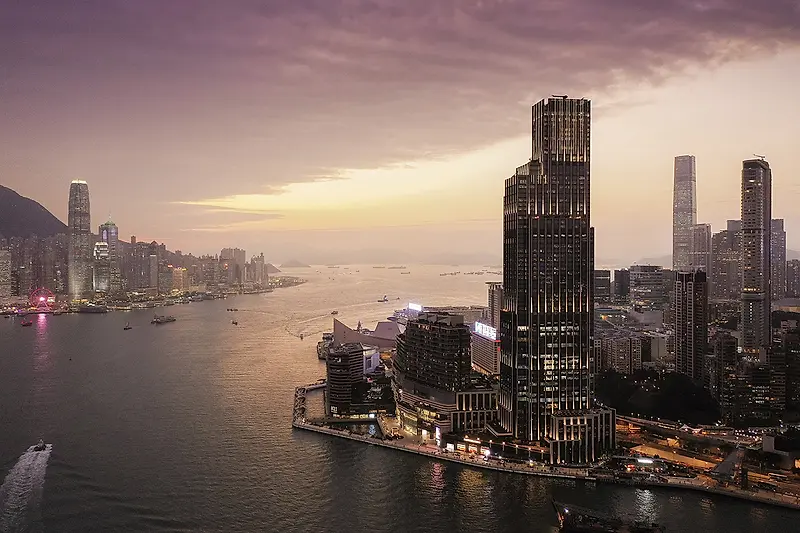 Forth Bagley Discusses Rosewood Hong Kong, Trends in Hospitality Design, and Upcoming Projects in Sleeper Magazine
In Sleeper's 92nd issue, the KPF Principal sits down with editor Kristofer Thomas for an in-depth Q&A.
As the Managing Principal of KPF's Victoria Dockside development, which includes the Rosewood Hong Kong tower, Bagley explains how the goal of the project was to "create a public space that locals want to return to." This philosophy was inspired by London's Covent Garden, another KPF masterplan.
Bagley points to KPF's extensive portfolio of hospitality projects across South East Asia to explain the shift in guests' preferences over time, moving from hotel rooms designed to emulate their own bedrooms, to elevated spaces where one feels they can enjoy being away from home. The luxury of the environment is increased by narrowing the options individuals must make – the delight of having everything already prepared.
Another shift in architecture has been the challenge to capture the public's eye due to the attention given to handheld electronics. "It's not just about ease of entry now, but creating spaces people want to linger,' Forth explains when discussing how modern technology has impacted design. This means creating spaces in which people want to record but also understand the value of experiencing in person.
Sleeper magazine focuses on hospitality experience and design. Read the full interview on page 51 and 52 here.