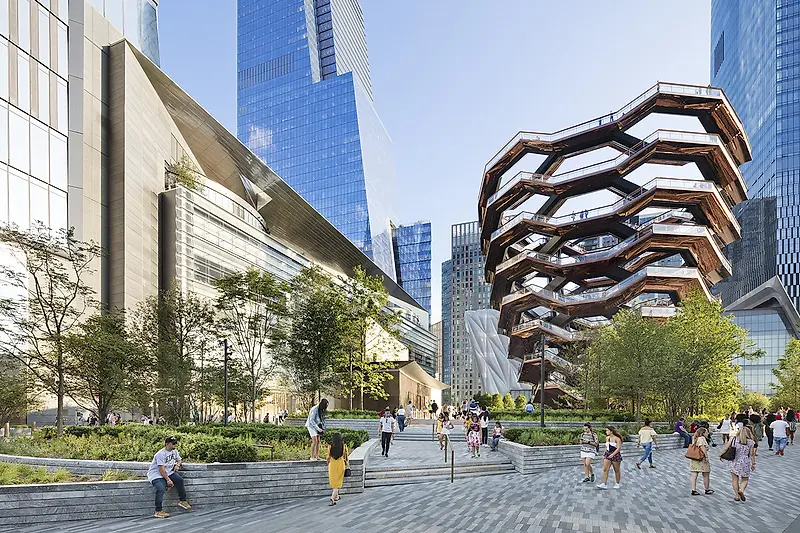 Forth Bagley Shares Creative Solutions to Complex Problems at CTBUH International Conference
On October 17, the KPF Principal spoke about the firm's approach to district architecture and how to leverage challenges into opportunities for creativity.
In line with the conference them of "Humanizing High Density," Forth presented "Creative Solutions to Complex Problems – Our Mission to Make the World's Cities More Livable Through Architecture." He recounted KPF's process for planning Hudson Yards, Covent Garden, and Downtown West, to name a few large-scale transformations around the world. In the time it takes to design and develop these projects, huge technological advancements take place, changing the way the public interacts with their environments. He shared how KPF is uniquely positioned to analyze and tackle these challenges thanks to a portfolio rich with work in districts around the world and adaptive reuse projects, many of which KPF has revisited over multiple decades. Forth provided insight into how the team approached these projects, developing creative solutions to best utilize the sites and fit the needs of users.
Forth's presentation, at 11:30AM on October 17, was part of the "Connecting People: Tall Buildings and Public Space" track. Learn more here.
At the annual conference hosted by the Council on Tall Buildings and Urban Habitats (CTBUH), Forth was  joined by additional KPF leadership as they take part in a variety of events, including keynotes and Awards of Excellence presentations. View the full schedule here.