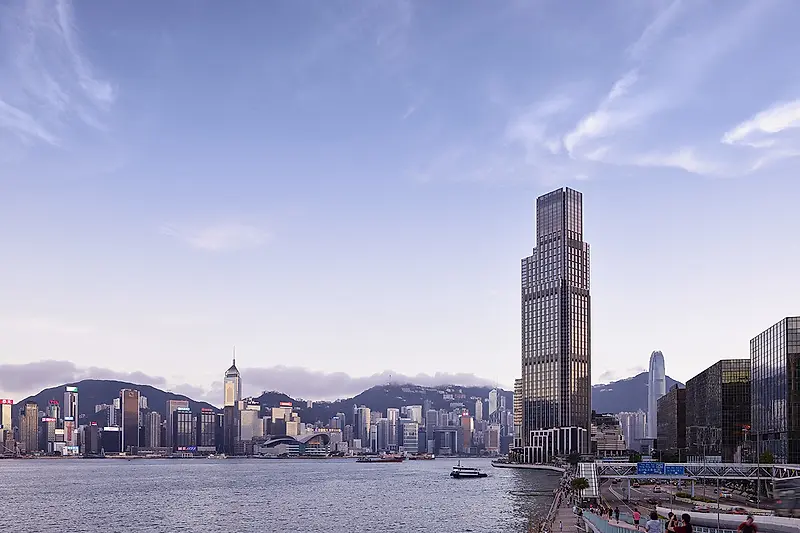 Forth Bagley Discusses Hong Kong's Victoria Dockside in K11's Kulture Webinar Series
The KPF Principal was joined by Victoria Dockside collaborator, James Corner, Founder and CEO of James Corner Field Operations, to reflect on the interactions between urbanism and public spaces.
Bagley and Corner discussed the process of designing the Rosewood Hong Kong, a building comprising hospitality, residential, and boutique office spaces on one of the most iconic waterfront promenades. Bagley explained that the Victoria Dockside project began at the same time the iPhone was invented and began growing in popularity, which created a new competition for the public's attention. The project created spaces that encourage people to linger and take breaks from their phones. Victoria Dockside, and other public spaces, are not just useful for getting fresh air. They offer opportunities to view art and the surrounding architecture. Because of this, the project makes the waterfront more accessible, stated Corner, opening up sight-lines and creating an inviting atmosphere.
To contrast the primarily concrete materiality of Hong Kong's Central district, Victoria Dockside is infused with natural elements inspired by the city's greenery. Bagley and Corner emphasized how the project was inspired by the juxtaposition of the dense city with the sweeping foliage of the nearby hills. The two further explored the relationships between verticality and horizontality, public and private, and landscape and urbanism. The conversation was moderated by Betty Ng, Founder, COLLECTIVE.
Learn more and watch the recorded webinar from August 20, 2020 here.
The K11 Kulture Webinar Series is a new initiative by the K11 Musea that engages with cultural experts and professionals from around the world. Learn more here.