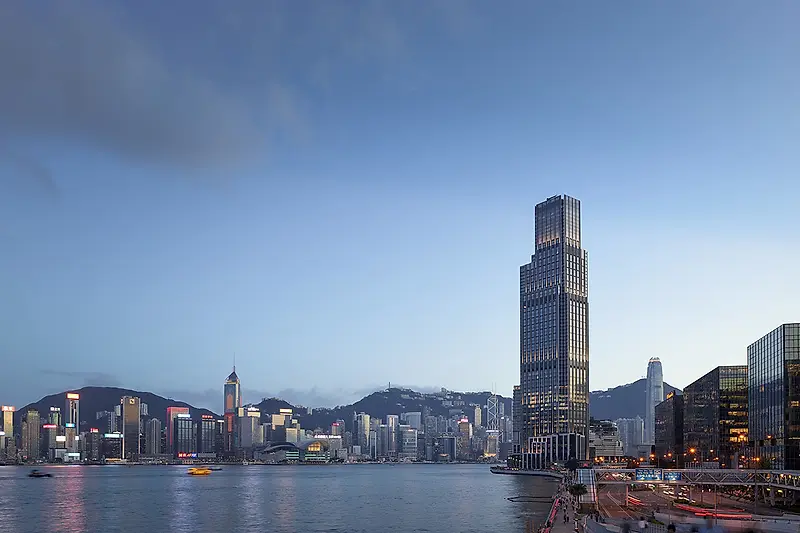 Forth Bagley Discusses the Significance of Designing Large-Scale Projects with Hospitality Design Magazine
The KPF Principal sat down with the outlet to provide insight into the firm's design process, focusing on large developments and the transformation and collaborations behind Victoria Dockside.
Forth joined Tate Gunnerson at Hospitality Design to discuss what inspires him to work on large-scale developments, such as Hudson Yards and Roppongi Hills. "The bigger the project, the more opportunity there is to make an impact," Forth explains. "Given climate change, we must live more densely and more responsibly together, so these kinds of projects are becoming more and more important."
In regards to Victoria Dockside, itself a major mixed-use development on Hong Kong's Kowloon Peninsula, Forth explained the opportunity to transform the site and positively impact the surrounding area: "It definitely put that part of the city back on the map, and it's wonderful to see people flocking to the waterfront." The development is home to K11 Musea, an assemblage of unique retail and cultural spaces involving over 100 international designers and consultants, as well as the Rosewood Hong Kong and upscale residential and collaborative office spaces.
Hospitality Design connects and enriches the industry through highlighting innovative projects, the latest trends, and in-depth interviews with leading professionals. Read the full article here.