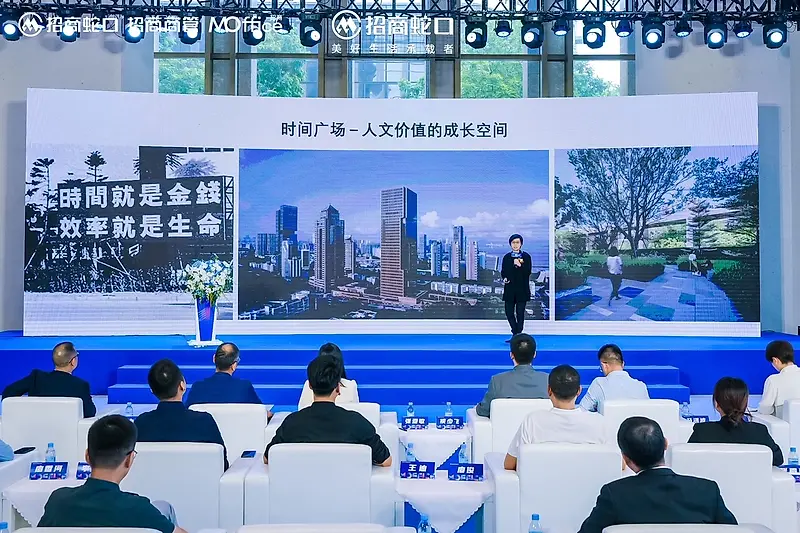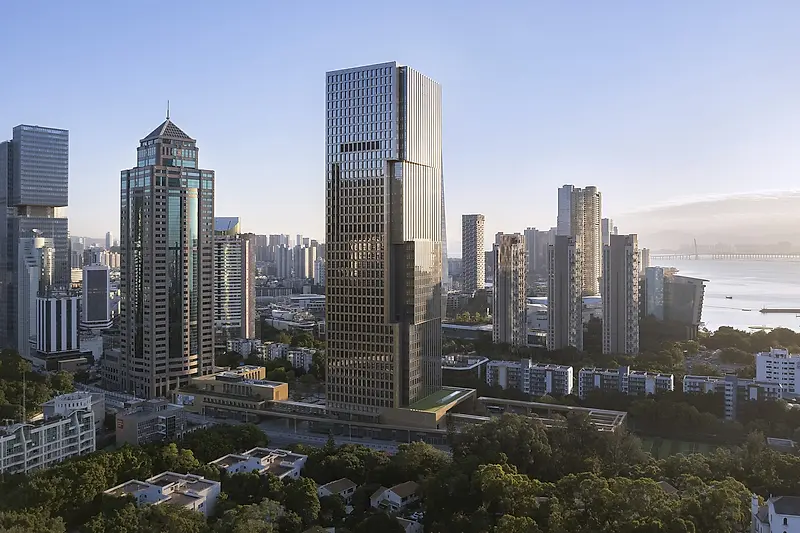 Florence Chan Presents Time Tower in Shenzhen
Last week, the KPF Director joined the China Merchant Group's event to launch their new brand Moffice, a unified group of amenity-driven office buildings including the KPF-designed Shenzhen tower.
A major land owner in Shekou, a neighborhood in the southern tip of Shenzhen's Nanshan District, CMG has rebranded a group of office buildings that take advantage of the district's already well-established amenities. These workplaces are well located near the waterfront promenade, residential neighborhoods, retail hubs, a cruise terminal, and connections to the Hong Kong International Airport. The properties focus on the individual user, generating connections between work and home life, and creating ideal office environments to advance urban life.
The launch event was held in Time Tower, where Florence explored the building's design, highlighting the terra cotta detailing and operable windows. Time Tower rises 186 meters in the district's international community, serving as a landmark for the prosperity of the region. The façade is defined by two interlocking, L-shaped forms clad in terra cotta. A custom-designed glaze complements the neighboring buildings and natural surroundings, displaying an iridescent finish in changing light. Florence was joined at the event by Associate Principal Shane Dai.
Read more about the event here.