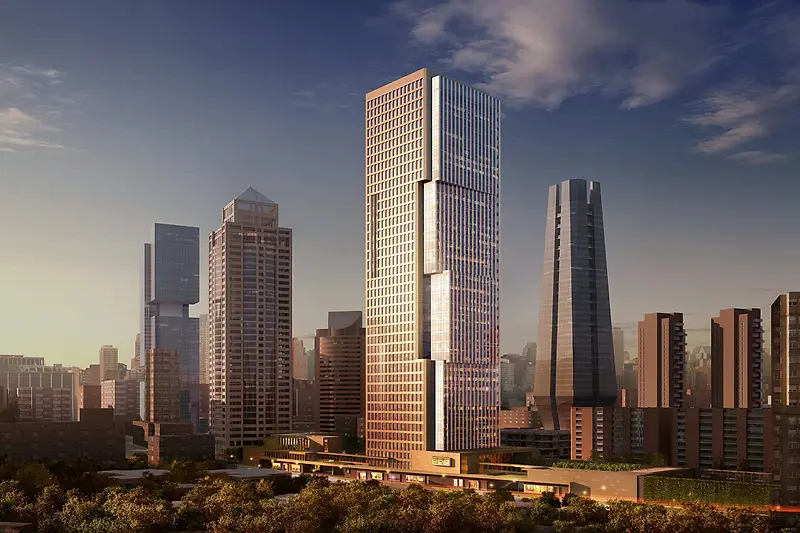 Florence Chan Presents Time Tower at iNNO FAÇADE 2022
On September 26th, the KPF Director provided insight into the design process and inspiration behind the Shenzhen office tower, including the façade's custom glazed terra cotta, at the 2022 symposium.
The theme of this year's symposium was "The Future of Façades is in the Balance of Technology Advancement and Sustainable Design." Florence's presentation focused on the exterior application of terra cotta on Time Tower, a material that reduces the project's embodied carbon.  A custom designed glaze on the terra cotta compliments the neighboring tower's pink granite and emits an iridescent finish in changing light.
Time Tower is located in Shenzhen's Shekou District and offers highly efficient offices complemented by elegant detailing and a serene urban garden. Two types of interlocking, L-shaped facades give the building a rational yet dynamic expression. The building's form reaches out towards the southwest with terraces that face Shenzhen Bay. A strong formal edge toward Danan Mountain is accented with tremendous views to the surrounding landscape.
iNNO FAÇADE 2022 was organized by the Hong Kong Façade Association and held on September 26th in Hong Kong. Learn more about the event here.