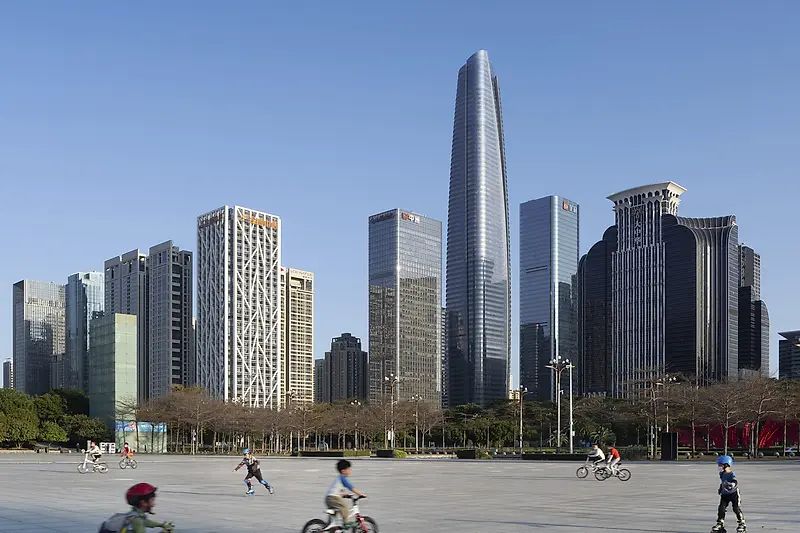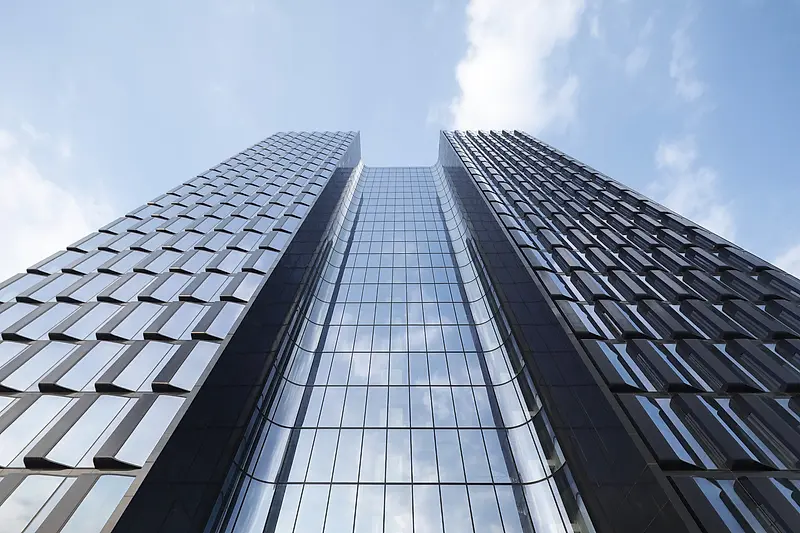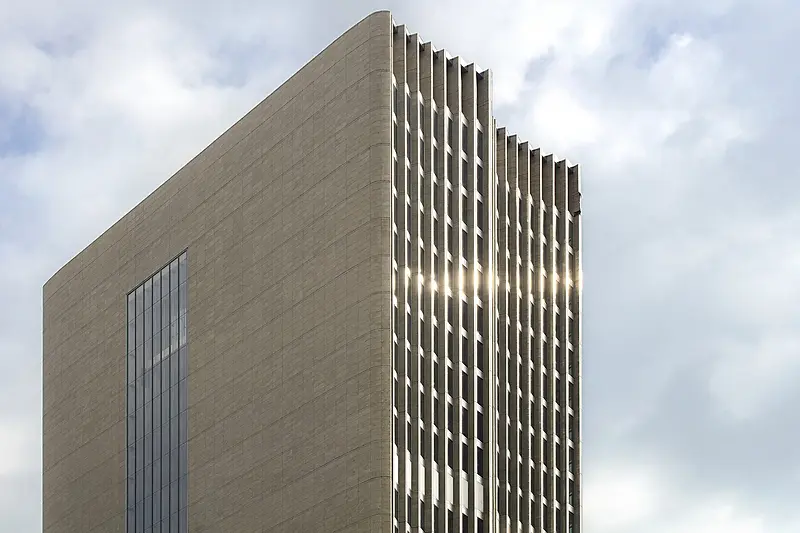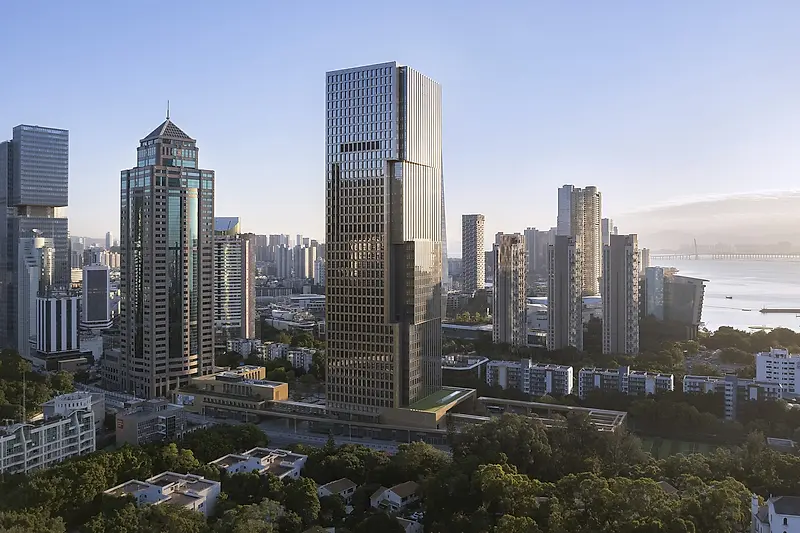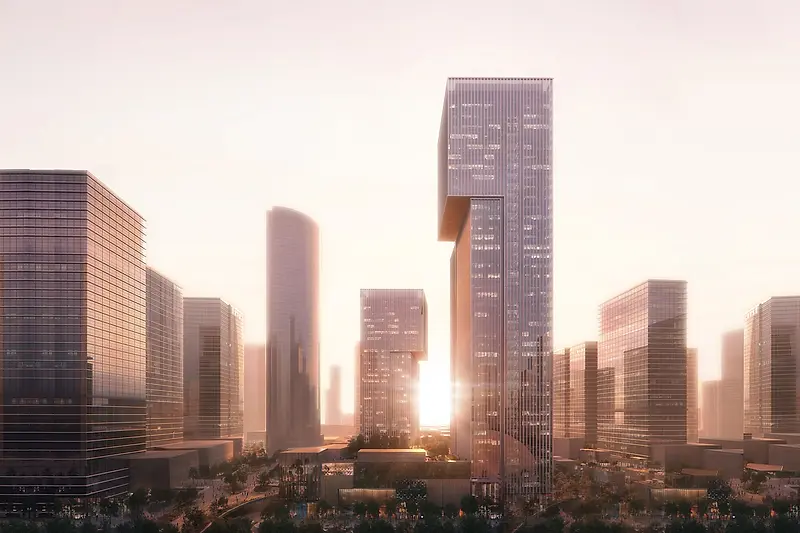 Five KPF Projects Win Shenzhen Engineering and Design Excellence Awards
In the 2023 program hosted by the Shenzhen Exploration and Design Association (SEDA), five of the firm's projects were honored, making KPF the most recognized international firm at the awards.
All five of KPF's projects were awarded in the Public Building category, with Shenzhen Center and Prince Bay Harbor Tower winning first prize. The former features the 375-meter Dabaihui Plaza tower, marking a high point on the city's eastern skyline, an accompanying residential tower, and a retail mall. Prince Bay Harbor Tower marks the duel entry gateway to the Port of Shenzhen to the south and Taiziwan development to the east and includes a 23-story residential tower, and a two-story retail podium.
Second Prize recipients included Hony Center, a development that spans two blocks in Qianhai Harbor's Financial District, and Time Tower, a 186-meter tower covered in two types of interlocking, L-shaped facades detailed with terra cotta. Earning the Third Prize was Lenovo Shenzhen, two office towers with dramatic cantilevers, designed to represent a spirit of innovation appropriate for one of the world's technology leaders.
Read the official announcement from SEDA here.