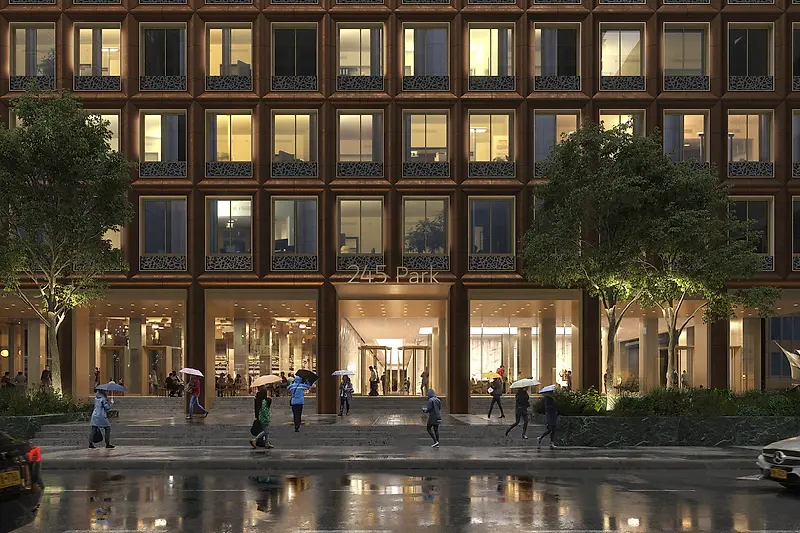 Darina Zlateva Lends Insight into Attracting and Retaining Office Tenants at Bisnow New York Event
Speaking on a panel at the New York City State of the Market Conference, the KPF Director shared strategies to fulfill tenant demands amidst a shifting market.
On the panel "Attracting Top Tenants to Stay & Come to New York," the group explored leasing status in the city and the latest attractions for commercial tenants. Leveraging her experience as Senior Designer on One Vanderbilt, the exemplar of the flight-to-quality movement, as well as on repositioning projects including 245 Park Avenue and 1211 Sixth Avenue, both of which feature reimagined street frontage, entry experience, and amenity offerings, Darina discussed KPF's approach to designing for today's owners and tenants.
Darina was joined by Jason Muss, President of Muss Development; Craig Deitelzweig, President and CEO of Marx Realty; Paris Smith, Head of Brand at Milstein Properties; and Skye Taylor, Partner at Lantern Real Estate Advisors. Michael Hurwitz, Partner at Withum Smith + Brown will moderate the event.
The Bisnow conference was held on November 16 at 51W52 in New York City. Read more here.