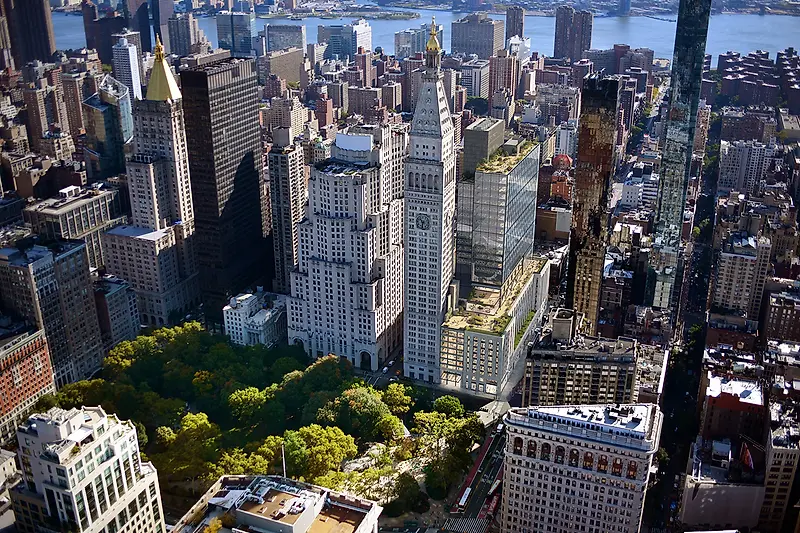 Claudia Cusumano Shares Her Archtober Itinerary
In celebration of the month-long architecture festival, the KPF Director spoke with AIA New York about her event top picks.
Starting off her list with a Biophilic Design Walking Tour, Claudia shared she loves to experience places on foot, and is "a huge believer in the importance of biophilia in design to facilitate wellness…I incorporate it in my work as much as possible." Her next pick is "shameless excitement for a tour of a KPF project," One Madison Avenue. Having worked with both the tour's guides Annie Savage and Andrew Werner, Claudia said "it is fascinating to hear from them how they approached this adaptive reuse project from a design and technical perspective. Plus, the views from the new roof gardens are spectacular."
Claudia rounded out her list with the Architectural Record Innovation Conference, as a great opportunity for those starting out in their careers to earn their CEUs and learn from their peers, Designing the Future for Kids, which "will be great for the whole family," and the virtual talk "How the Streets go their Names: From Colonial Executions to American Presidents."
Throughout the festival, Archtober invited industry leaders to share their curated selection of events as part of their "Festival Itineraries" series. Check out Claudia's full itinerary here.