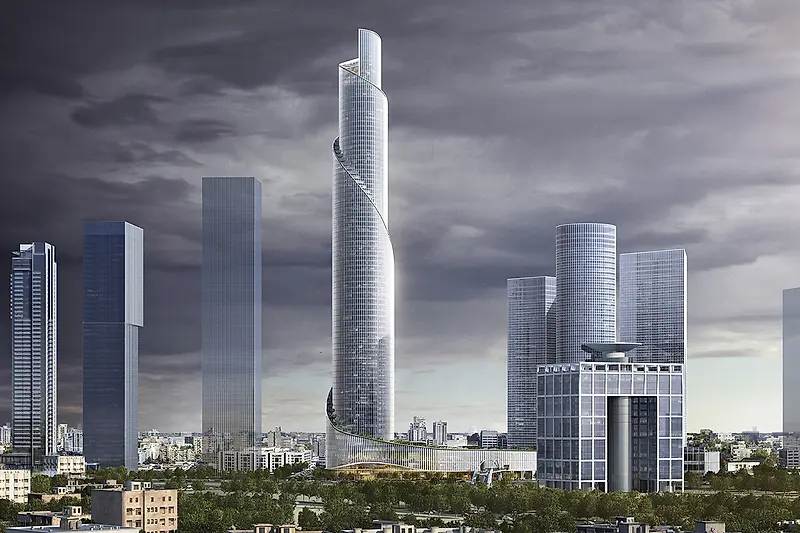 Azrieli Spiral Tower, Israel's First Supertall, Featured in Dezeen
Following World Skyscraper Day, the outlet released a roundup of 15 supertalls being built around the world, including the KPF-designed tower in Israel.
The article covers projects in various phases, including some in early development, some that have broken ground but have since been on hold, and others that have topped out and are nearing completion. KPF's feature on the list, Azrieli Spiral Tower, was approved for construction in January 2022. The tower will rise 350 meters and form the centerpiece of Tel Aviv's Azrieli Center.
Retail programming comprises the base, and the building's façade expands outward before curling into its form of a spiraling scroll. This results in narrowing floorplates as the floors increase in height to accommodate changes in programming from office to residential to hotel. At the tower's top, a public space provides views across the city.
Read the full article from Dezeen here.