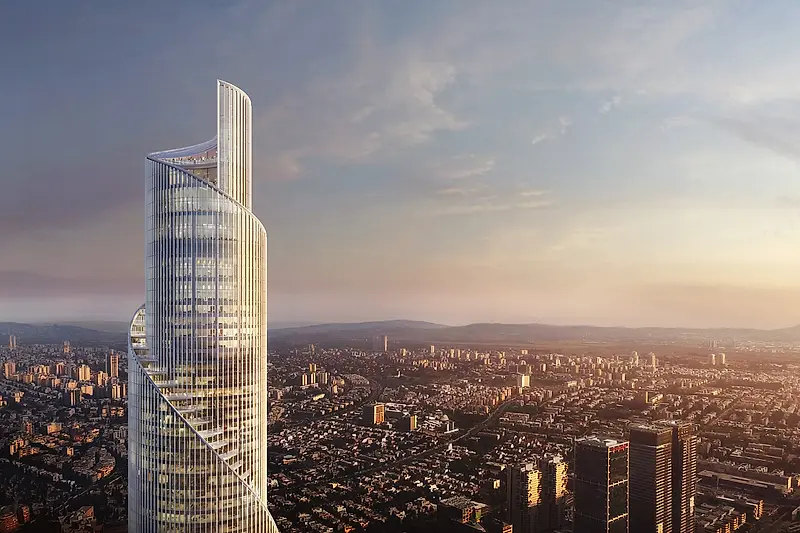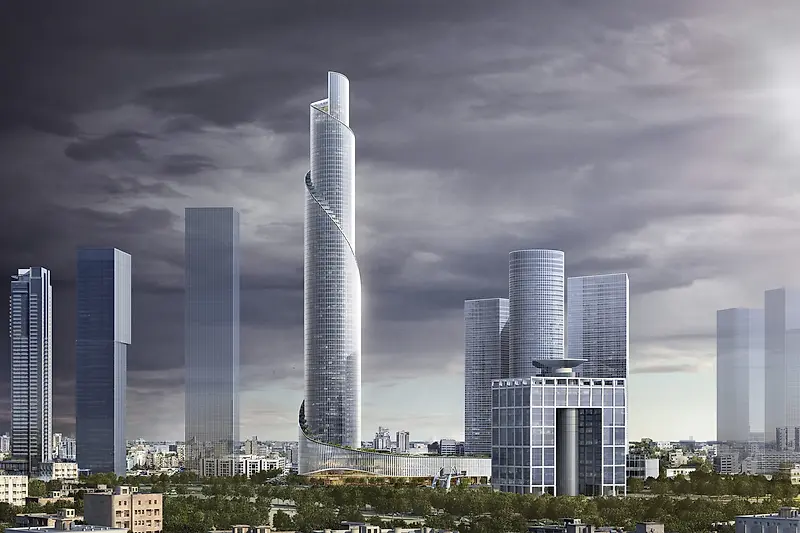 Azrieli Spiral Tower Approved for Construction, Says Times of Israel
The Israeli newspaper reports that the KPF-designed tower will be the second tallest building in the country upon completion.
Earlier this month, the Tel Aviv local planning and building committee gave the green light to Azrieli Spiral Tower, allowing the project's next phase to begin shortly. As noted by the Times, seven floors of its office space have already been leased by Rapyd, an information technology service firm.
The project represents a significant step in establishing Tel Aviv's architecture on an international stage. At 350 meters tall, the building takes the form of a spiraling scroll, enlivening the city skyline with its aspirational shape. At the ground level, the outer layer of this spiral forms a retail base that will be Israel's largest shopping mall. As it climbs, the façade wraps around the shaft of the structure, narrowing as it ascends to create optimally-sized office floor plates. Still higher, smaller floor plates accommodate residential and hotel functions for a total of 150,000 square feet. At its pinnacle, the skyscraper includes public space for gathering and entertainment. Azrieli Spiral Tower offers 360-degree views of Tel Aviv and its surroundings, from its historic neighborhoods to the Mediterranean Sea to Jerusalem on a clear day.
The twisting tower completes the existing Azrieli Center, which includes a trio of square, circular, and triangular towers. Its high-density site incorporates multiple nodes of public transportation, including a high-speed rail line to Jerusalem, metro rail links, and a system of bike lanes and designated bike parking spaces.
Read the full article in The Times of Israelhere.