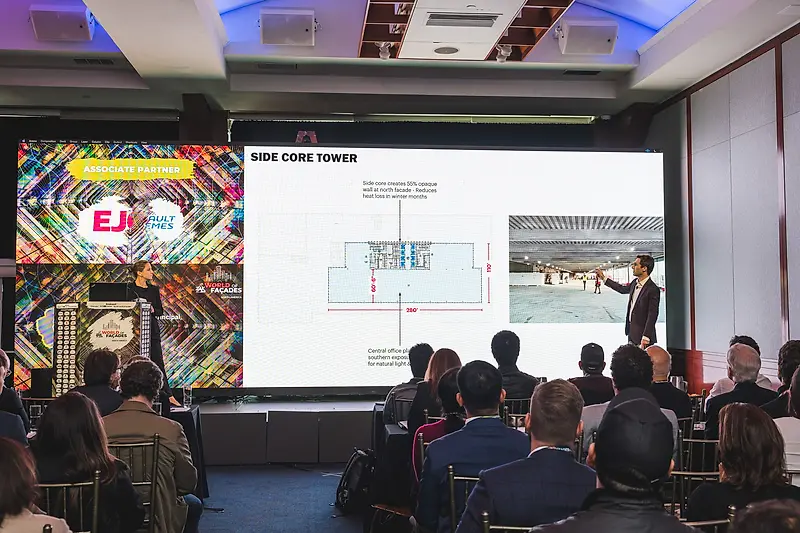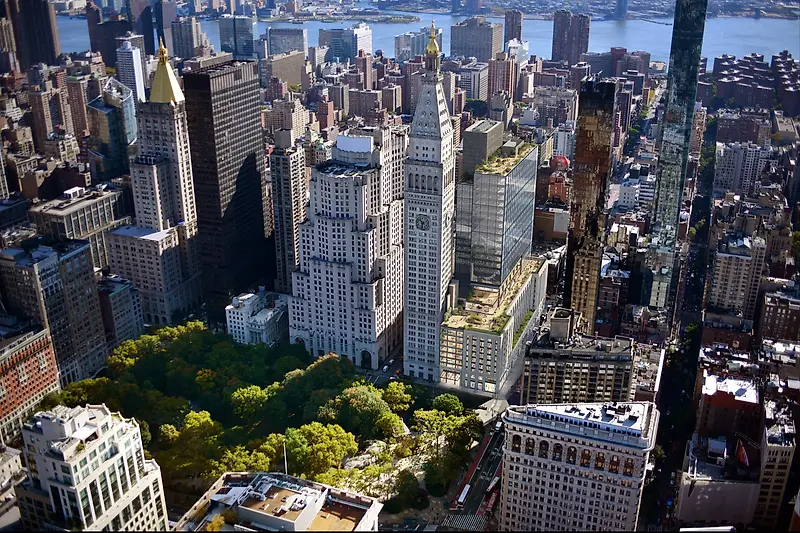 Annie Savage and Andrew Werner Present One Madison Avenue at ZAK World of Façades
On October 11, the KPF Director and Senior Associate Principal spoke about the adaptive reuse project overlooking Madison Square Park at the New York edition of the global conference.
In their presentation "One Madison Avenue: A Creative, Surgical, and Sustainable Approach to Adaptive Reuse," Annie and Andrew went in-depth into how the KPF team updated an existing limestone-clad podium with modern insertions to enhance energy performance and interior daylighting. The pair also shared the team's approach to crafting the 18-story overbuild and how its façade design, as well as massing and positioning, consider the adjacent landmark clock tower. Additionally, they highlighted how One Madison Avenue's sustainability attributes informed the architectural character of the adaptive reuse project.
The event on October 11th marked the 134th edition of the Zak World of Façades conference, and the 5th edition held in New York. Presentations were held at Pier Sixty at Chelsea Piers. Register here.
Later in the month, the two will host a tour of One Madison Avenue as part of Archtober's Building of the Day series and Open House New York Weekend. Learn more about KPF's approach to adaptive reuse work here.