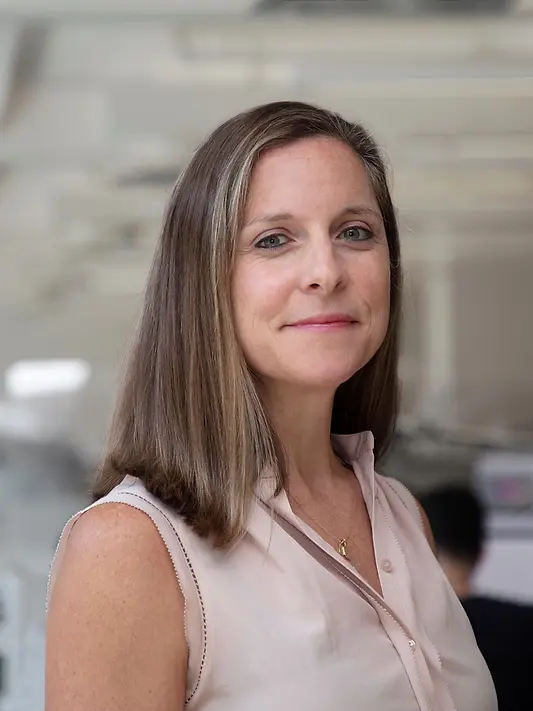 Annie Savage
With over 14 years of experience in the industry, Annie is a talented designer whose background in finance contributes an analytical lens to the aesthetic development of her projects. Annie has been involved in a diverse array of projects in the United States, Hong Kong, China, and Thailand.
Key to her approach is collaboration with the client and her team. For Annie, creative solutions are forged out of a dialogue with all stakeholders and a thoughtful reconciliation of client values, development program, and aesthetic intention. Working on Hudson Commons, an adaptive reuse project in New York, from planning and design through construction administration, Annie contributed to the building's complex structural and core planning, curtain wall design, interior design of the lobby, and amenity spaces.
Annie has developed expertise in adaptive reuse projects and appreciates their unique ability to improve the built environment while leveraging the existing, and often layered, DNA of the previous construction. As Senior Designer for One Madison Avenue, a project that retains 67% of its original structure, Annie was involved in the innovative structural moves that allow a 17-story tower to rest on an existing building. She also led the restoration of the existing limestone façade as well as the design of the tower's curtainwall. Located next to a landmarked building, the new tower steps back to establish a dialogue between past and present.
Annie is an active member of the architectural community, having served on the AIA Global Dialogues Committee, and participating in the KPF mentorship program.