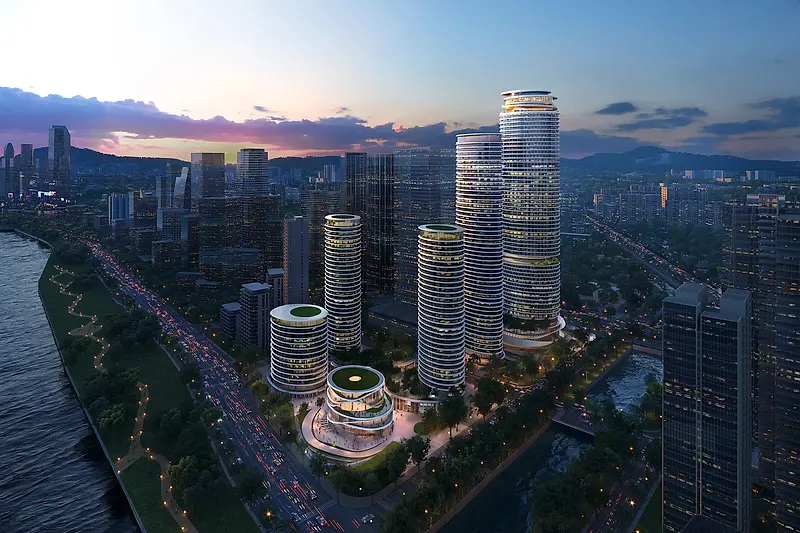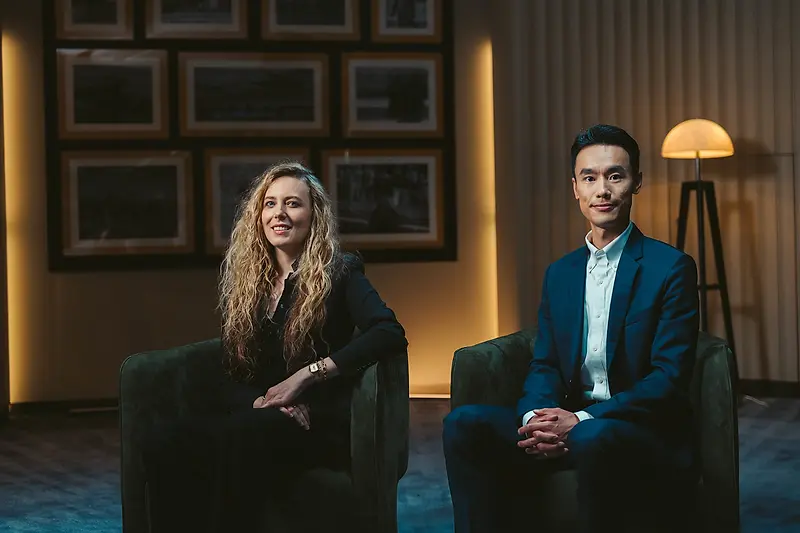 Anna Pietrzak and Shaoxuan Dong Explore Guangzhou One Pengrui's Design
The KPF Senior Associate Principal and Associate Principal spoke with local outlet Yangcheng Evening News (YCWB) about the recently opened residential development and the inspiration behind the design.
Following the success of One Shenzhen Bay since its completion in 2018, KPF continued its collaboration with Parkland Group on Guangzhou One Pengrui, which opened last month. Anna and Shaoxuan spoke with YCWB on the team's approach to designing a new city landmark. They aim to "create a new benchmark for the living environment in Guangzhou, allowing residents to find a perfect balance between nature and the city." This is achieved through optimized floorplans that maximize ventilation, sunlight, and views towards the river. Residents have access to themed gardens throughout the project, while the development connects directly to the Binjiang Park and a walking path along the river. Shaoxuan also emphasized the importance of sustainable design, as the team prioritized interior daylighting, façade shading and performance, and how the building impacts user comfort. By using high-grade materials, the building's energy consumption is minimized.
Read the full article here.