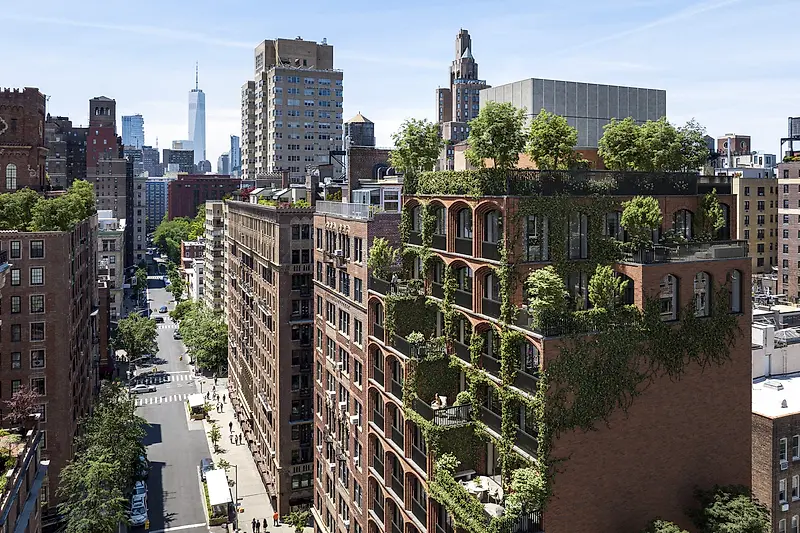 64 University Place Named Finalist in NYCxDesign Awards
The KPF-designed residential project was shortlisted for the 2023 program presented by Interior Design.
One of four finalists in the "On the Boards" category, 64 University Place topped out earlier this spring. The 11-story, 28-unit building is located in Greenwich Village and pays homage to the historic Revival style buildings of New York. A grid of five bays defined by deep-set, full-height arched windows with hand-laid brick detailing, allow the façade to relate to the neighboring structures in Washington Square and Union Square. The arched windows serve residents through the abundance of natural light and views over the historic thoroughfare.
NYCxDesign is a week-long celebration of design, which kicks of with a ceremony announcing the NYCxDesign Awards winners on May 18th. The program honors outstanding products and projects, selected by a jury of design industry leaders. View the full list of finalists here.