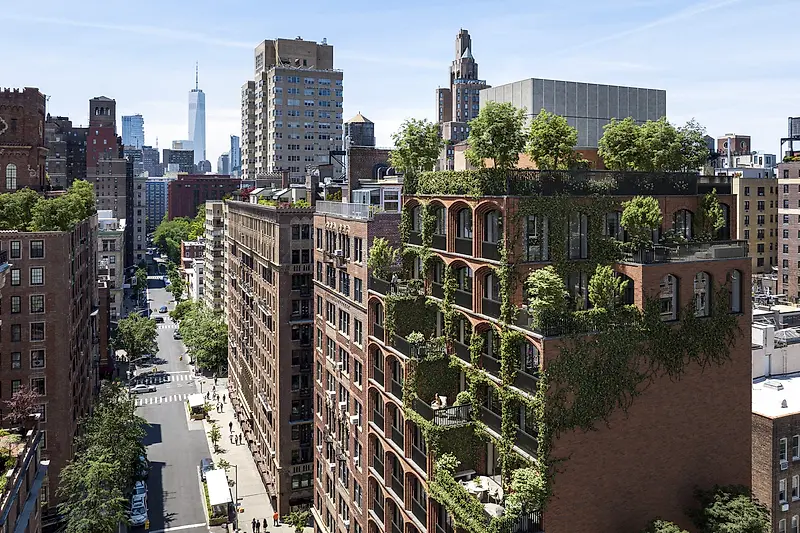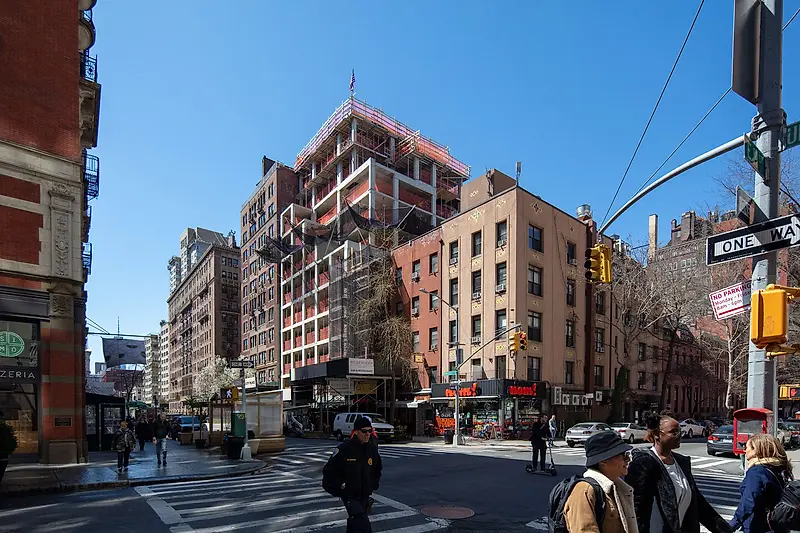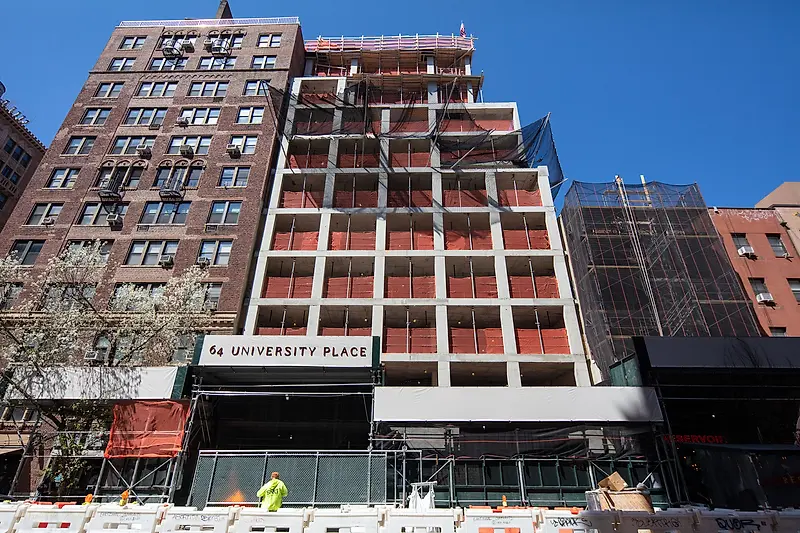 64 University Place Tops Out in Greenwich Village
On March 31st, KPF celebrated the milestone for the residential development at a luncheon alongside the project's developers, construction managers, and brokers.
Located between Washington Square Park and Union Square, the 11-story, 28-unit project pays homage to the historic Revival-style buildings of the neighborhood while offering a distinguishing, contemporary design. Members from the KPF design team were present at the luncheon, which was held in the second-floor amenity space. Slated for completion in early 2024, residents will have access to a gym and sauna in the basement, landscaped terraces, and reservable event spaces, in addition to retail programming at the ground level.
Following the project's public reveal last fall, developers BSAFAL and Argo Real Estate sold almost all of the building's units before they were officially on the market. The team spoke with The Wall Street Journal about the project's success and what it means for the market.