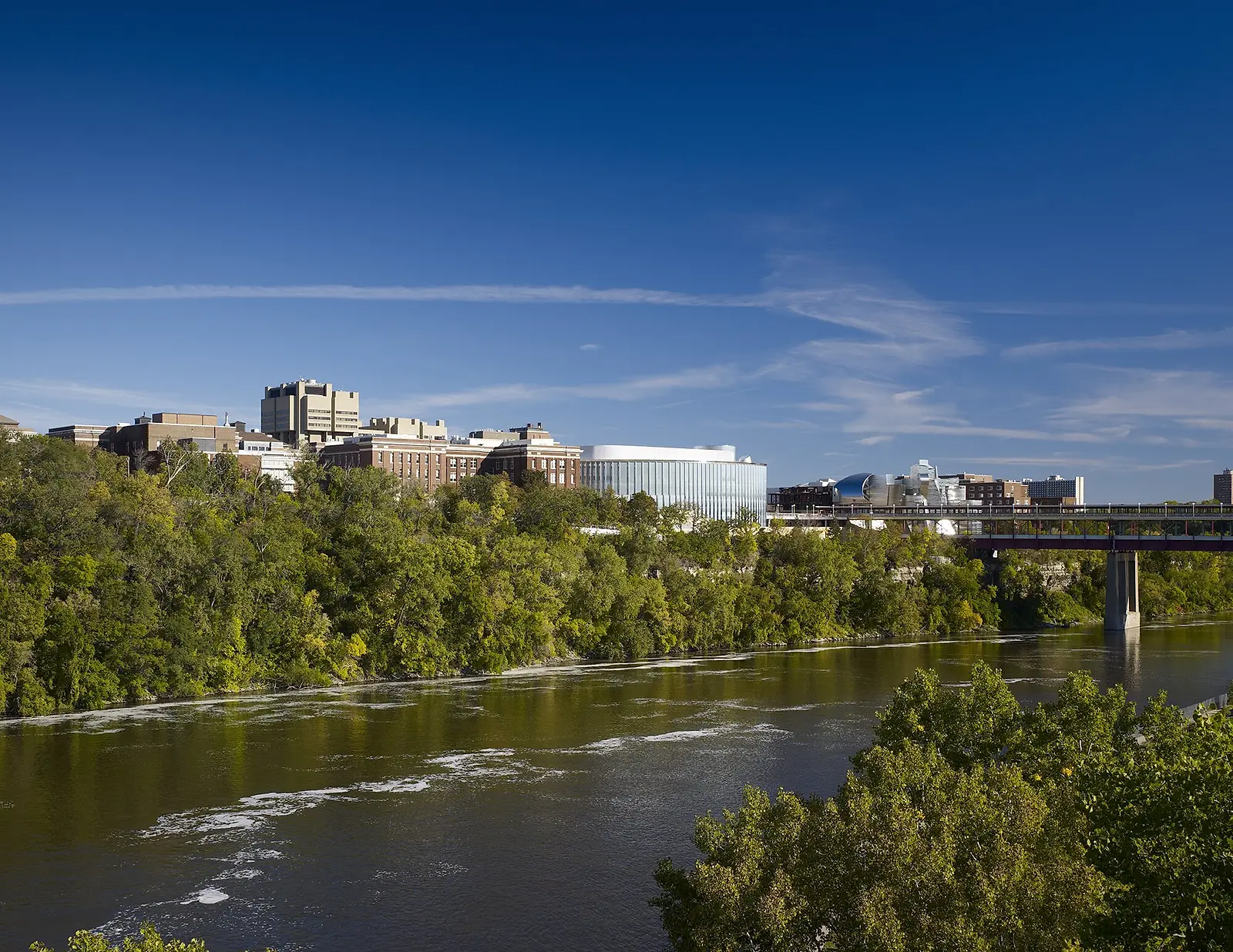 The Washington Avenue Bridge leads to the East Bank Campus, where the building offers sweeping views along the riverbank. A transparent river-facing wall allows waterfront views as students move between all five levels, while the brick classroom box draws design inspiration from the materiality of the main campus.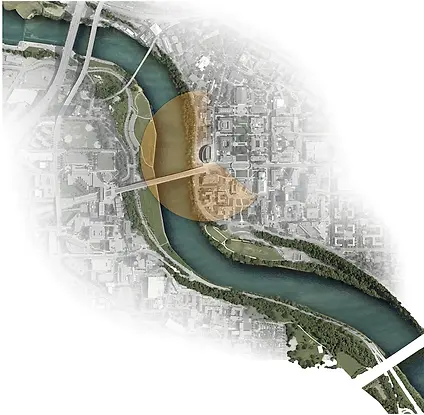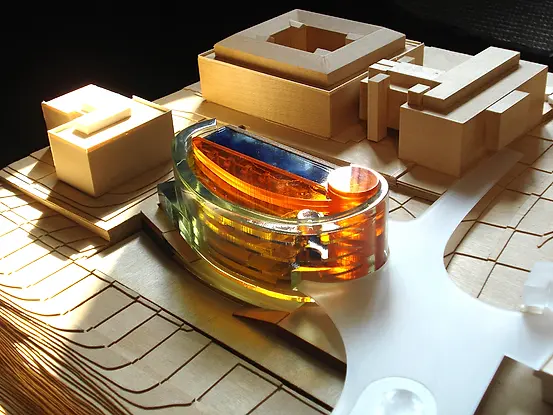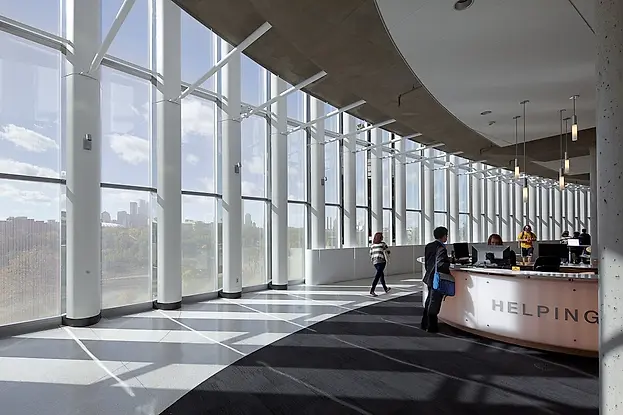 Central to the building's design is an open staircase that connects all floors and encourages organic interaction between students.
In order to execute the design for the project, KPF's team devised a support system for the exposed concrete structure. A mold for flat concrete beams allowed post-tensioning cables and rebar to be cast into the structure. The team gathered to review test columns and tapered beams.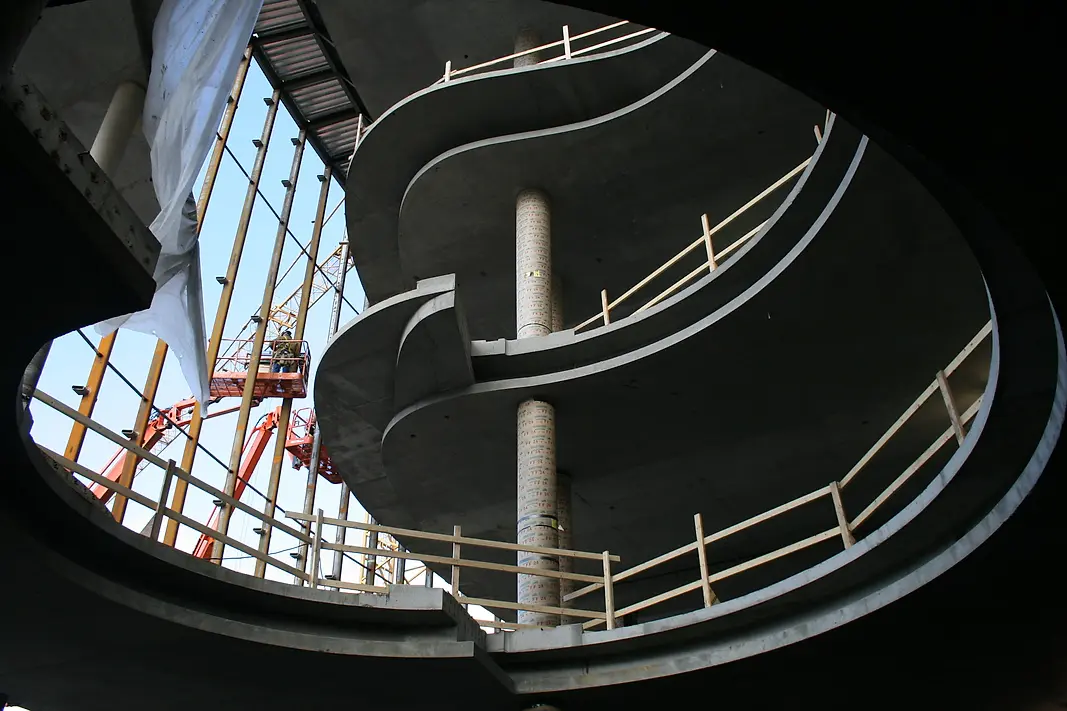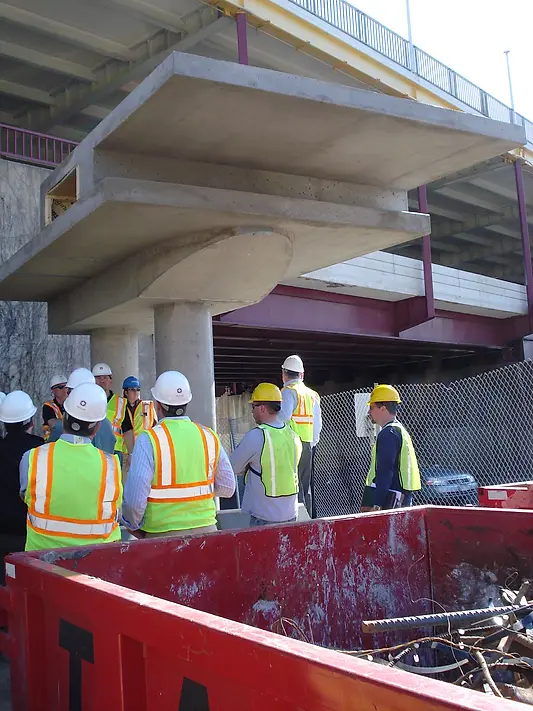 On site, the building's round columns, curving slab edge, and oculus began to take form. This construction photo reveals the building's double-layered floors, with upper slabs forming the floor's surface and lower slabs offering support.
A steel plate guardrail defines the void of the oculus.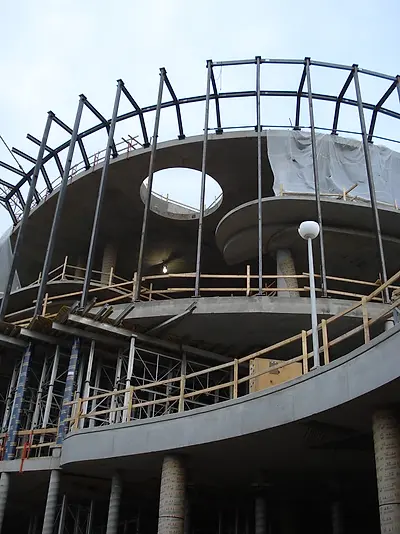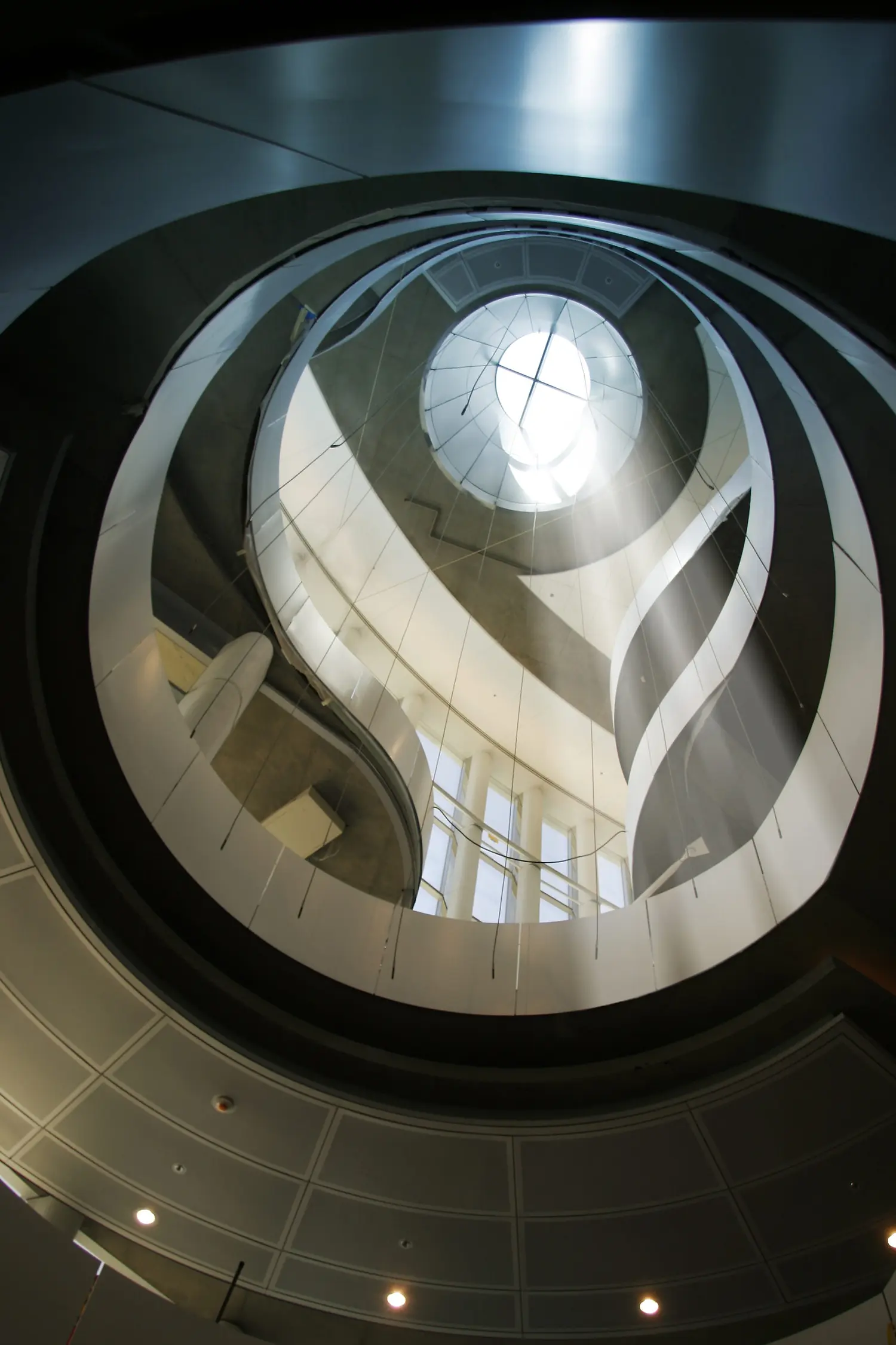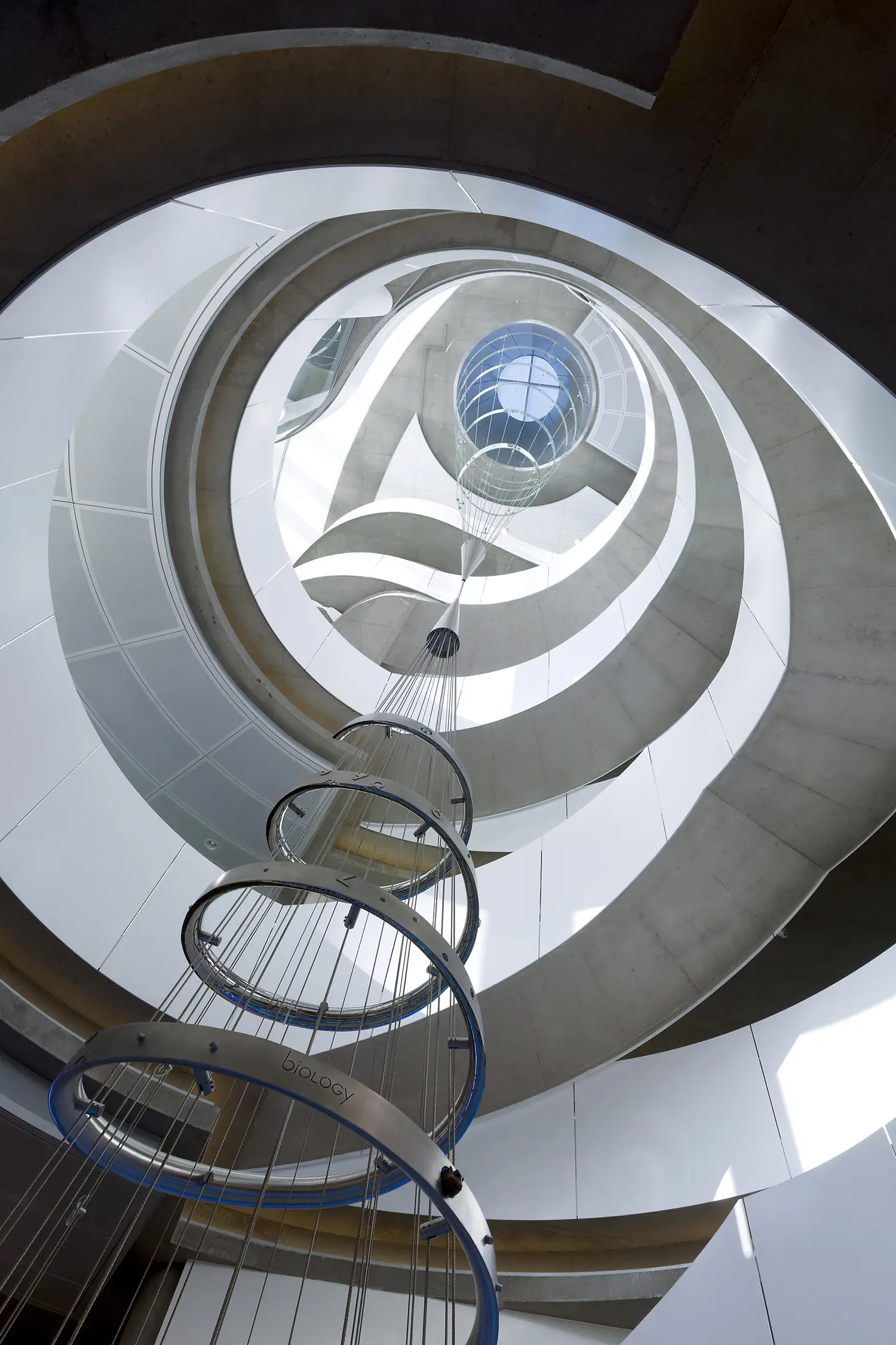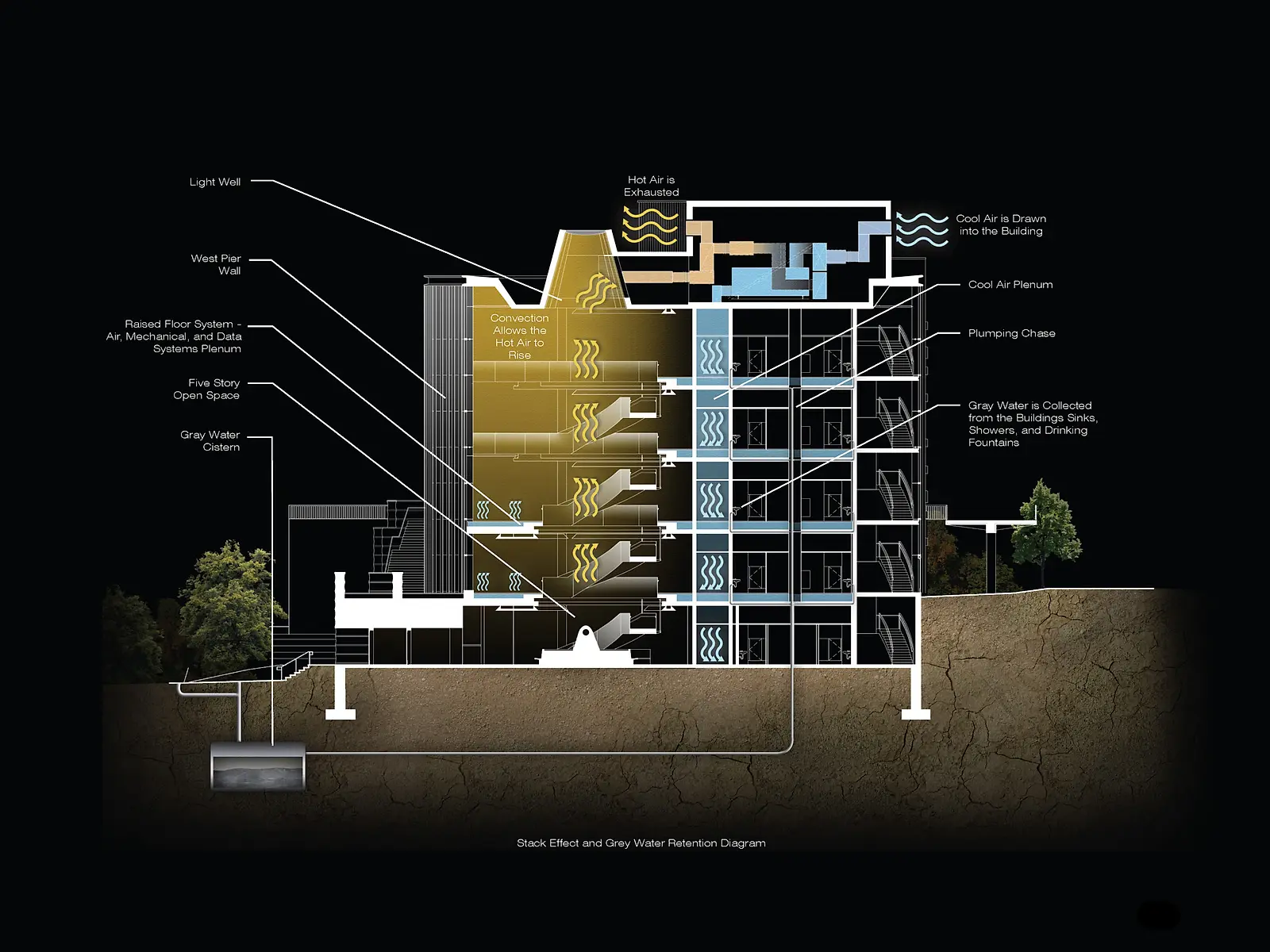 A commissioned sculpture is on display along the final staircase as it celebrates the building's scientific mission with bronze and dichroic glass.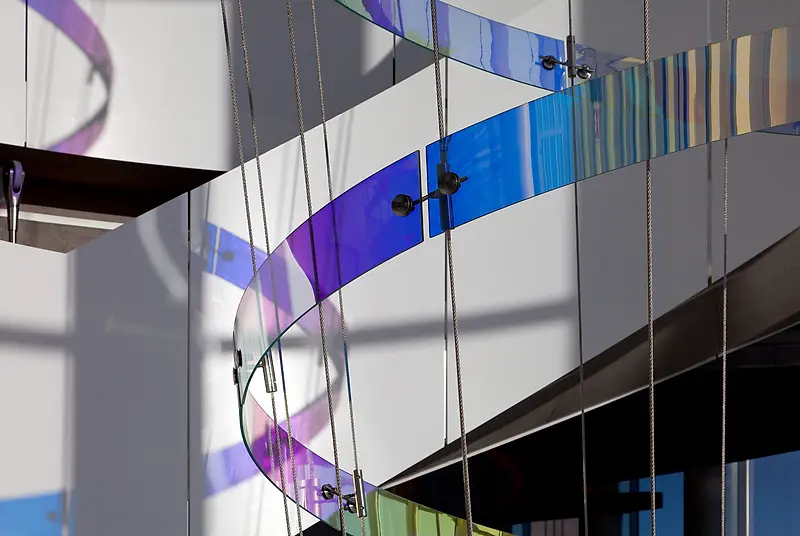 The distance between each pier increases as the structure rises to provide optimal views, and piers at the west wall are braced to the concrete structure.
STSS represents the University's commitment to enhancing the student experience, furthering its mission to serve as one of the nation's finest public institutions for the teaching of science. The project is also LEED Gold certified and meets all of the state's sustainable design guidelines.