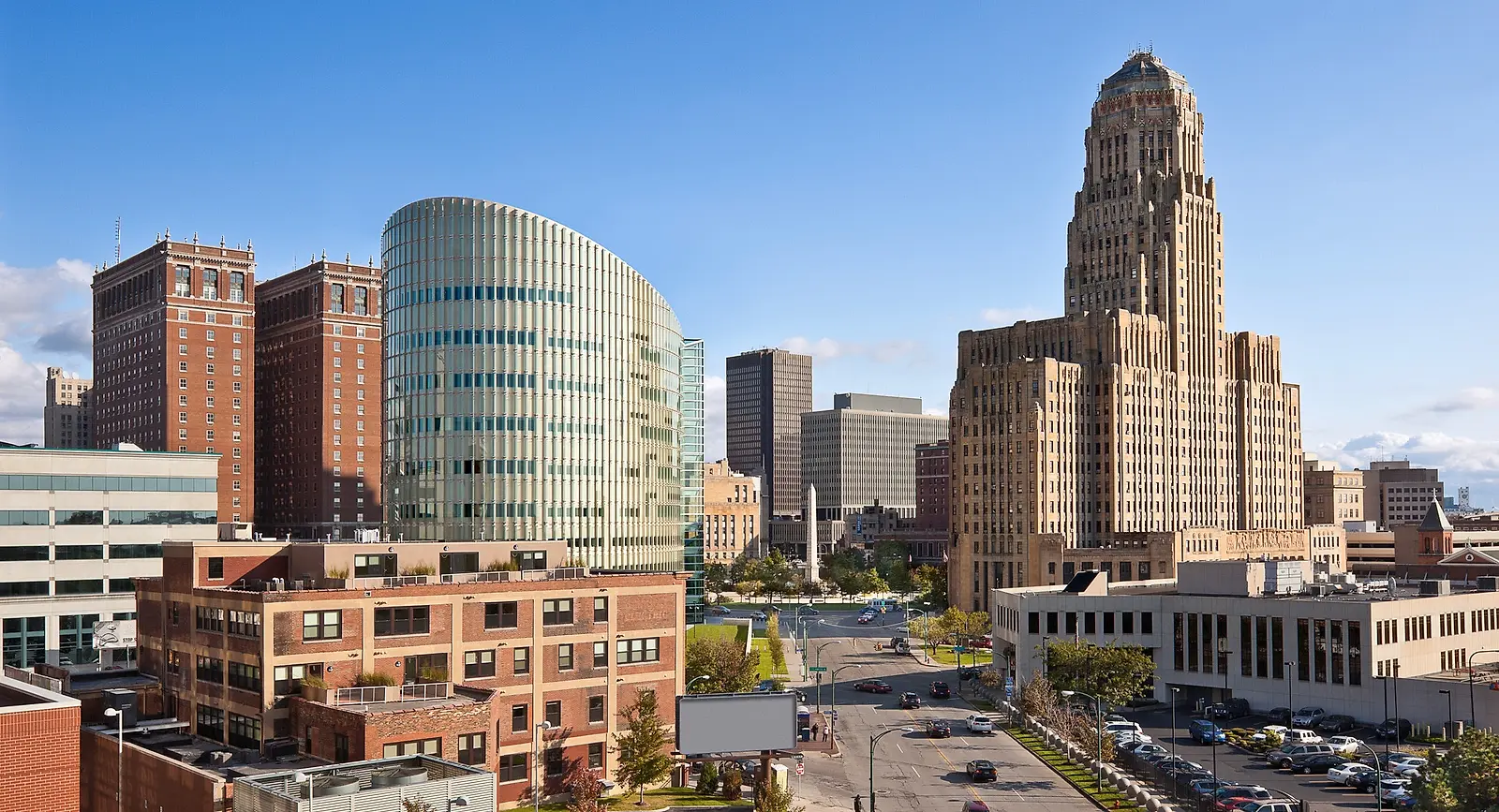 Robert H. Jackson United States Courthouse
A contemporary civic icon for the historic Niagara Square, the United States Courthouse in Buffalo presents a stunning new image for the courts system and transforms the way justice is administered.
The design balances internal program demands, such as blast control, juror accommodation and sensitively considered circulation routes, with external influences such as site and context. The resultant elliptical form maximizes building efficiencies and responds to the neighbouring civic structures, including City Hall and the McKinley Monument. Based on a desire to express the dignity and transparency of the Federal Judiciary, the entire structure is wrapped in a fritted glass exterior wall suspended in front of the pre-cast structure. The curved public lobbies at the courts' floors orient toward Niagara Square while the transparent curtain wall reveals the activity within. The use of materials achieved virtually unprecedented cost efficiency for a glass building of the size.
The glass entry pavilion, etched with all 4,536 words of the US Constitution, creates a courtyard interlocked with the tower form. The elevator tower with glowing lantern firmly anchors the composition to the site, and within the great tradition of civic form, marks the urban context at both ground and sky.