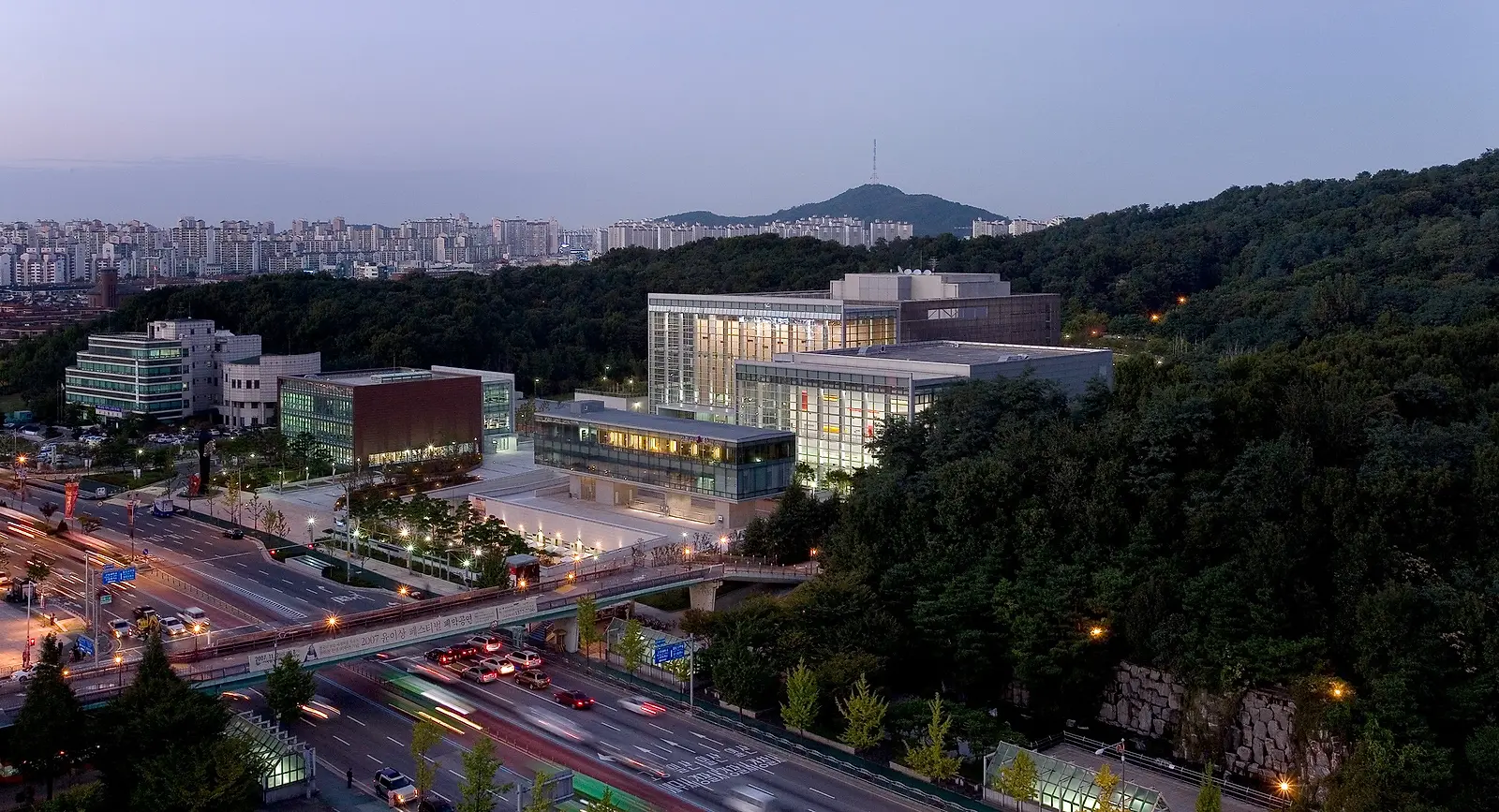 The Ilsan Cultural Center serves as a kind of urban art-form in its own right, taking its cues from logical, rhythmical and compositional imagery to illustrate the effect of art on Seoul's urban environment.
Situated in northwestern Seoul, the Ilsan Cultural Center houses an opera house, concert hall, experimental theatre, museum, and library. A transparent glass screen wall divides the inner spaces of the complex and acts as a backdrop to the central plaza.
KPF's design introduces "streets" into the overall composition, dividing the large site into human scale blocks and making the site an urban complex within the city. The streets forge connections within and around the site, enhancing permeability and mitigating the isolating effect of the adjacent urban express road. The resulting complex creates theatrical apertures and gives rise to unplanned and natural street cultures.
The streets are articulated via four different symbolic axes, with each street employing a different material palette. The routes connect the north and south, east and west and allude to the elements of earth, wind, fire and water. In the central plaza the four streets meet in the culmination of a sequence of theatrical moments.