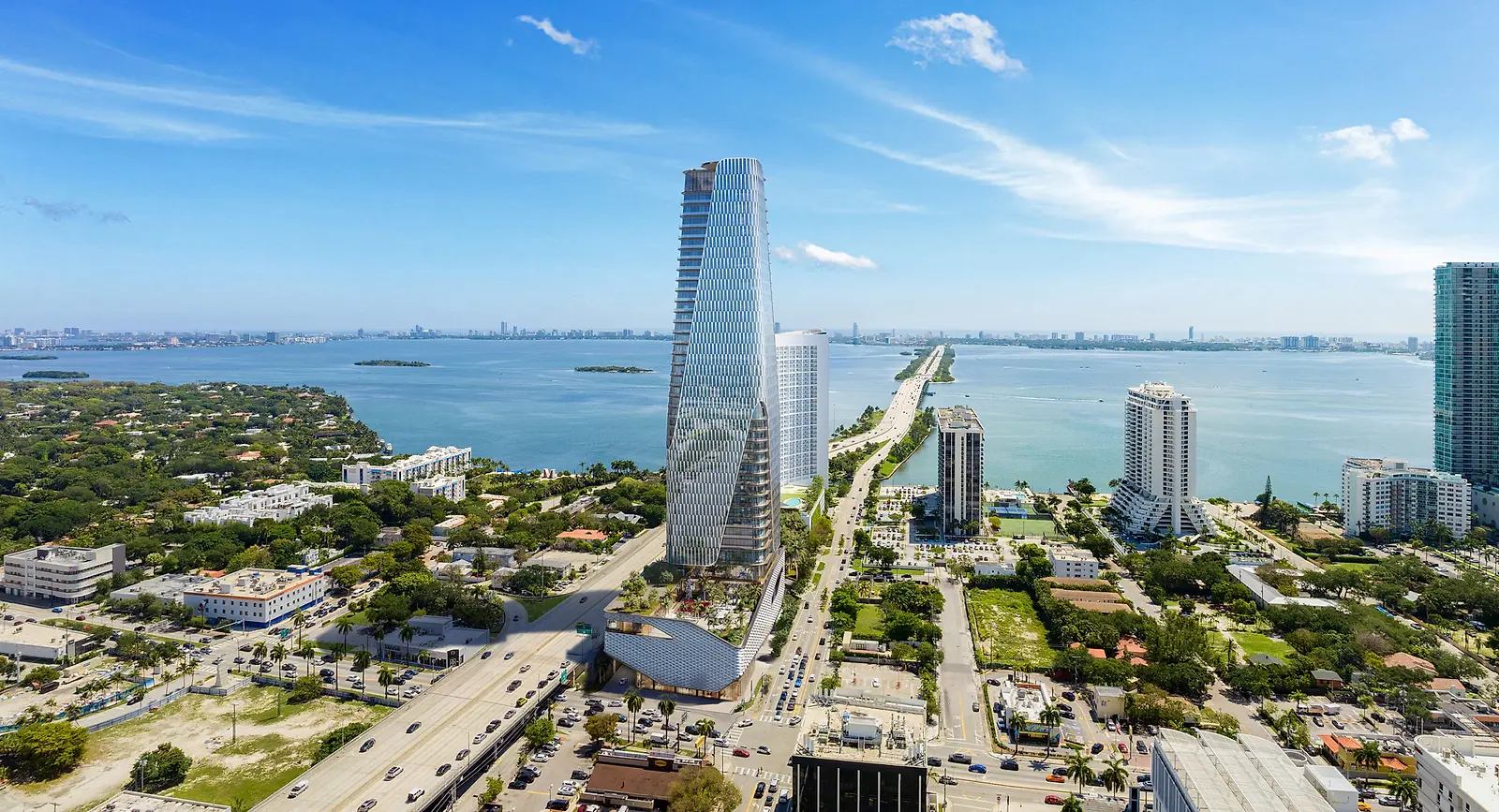 Reinforcing the pedestrian-focused ethos of the city's Design District, Tower 36 brings Class-A office space to the gateway of Miami Beach, contributing to the area's evolution into a true mixed-use neighborhood.
Tower 36 enjoys primacy of place with sweeping views toward Biscayne Bay, South Beach, and beyond as the tallest office tower in the district at 635 feet. Located adjacent to the city's Design District, tenants can enjoy a community steeped in creativity and culture alongside a walkable commute. A defining architectural feature of the tapered tower is its glass façade, which reveals terraces on all office floors arranged in a configuration that conveys a sense of movement across the building. Detailed with light bronze soffit accents, these outdoor spaces provide tenants with enhanced views and a direct connection to their surroundings.
To complement the office floors above, the building's podium includes retail space on the ground floor, bicycle and car parking for tenants, and a premium restaurant experience on its landscaped roof. In addition, a multi-story office amenity space features equally striking terraces facing both the bay and Downtown. A departure from the strict, angled corners of nearby buildings, the podium design favors gentle curves throughout. The ground level is cut away at the northwest corner, revealing a motor court arrival with entrance to the office lobby, bathed in natural light through an open-air oculus. Accentuating the podium's cantilevered form and open corners, the façade's layered pattern of aluminum panels conveys a sense of motion and forms a screen to naturally ventilate the parking garage within. Referencing Miami's ubiquitous palm trees, the wall's metal fins are dual toned with a warm copper interior and a silver exterior. The design creates a dynamic viewing experience for passersby, which changes as one moves around the building. Sculpted, geometric apertures are inserted into the podium wall elevations at specific locations to highlight the works of local and renowned artists.