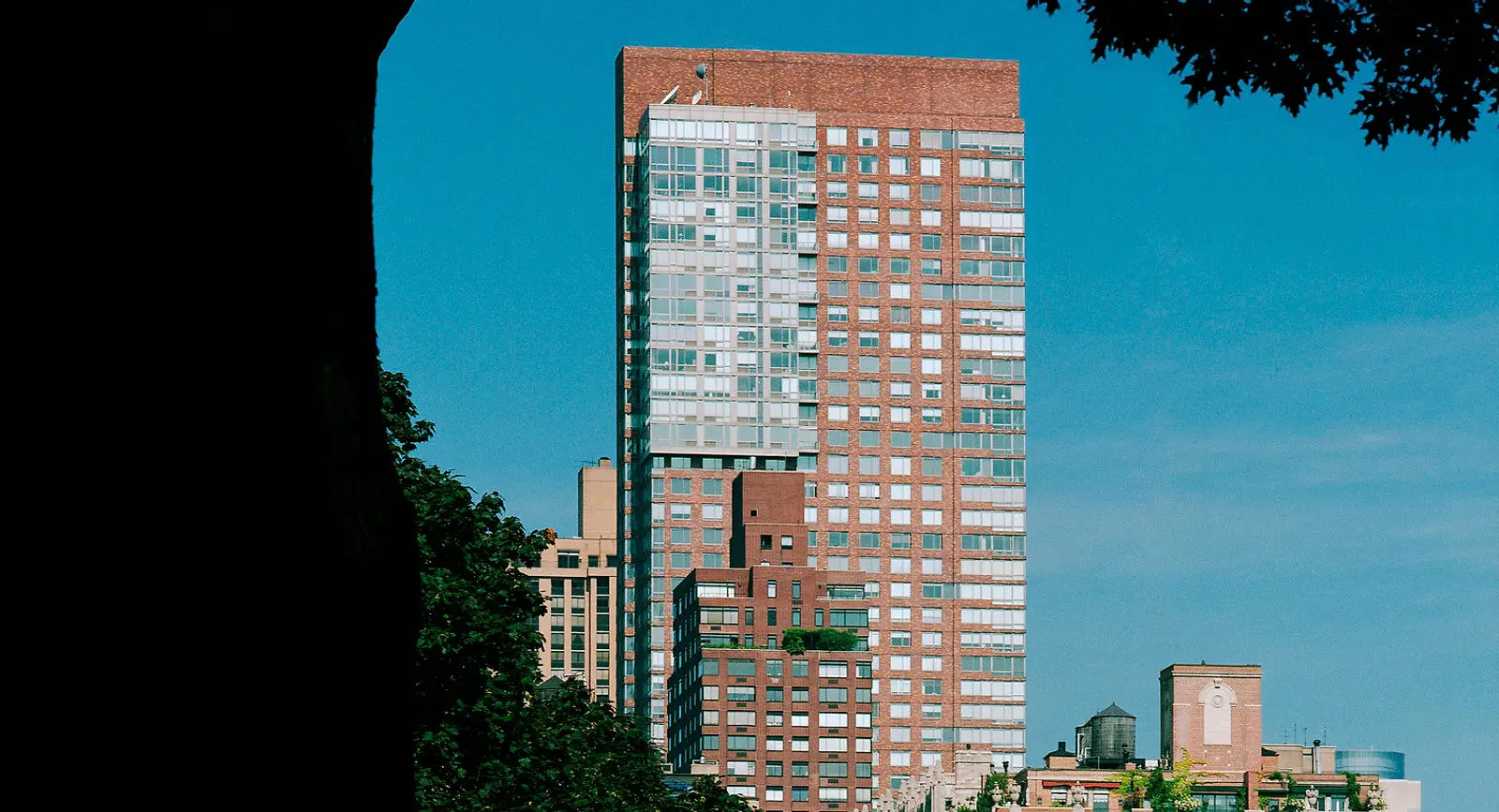 Benefitting from its proximity to Lincoln Center, Center Park, and the Hudson River waterfront, The Park Millennium contributes to one of Manhattan's liveliest business and entertainment districts throughout its 545 feet of street-level mixed-use programming.
The project's podium spans 400,000 square feet and includes 110,000 square feet of retail, a 35,000-square-foot post office, a 120,000-square-foot Equinox Sports Club and a 110,000-square-foot multiplex cinema. These components contribute to the shopping and entertainment district and are reflected in the façade treatment of large glass storefronts along both Broadway and Columbus Avenue. On 67th Street, the façade is comprised of smaller elements to correspond with the well-maintained, tree-lined residential experience. Upper floors are clad in a composition of brick, metal, and glass.
Throughout the tower's 285,000 gross square feet, 368 residential units range from condominiums, apartments for long-term business travelers, rental units, and corporate apartments for executives and trainees. The luxury condominiums on the uppermost floors of the tower feature southern, eastern, and western exposures. In addition, broad window bays allow the maximum amount of natural light to penetrate throughout the interior spaces.