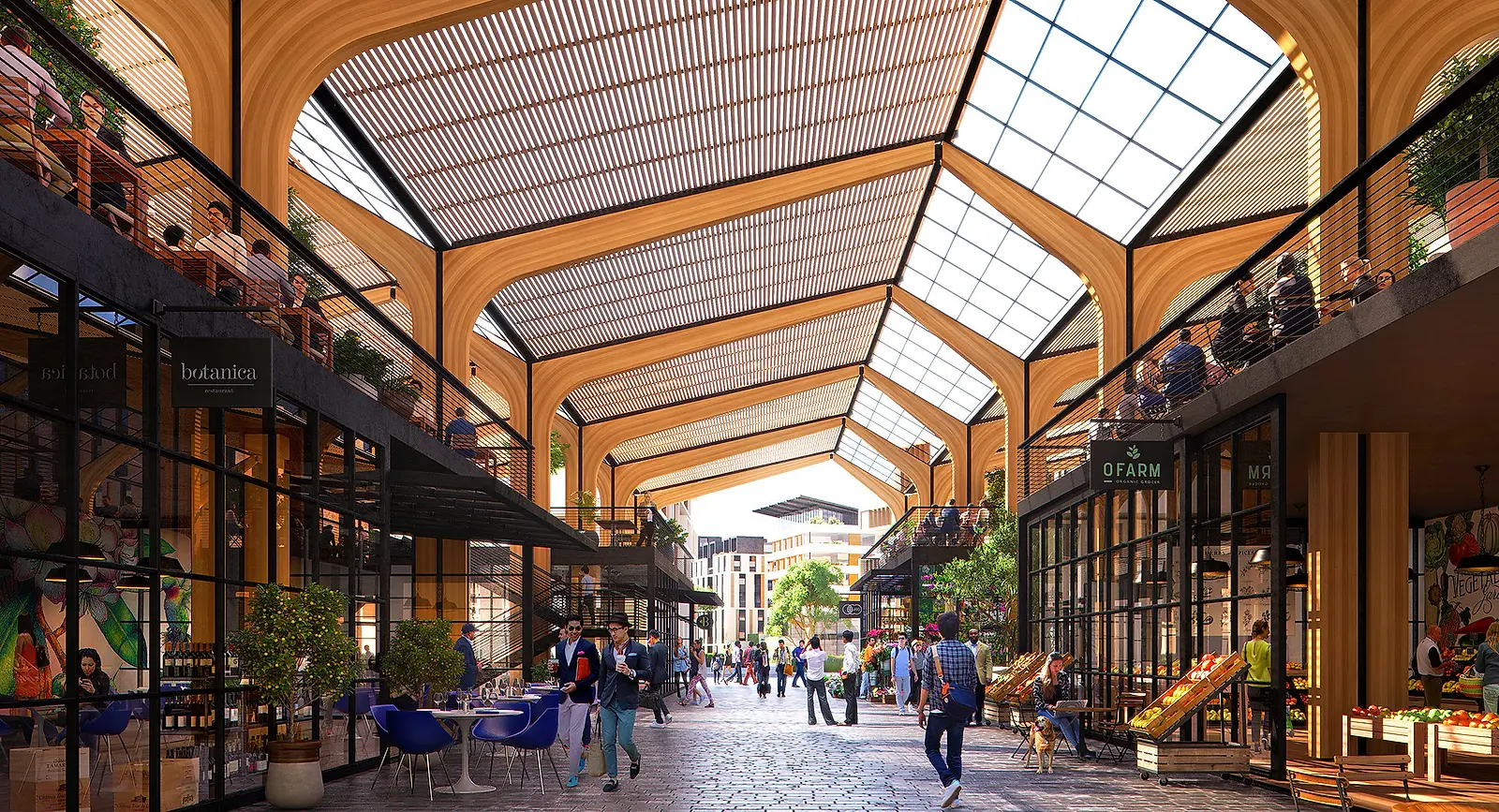 Inspired by the varied context of an adjacent technology campus, a mountainous horizon, and nearby nature parks and trails, the design of Shoreline Square responds to its surroundings with multiple scales, materials, and urban strategies.
Four- to seven-story buildings are arranged to create intimate exterior public spaces, transforming vast, open fields into a series of domestically scaled parks and courtyards.
The design language for the housing borrows from the traditions of 1930's California modernism and the Spanish Colonial Revival style. The buildings incorporate terraces and balconies that encourage indoor-outdoor living, accompanied by warm materials such as stucco, terra cotta, and wood. A network of linear parks, bike paths, pedestrian pathways, intimate streets, and arcades threads through the Village, creating an assortment of shared outdoor living spaces for the community.
The Activity Spine is the heart of the development – a linear park that generates a strong sense of place while connecting the community to the light rail station, nature walks, neighboring residential villages, and nearby employer campuses. A local neighborhood marketplace hub at the southeast corner of the site anchors the Activity Spine to offer a clear, pedestrian-friendly link to the light rail station and creates an active, identifiable gateway into the overall corporate complex.