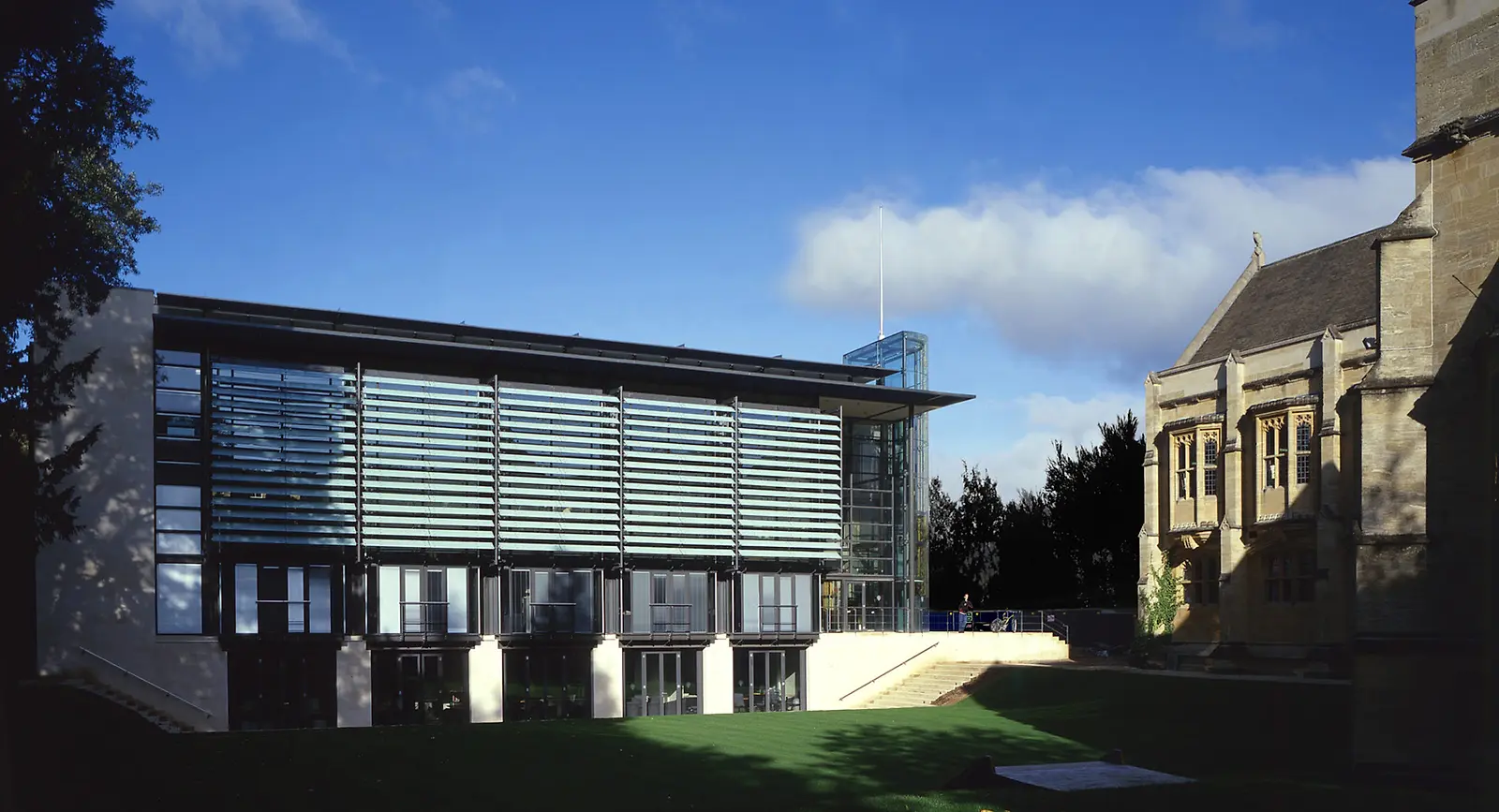 Rothermere American Institute
University of Oxford
Hailed as one of the most beautiful modern buildings in Oxford, the Rothermere American Institute is a contemporary symbol of American culture and learning within of the United Kingdom's most historic cities and campuses.
Dedicated by former President Bill Clinton, the Institute stands in a leafy quarter north of the city center, close to Rhodes House and the 19th century complex of Mansfield College. The Institute was created as a center for American history, politics and government.
The basic parti is similar to that of Basil Champney's library at the adjacent Mansfield College. Classrooms and ancillary spaces are arranged below a great reading room, which opens onto a shared garden precinct. The new building is sunk 11 feet below grade to maintain the eave line of Mansfield College. The lowest level contains seminar rooms and opens out to a sunken terrace.
The siting of the building allows all four levels to take advantage of natural daylight, especially the 23-foot-high reading room. The reading room faces south overlooking the garden-galleries, and contains study carrels looking down into the main space.
The vocabulary is that of exposed concrete and natural Bath stone cladding, used to frame finely detailed steel and glass. Fritted glass louvers control solar gain and reduce the need for mechanical ventilation. Air conditioning is eschewed in favor of nighttime cooling.