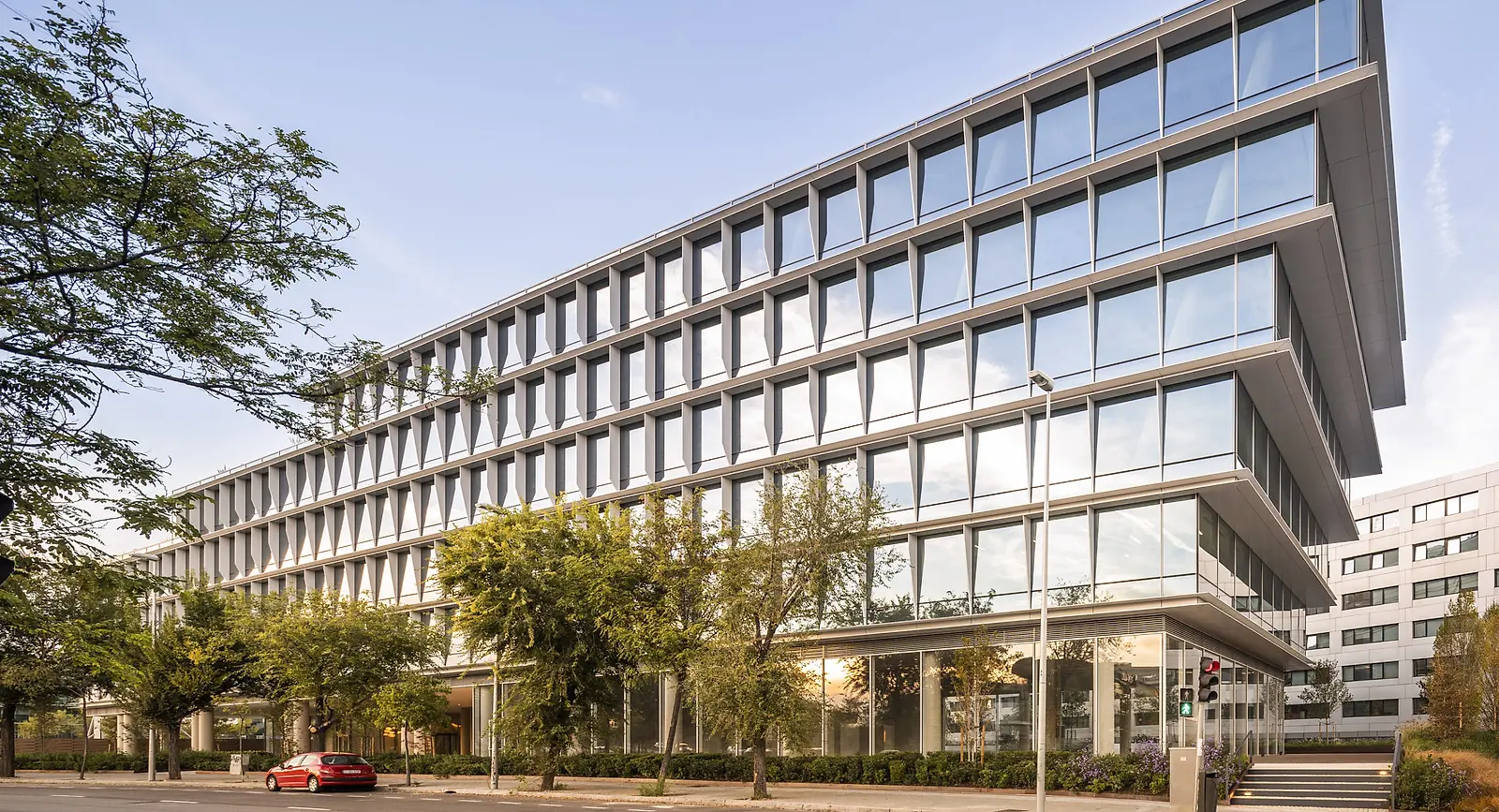 Designed with wellbeing at its heart, Puerto de Somport 21-23 is a beacon for the redevelopment of the wider Las Tablas area and mediates between the established business district and the neighboring residential area, providing high-quality public and amenity space.
The L-shaped building occupies a prominent position with high visibility from the motorway and various points of access. A stepped design creates an iconic presence and protects the south façade from direct sunlight. The street facades with maximum sun exposure are articulated by vertical variable fins, these create a playful, dynamic effect that provides internal shading whilst maximizing the views out through the full-height glazing.
On the ground floor, the entrance is marked with a large portico space, where two facing lobbies are positioned along a covered route to the private gardens. This dual entrance provides greater tenant flexibility, making single and multi-tenant combinations possible. Strategically-sized retail spaces accommodate shops or restaurants, to serve the neighbouring residential and commercial communities. Flexible office space is provided over five floors, with terraces on the fourth and fifth floors and an extensive roof garden.
This is the first phase of a KPF-designed masterplan that comprises three buildings of similar size and area, with a semi-public park at the heart of the site. Designed to welcome the wider community, open spaces, shops and restaurants will transform the neighbourhood providing 24/7 activity to create a new mixed-use destination. The project is targeting LEED Platinum.