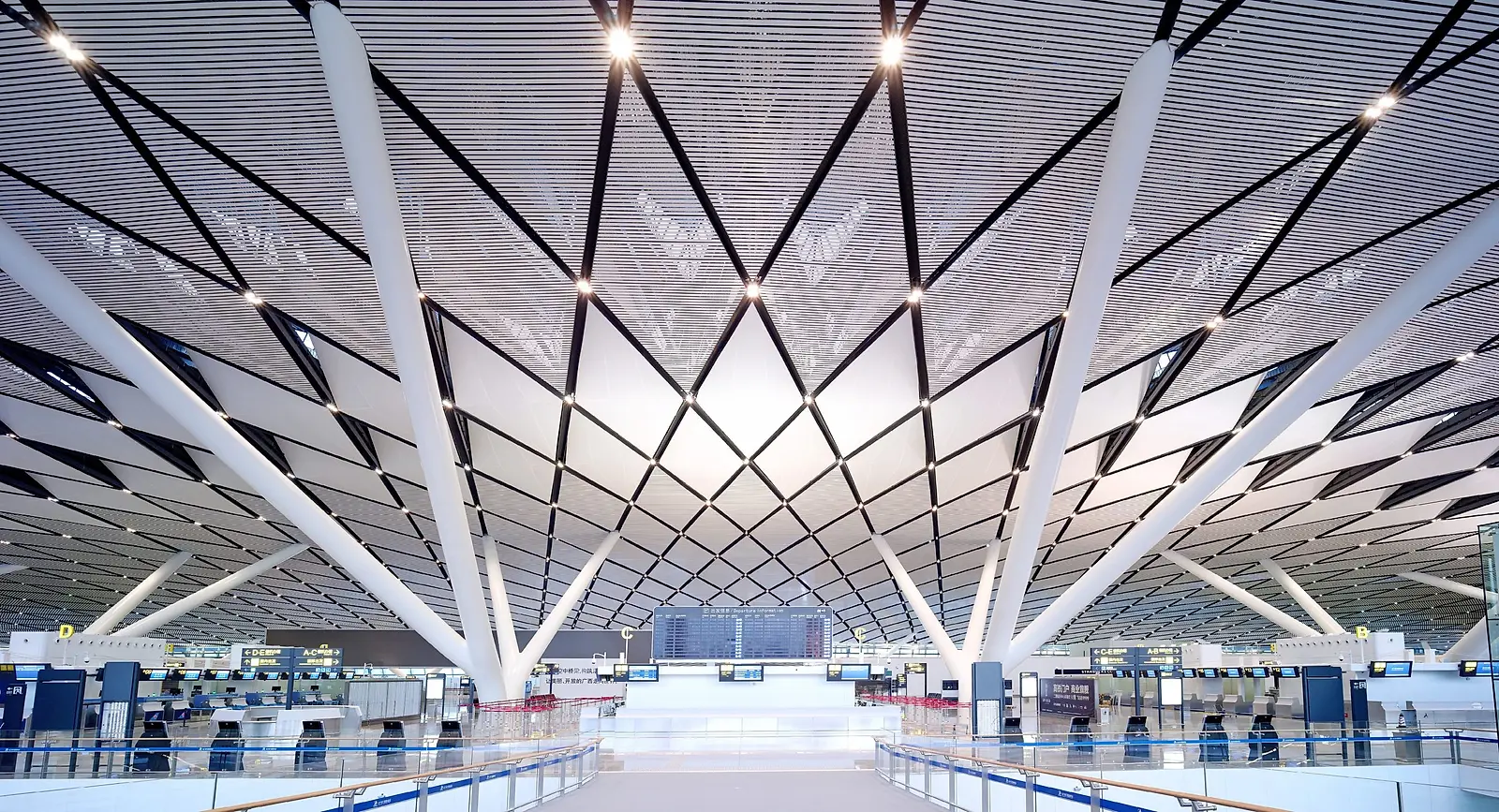 Nanning International Airport Terminal 2
The Nanning International Airport is the newest gateway to the rapidly expanding city of Nanning, the capital of the Guanxi Region of China.
The design challenge was to develop an overall master plan for the airport that would allow developmental growth and expansion of the airport terminal system, as well as to develop the arrival space for the train system with direct connections to the airport terminals. We were then to develop the two million square foot terminal building, whose sinuous form is taken from the undulating hills of the surrounding mountain range. At the center is a powerful ovoid shallow dome marking the arrival/departure hall, providing a great civic room for travelers coming and going from the city.
The architecture of the building springs from the structural design of the roof canopy. Aesthetically, the design is a fusion of the shape of mechanical airplane wings with the more biological notion of bird wings. At its essence, the new terminal is the answer to a multiplicity of programmatic, iconographic, and infrastructure demands, but most importantly it has become the new celebrated gateway to a burgeoning city.