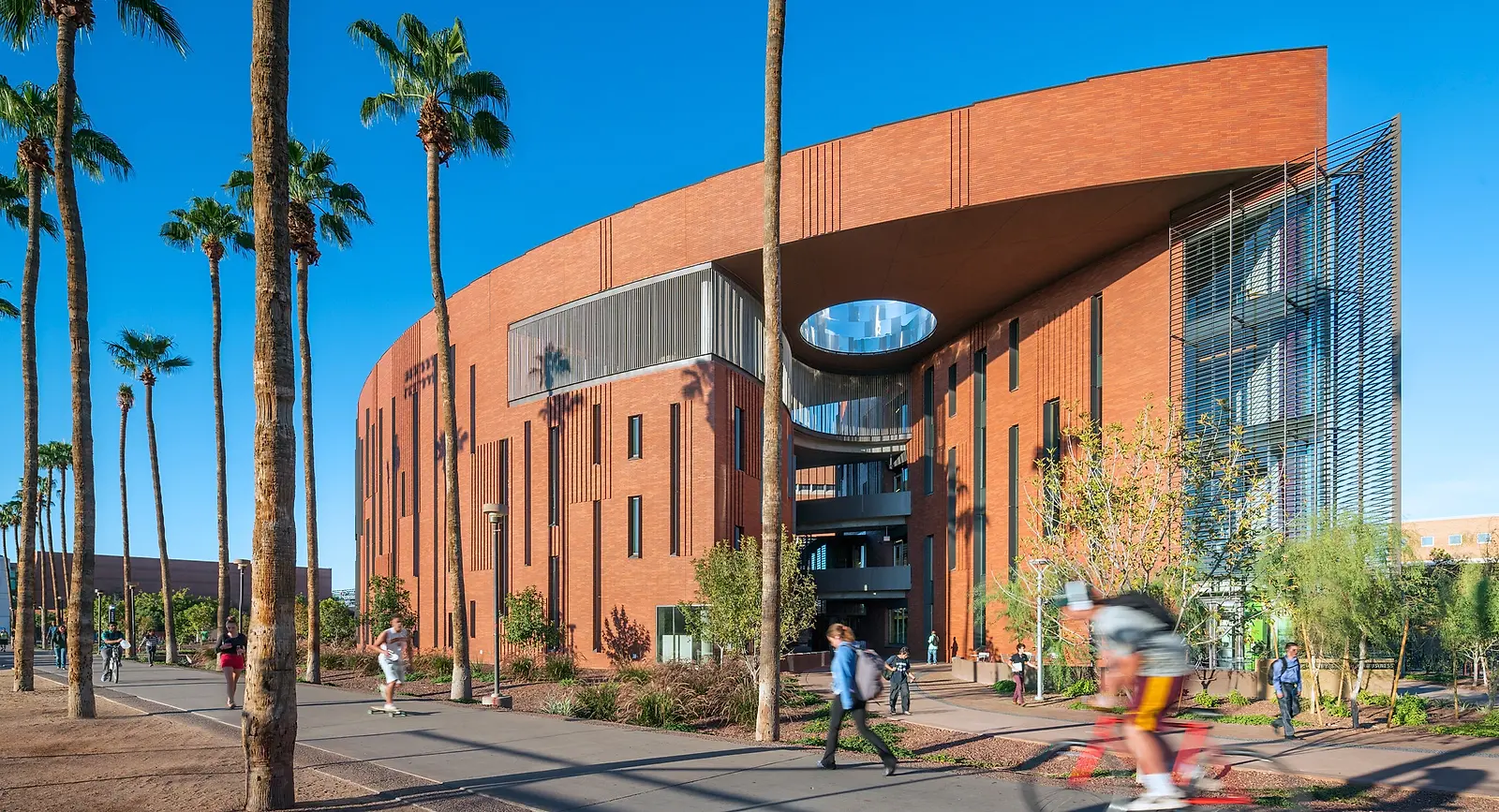 McCord Hall at the W. P. Carey School of Business
Arizona State University
McCord Hall at the W.P. Carey School of Business has transformed the Arizona State University campus, presenting a facility that reflects the world-class caliber of the school's programs, research, and learning.
Defining the eastern edge of the business school district, the distinct wings of McCord Hall frame the adjacent buildings and create an outdoor plaza. A monumental, four-story gateway serves as the entrance to the school from Palm Walk at the northeast corner, while to the southwest, the plaza opens up to welcome visitors and the business school community.
Visible from all floors of the new building, the outdoor plaza of McCord Hall creates both a welcoming public space and a home for the graduate student community. Shaded in the summer and warmed by the sun in winter, the courtyard is oriented to capture prevailing breezes from the south and is comfortable year-round. Landscaping features native plants to minimize water consumption and captures rain water through retention gardens and into underground storage tanks.
A grand stair from the main lobby leads to the MBA study suite and graduate study lounges above. Considering the growing importance of collaboration in the workplace, McCord Hall features 59 six-person team rooms to encourage on-campus collaboration for students. Each room is equipped with large screen displays and white boards to support group learning, and the building contains enough WiFi routers to allow every student to have up to three devices connected. In addition to ample shaded outdoor spaces, lounges provide both quiet and more social study environments.