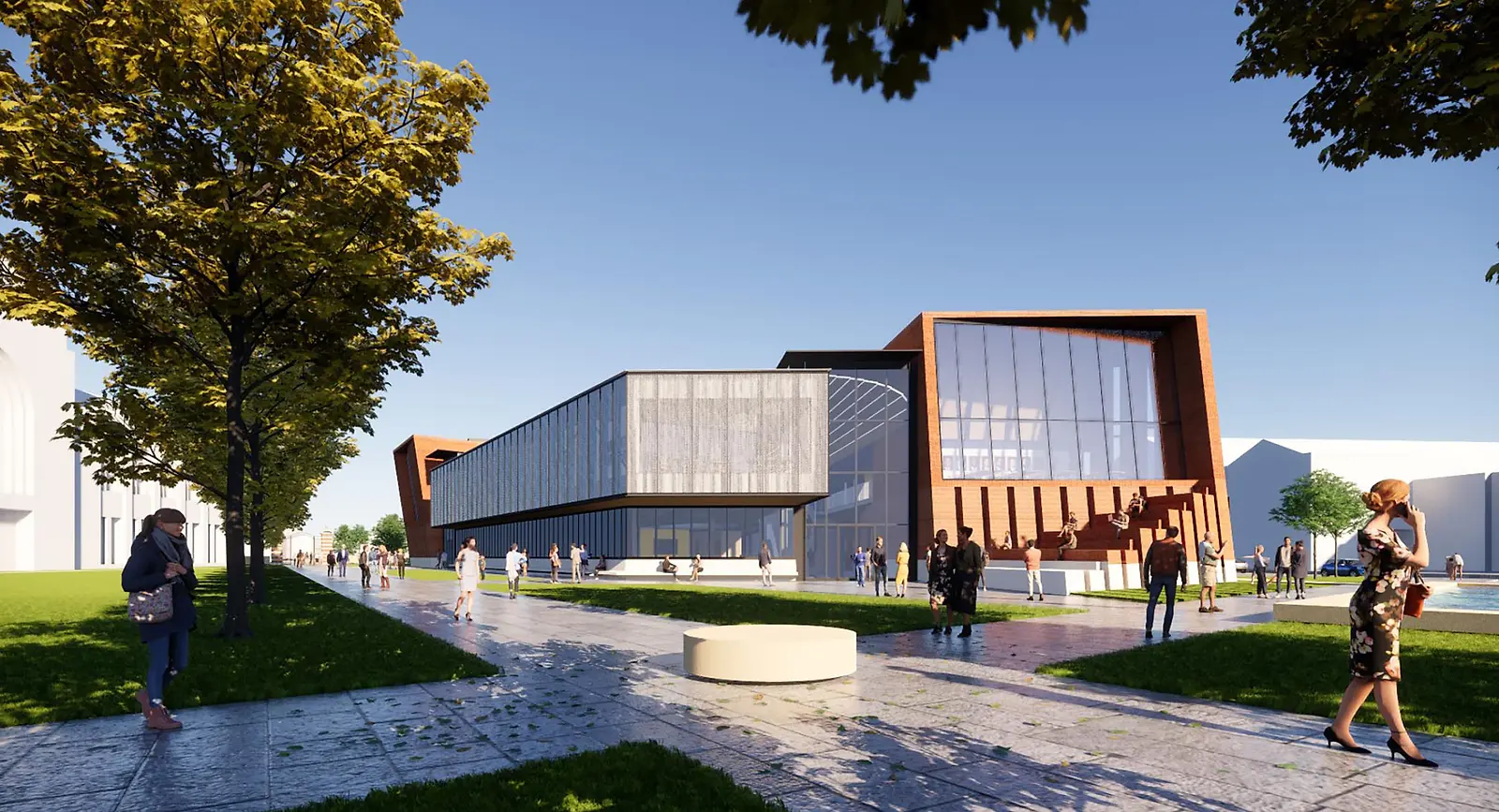 Ferry Field Commons
University of Michigan
Located along the University of Michigan's iconic Walk of Champions, the Ferry Field Commons Building provides a new space for athletes to further their academics, emphasizing a balance between education and sports.
With over 29 sports and 1,000 athletes in the community, the building features a dining hall and nutrition center, 26 study rooms, common spaces, academic advising, and faculty offices. The goal is to foster a greater cohesion among Michigan's student athletes while adding to the rich history of Ferry Field and aiding in fundraising and recruiting efforts for Michigan athletics.
The building hugs the southeast corner of Ferry Field and welcomes students through the use of large glass walls and extensive skylights. To help mitigate flooding, a green roof helps with retention as part of a water management system and creates the illusion of a completed field from an aerial viewpoint.
Next to the building is a pond that further protects the flood-prone area as well as provides a space to relax and reflect for students and visitors. The design of the project embodies the Michigan's ethos of caring about the whole student, beyond one's role as an athlete, also preparing them for a fulfilling and successful future.