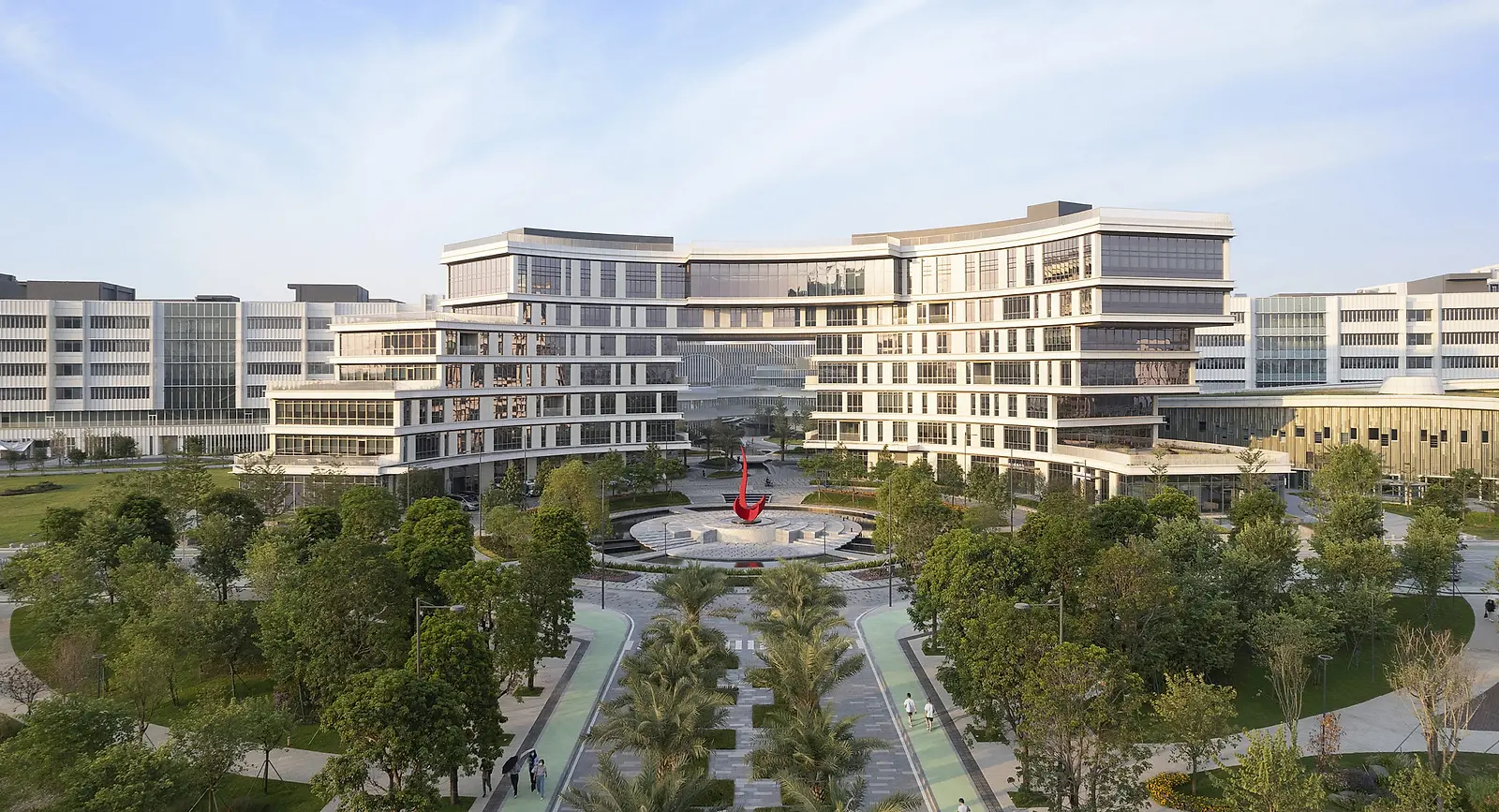 Administration Building
HKUST Guangzhou
Overlooking the entry court and its central firebird sculpture, the Administration Building marks the arrival to HKUST Guangzhou, forming a gateway to the research campus.
With a curved design reminiscent of the university's Hong Kong island campus entrance, the building houses all administrative offices in a flexible layout, along with the Council Chamber and President's function space at the top of the building. The structure incorporates openness by staggering the impressive entryway and integrating nature at each layer. As a symbol of growth and innovation, the building fuses both Western and Eastern aesthetics. The textured, bamboo-inspired panels and illuminating glass windows work jointly to create a harmonious façade. The concept comes together alongside the outdoor shaded amphitheater seating and vivid blooming foliage, creating a unified sense of belonging for students, faculty, and staff.
Organized into three parts, the architecture prioritizes serviceability and symbolism. The visitors center sprawls along the southern sector at ground level and a café anchors the opposite side as a center of community. The student and public areas are the foundation, providing easy access to the rest of campus, while the administration offices and school programs are layered above. The building's architectural crown is occupied by the Governing Board Chamber. Visible to the public, the space offers a commanding view of the emblematic firebird and campus entrance, creating a symbolic bridge from East to West.