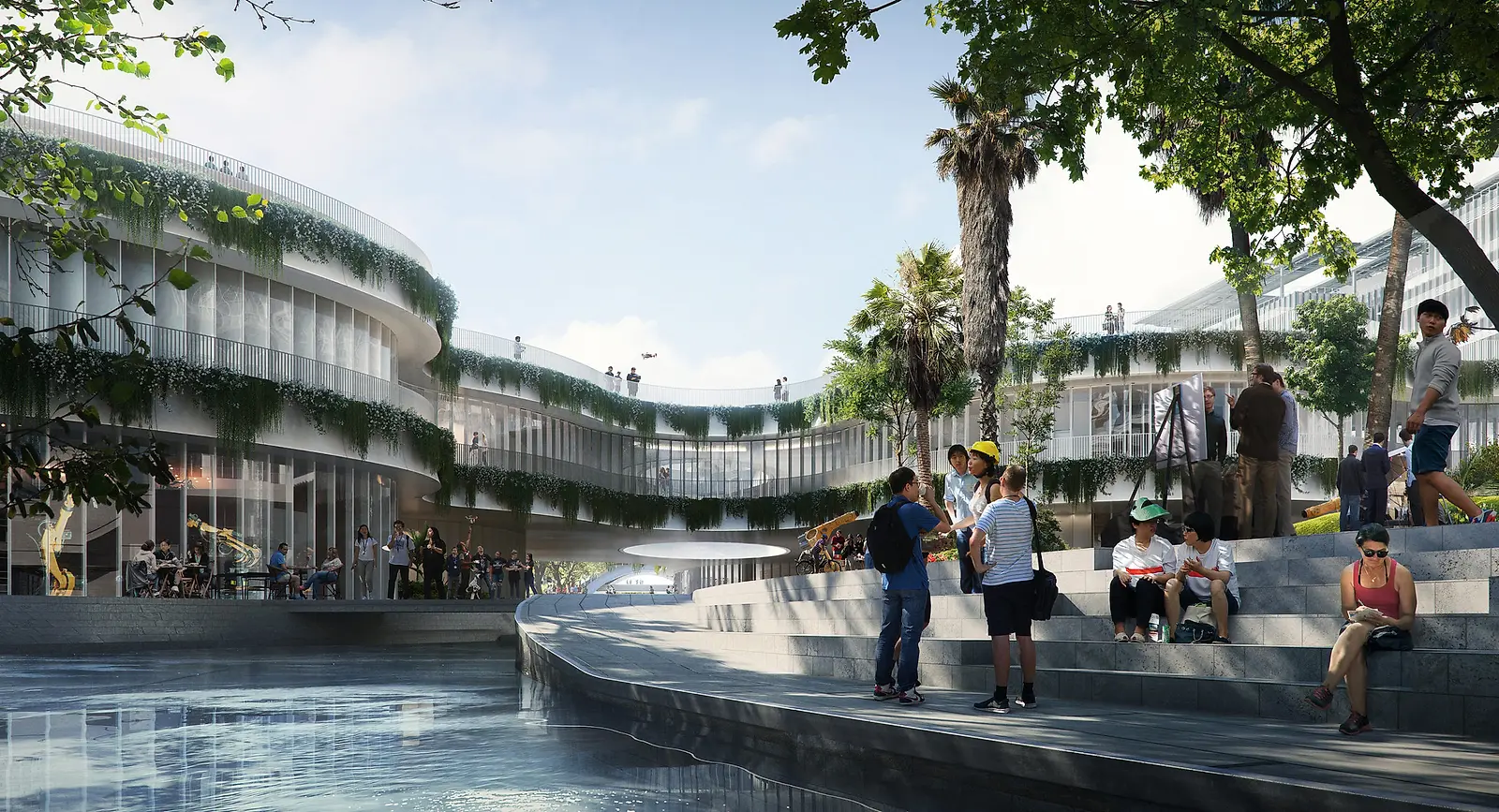 Academic and Research Hub
HKUST Guangzhou
Located at the heart of the campus, the Academic and Research Hub links the entry plaza to the library, as well as the eight laboratory wings through a design that integrates teaching and research activities with ample amenities.
The buildings are designed with respect to the existing nature and flow together to create a campus that encourages multidisciplinary research through collaboration. Putting science on display, the buildings feature glass that increases visibility into the maker spaces and research areas. Along with labs and research facilities, the Academic and Research Hub includes classrooms, offices, social spaces, and cafes, overlapping disciplines and connecting the faculty and staff.
The facilities are organized into four sections: function, information, society, and systems. These are further sorted by specific research topics with flexible spaces that change based on the focus and requirements of the research. The building components are purposefully stacked to utilize the space between the oval pavilions, the two academic concourses, and the eight research wings.
Within this central hub is the "Campus Brain," which houses the Living Lab Control Center, a space for researchers to collaborate, display, and analyze information collected from campus data sources. Additional facilities include a vivarium, lecture halls and intimate classrooms, AR/VR Labs, and faculty offices.