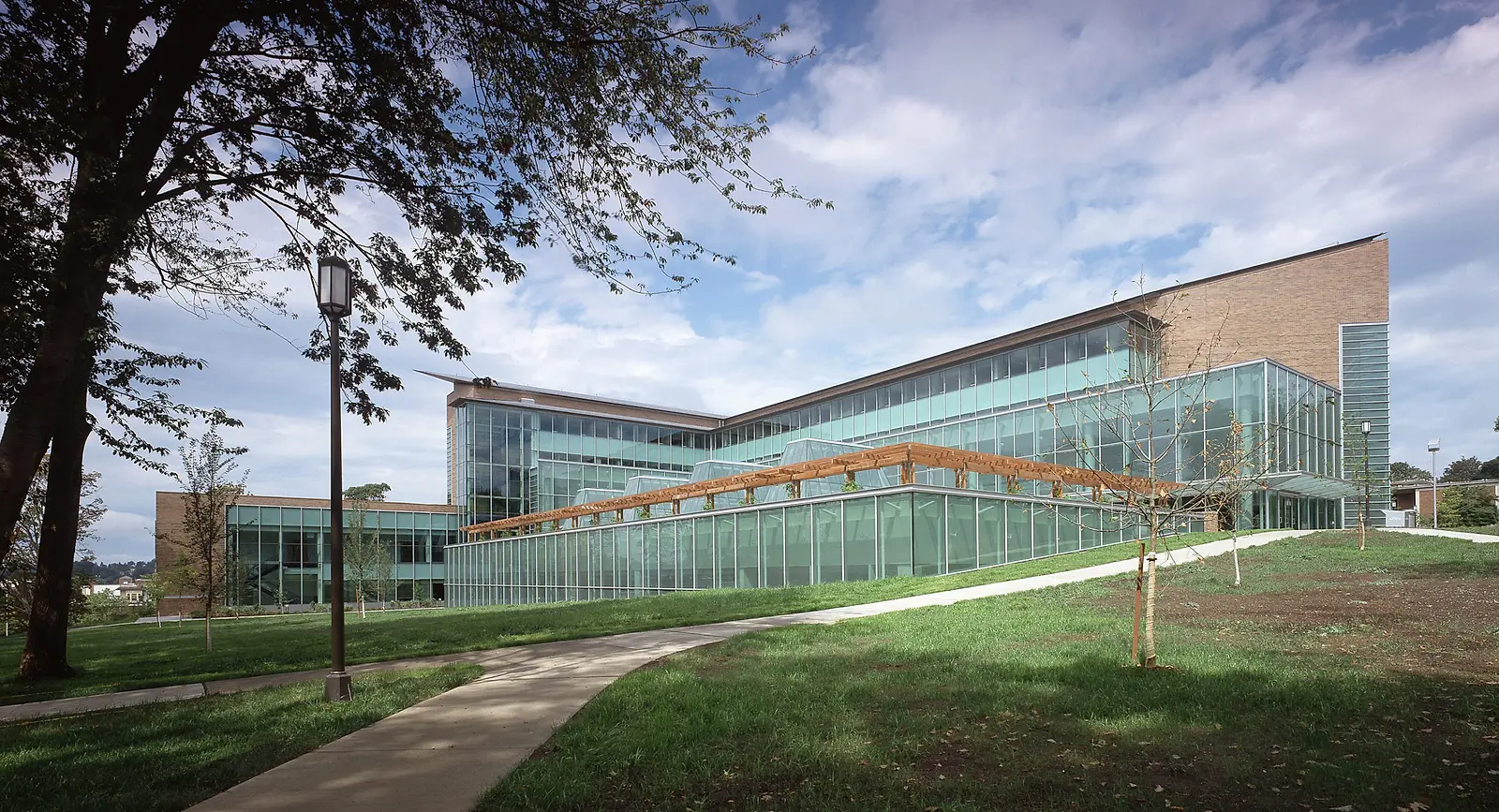 William H. Gates Hall
University of Washington School of Law
Set on a gentle hillside, the L-shaped William H. Gates Hall responds to the geometry of the University of Washington's old quadrangle and the surrounding urban grid of Seattle, creating a distinct identity for the School of Law while grounding it firmly to the University.
The building's design incorporates all functions of the School of Law in a 196,000 square foot, six-story facility – housing classrooms, seminar rooms, conference rooms, an auditorium, a research law library, law clinic, graduate program student center lounges and offices. The two-story gallery, terrace and library invite interaction and reflection, with a central focus on the library's reading room, which is flooded with light from four skylights and fritted glass at the south and east walls. This generous use of glass allows for the extension of the landscape into the interior, creating a conservatory-like quality in the space, while the north and west façades act as a textured brick shell holding these layered volumes.
The project provides teaching spaces appropriate to the modern law school curriculum, emphasizing smaller classroom instruction, group discussion formats, practice skills training, and access to information technology. Classroom configurations reflect pedagogical intent, from 25-seat seminar rooms with mock courtrooms to a 170-seat auditorium. Across all areas, the building's design emphasizes and reinforces the vital concept of the school as a community for students and faculty.