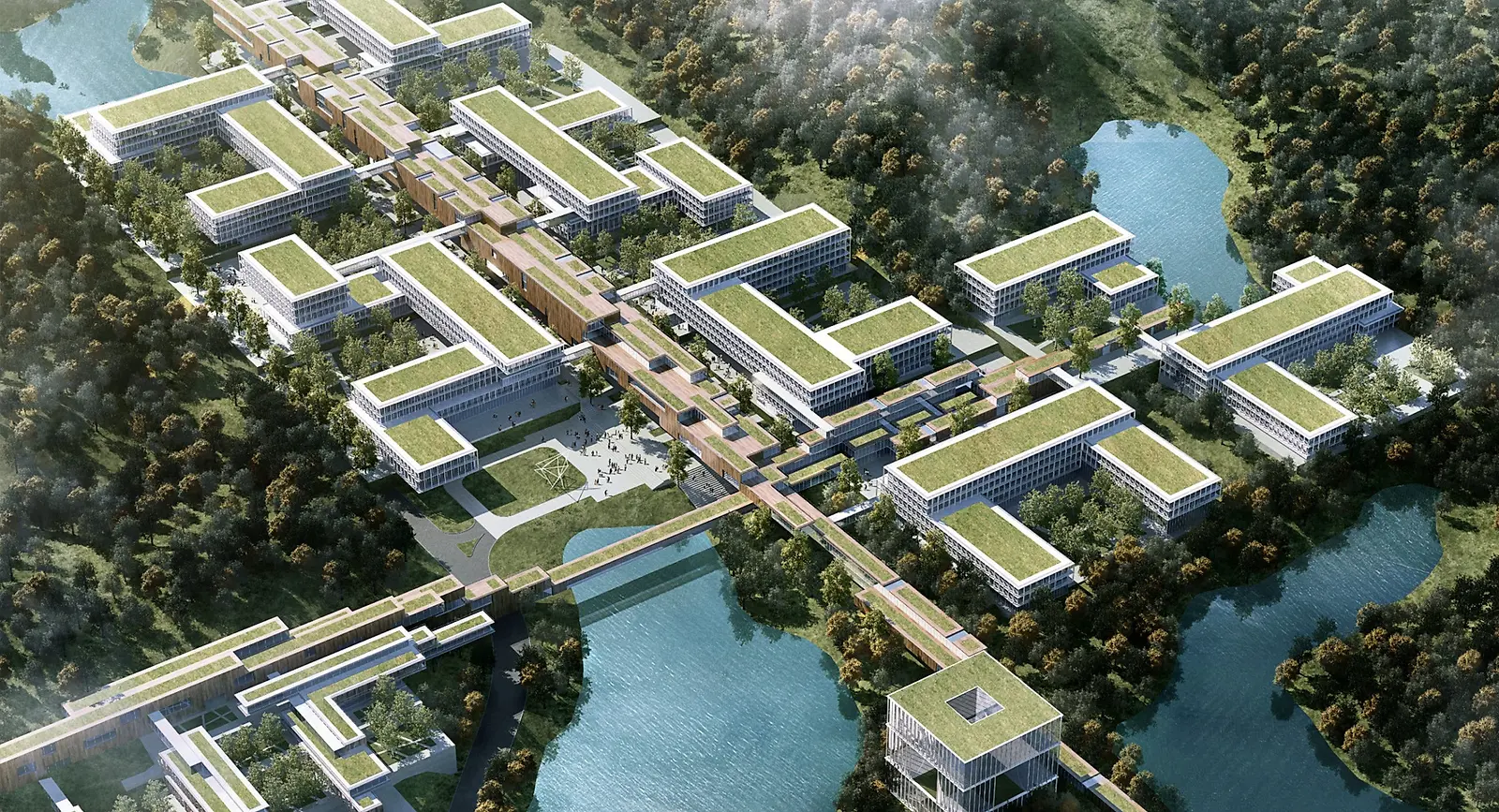 China Resources Group City
KPF's master plan integrates lush landscape with varying building scales and orientations, fostering an ideal working environment that is both dynamic and efficient.
Located 20 kilometers from downtown Shenzhen in the city's northern suburbs, the 125 hectare site is home to a golf course across rolling green hills, setting the stage for a work environment that benefits from both its natural surroundings and easy access to an urban center.
The plan lays out four concentrated zones for the office, hotel, residential and conference program. In large part, the golf course will be retained, wrapping around the campus to combine public and private space. The clustering of the main buildings allows future growth and a sense of community across the company campus. A "central spine" connects all the offices, offering the benefits of shared building resources such as meeting spaces, gyms, and various retail opportunities. Stepped terraces provide views towards the reservoir at the center of the site, while courtyards direct attention to the forested surroundings. In addition to central, inward-facing courtyards between the spine and office bars, each building that branches off from the spine will form its own courtyard that opens directly to the surrounding natural landscape. The simple courtyard form will be altered to include roof gardens, gateways, water features, and sunken gardens.