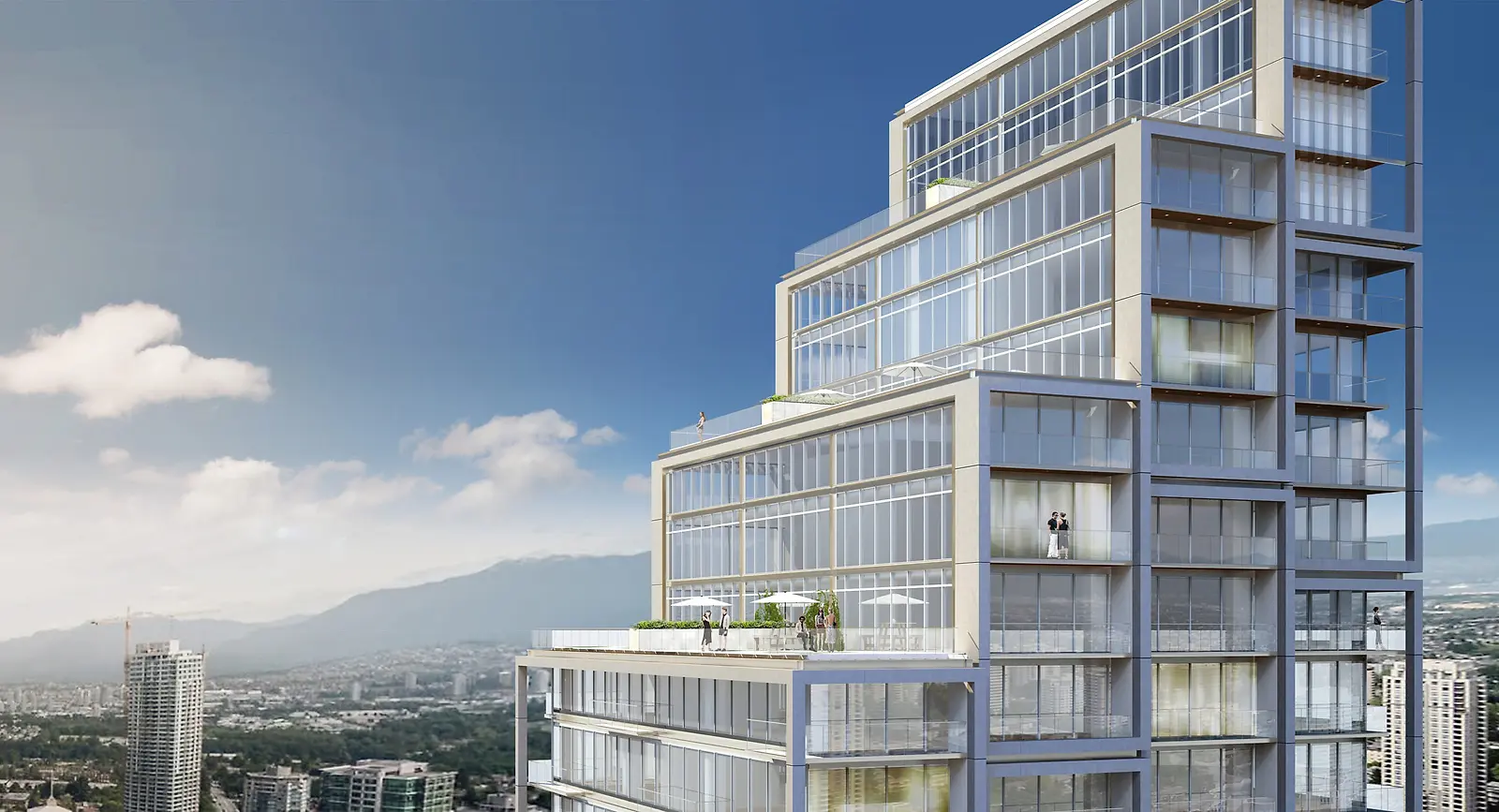 Soaring alongside the Kingsway with its playful, stepping forms and bold frames, 6000 McKay offers a landmark symbol to Metrotown's Station Square development.
Located in the heart of Burnaby, this residential tower is the centerpiece of this transit-oriented development, with direct connections to the Sky Train for easy access to downtown Vancouver.
Projecting a sense of airy lightness, the tower is lifted up from a mixed-use podium with a break in its form that reveals glass-walled residential lounges. Four-story "boxes" step along the north and south façades, giving an ordered and regimented rhythm to the tower. At the tower's top, the stepping reverses and leaps up to create a landmark crown for Station Square. In contrast, the east and west façades provide a free and playful expression of form that resolves the four-story boxes with lines flowing across the building.
The podium echoes this architectural language, with stacked forms along McKay Avenue that consist of street-level retail and two stories of residential units above, while along the Kingsway frontage, playful stacked boxes populate the urban wall, with retail wrapping around the corner and two stories of office spaces above.
A benefit of the building's boxy forms is that it creates ample opportunities for terraces, balconies, and green spaces, which results in a pixelated roofscape that mixes vegetation, fountains, stone pavers, offering a striking urban experience.
The development's vital blend of residential, retail, and office provides a vibrant mixed-use scheme that incorporates a patchwork of private and public green spaces and terraces.