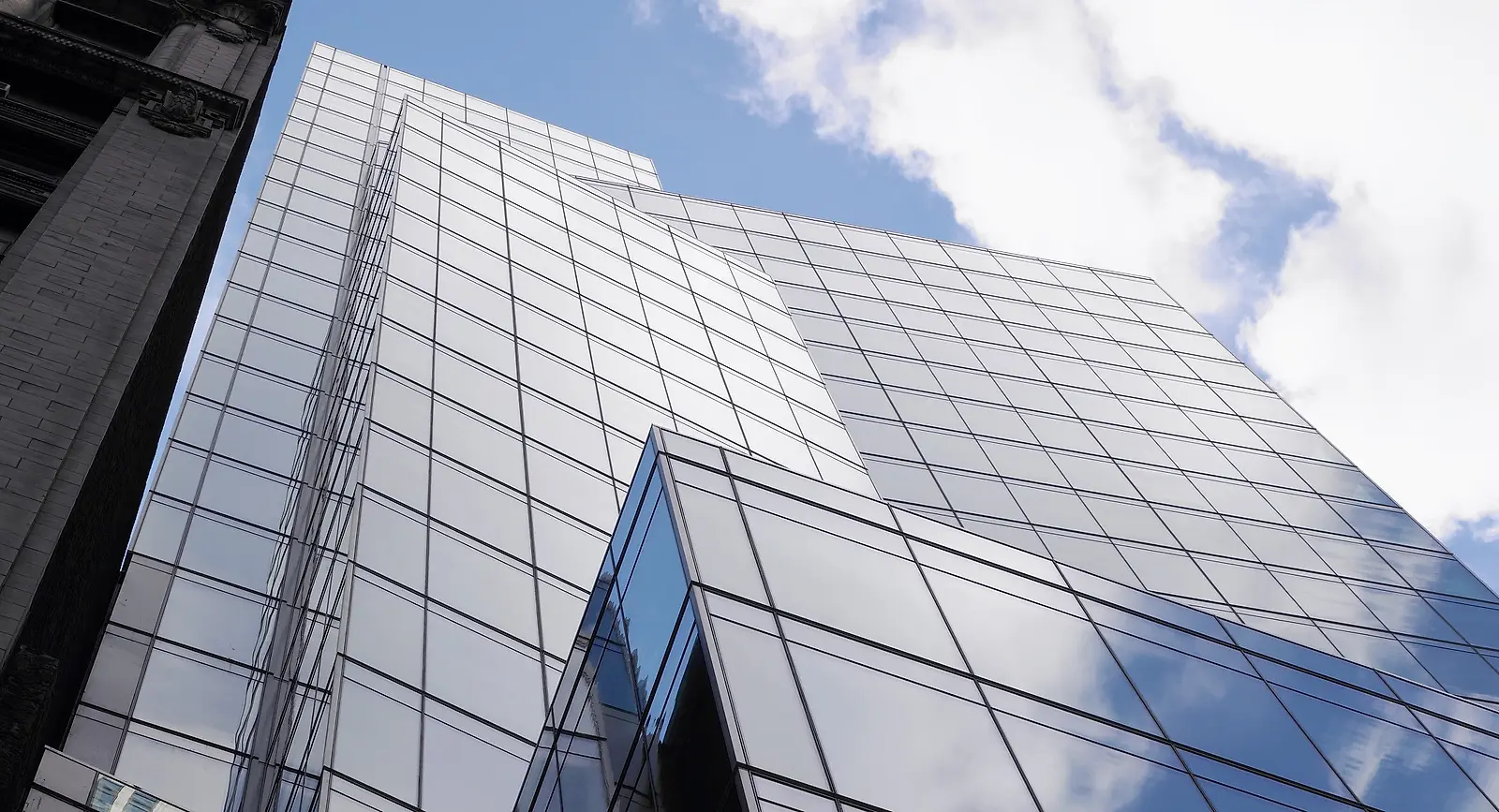 Located at the corner of Fifth Avenue and 42nd Street, one of the most prominent intersections in New York City, the 26-story, mixed-use tower offers unmatched views of the New York Public Library and Bryant Park.
Unlike most office towers in the city, where steel construction is the norm, 505 Fifth Avenue has a cast-in-place concrete structure that provides a level of building safety exceeding New York City Building Code requirements.
The floor plate configuration allows for a reduced number of columns and a 15-foot cantilever above the podium, eliminating the need for perimeter columns. Paired with a side-loaded core, the design allows for an uninterrupted, highly transparent glass skin and 11-foot ceiling heights, maximizing views. Solar heat gain from these two primary façades is offset by two opaque, super-insulated walls, meeting New York's stringent energy codes.
The mass is organized as a collection of pieces that relate in scale to the surrounding fabric. The curtain wall system weaves together the distinct characteristics of the tower's midtown Manhattan milieu. The 42nd Street façade is planar, while the one on Fifth Avenue is angular. A single curtain-wall type joins these two expressions.
The entrance lobby was designed in collaboration with artist James Turrell. Together, the sublime quality of the light and the frenetic nature of 42nd Street create a diptych that is as specific to the site as the building is to its context.