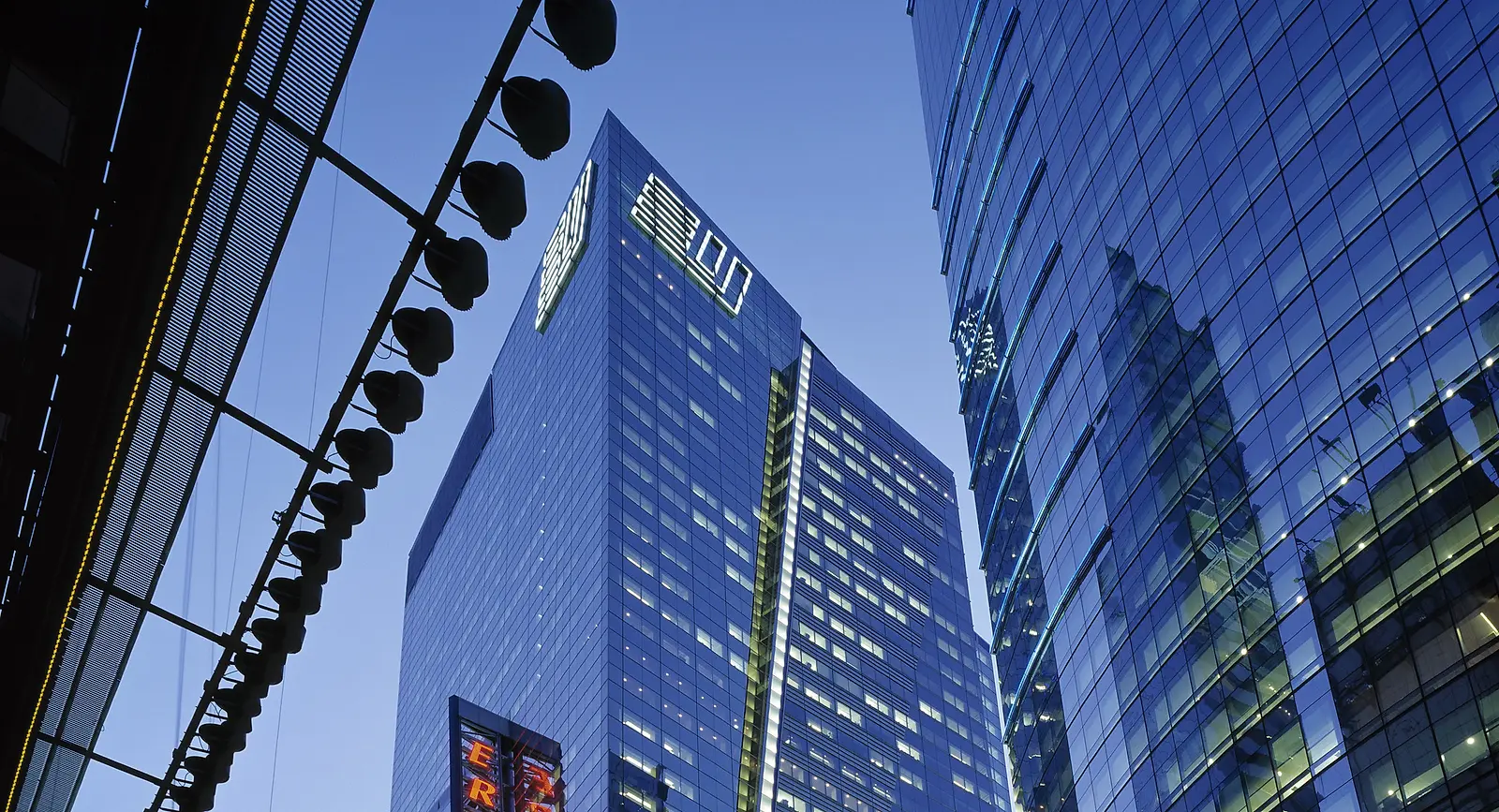 Located above one of New York's main subway hubs, 5 Times Square marks its location with an asymmetrical form to match the intersecting street patterns of the theater district.
This 38-story office tower combines Class-A office space with a retail base that engages the pedestrian traffic of Times Square. Primary access to the office tower is located along the Seventh Avenue corridor. The retail storefronts flank the office entryway and follow the corner along 42nd Street, offering prime exposure to pedestrian traffic from the subway entrance on 41st Street and the adjacent New Amsterdam Theatre.
The dynamic, asymmetrical form of the tower is an energetic solution to the zoning demands of the Times Square Sub-District, the 42nd Street Redevelopment Authority, and the lively character of the neighborhood. Angular planes compose the primary design language of the building and correspond to the break in New York's street grid caused by the intersection of Broadway. This irregularity allows for an innovative design that responds directly to pedestrian traffic patterns, light, floor plate maximization, and view corridor consideration.
Exterior cladding consists of a combination of tinted reflective glass that maintains uniformity on window and spandrel surfaces. Signage is incorporated into the façade at the retail level in an effort to maintain a dialogue with the graphic style that is characteristic of the Times Square District.