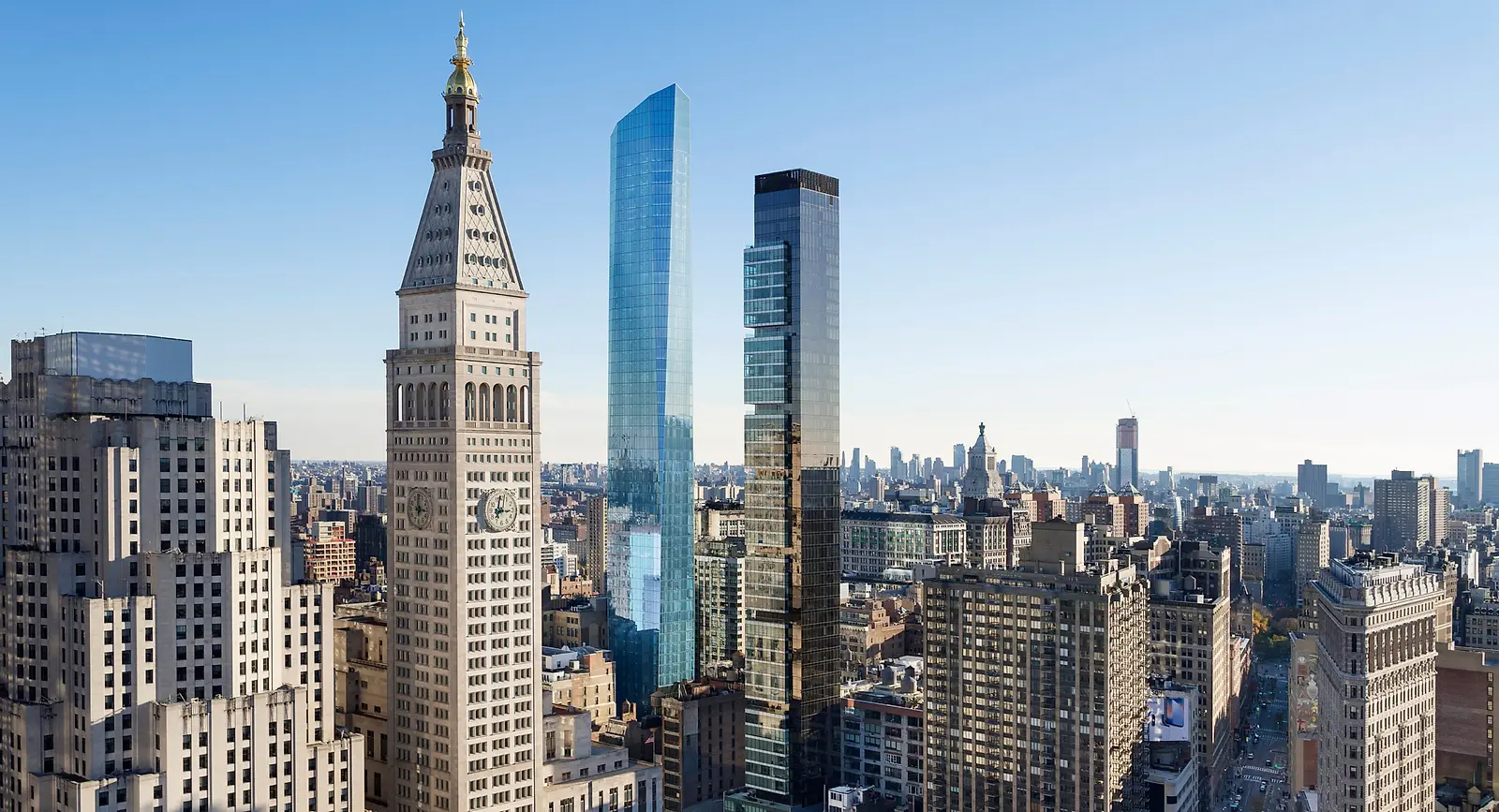 Madison Square Park Tower
Tapering skyward from Manhattan's Flatiron district, the Madison Square Park Tower's crystalline form creates varied floorplates, ample room for customization of unit layouts, and an unparalleled residential experience.
Fundamental to the concept of the tower is a widening of the form to both east and west as it ascends, yielding larger floor areas towards the top of the building where residents have panoramic, unobstructed views. The internal planning further maximizes the premium views towards the Empire State Building and Midtown while the outward taper minimizes the presence of the cantilever on the more traditional scale of the surrounding buildings at street level.
Situated one block south of Madison Square Park, the tower acts as a marker for the historic Midtown neighborhood. Its asymmetrical, faceted form distinguishes the building and serves as a counterpoint to the rectilinear Met Life Building to the north and One Madison to the west. As seen from the park, the silhouette of the tower top takes its cue from the dramatic, prow-like appearance of the Flatiron Building one block away while the folds of the curtain wall play with reflections of the sun, changing the appearance of the building throughout the day.
With 83 apartments ranging in size from studio to four bedrooms and penthouse suites, the tower houses primarily one to two units per floor.