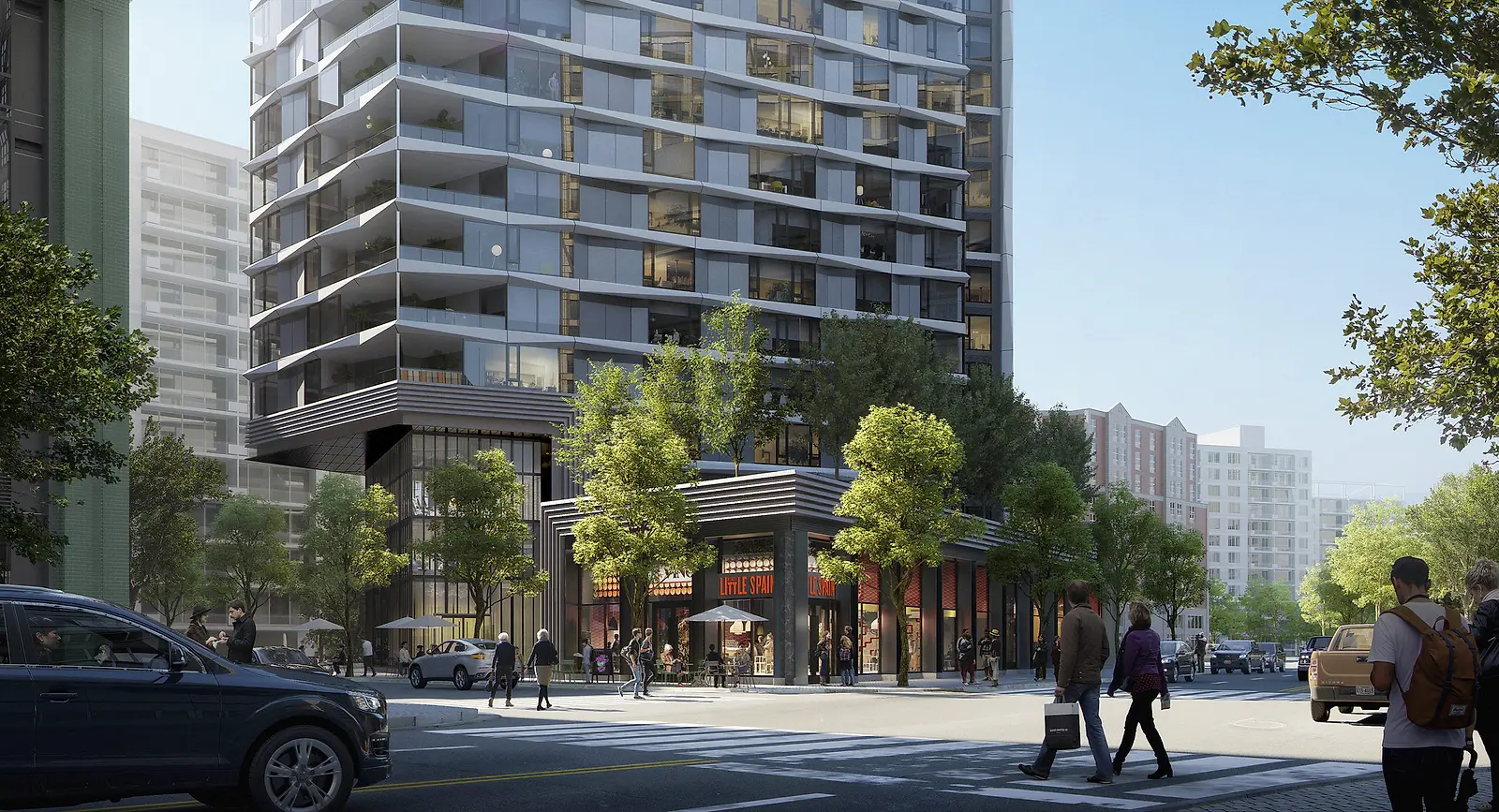 Infusing new life into a longstanding yet evolving commercial neighborhood soon to be home to a major technology company, the residential tower features a dynamic interplay of form, materiality, hierarchy, and scale.
2000 South Bell Street is an integral part of the redevelopment of National Landing, the location of Amazon's new headquarters situated just across the Potomac River from Washington, D.C. Within a canyon of mostly uniform precast buildings, the project's energetic massing comprises three major moves – a human-scaled ground level; a taller form facing the adjacent highway; and an offset, slightly shorter component. The building's base incorporates retail space along the busier streets, where angled glass and intricate stone fenestration evoke greater intimacy with the ground plane. An interior, open-air courtyard at the lobby level welcomes visitors and residents alike.
Responding to surrounding buildings, 2000 South Bell Street's shorter volume uses a single-story, horizontal articulation. The taller massing's façade expression is rendered vertically, a monumental form that responds to the adjacent Richmond Parkway. The two façade patterns gracefully transition into each other with a zipper-like balcony design. With three communal terraces that look toward D.C.'s monuments, the project's rooftop offers gathering space and an outdoor pool. The form of the lower tower maximizes corners so that many of the apartments include private terraces, continuing an indoor-outdoor experience for residents.
2000 South Bell Street offers easy access to the Crystal City Metro, a planned regional rail (VRE) connection, and an upcoming pedestrian bridge linking Downtown Arlington to Reagan National Airport.