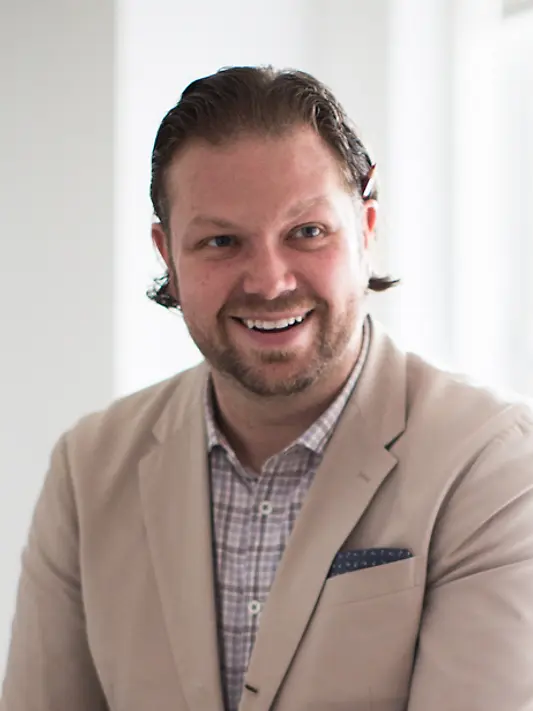 Andrew Klare
As a Design Director, Andrew has contributed to varied, program-rich developments around the world that bring together multiple uses to create positive synergies between their overlapping functions.
This work ranges from an almost four million square foot, mixed-use complex in Chengdu, China that includes a 2,221-foot tower with vertical gardens to a multi-program project in Austin, Texas that is lifted above the ground, integrating landscape with architecture.
Environmental responsibility is an important value running through Andrew's work, including a 6.6 million-square-foot, multi-building complex in Mexico City that serves as a model for sustainable, high-density development as an alternative to sprawl. Encouraged by the mayor, an energy engineer who won the Nobel Peace Prize for her work on climate change, KPF is employing an aggressive set of green strategies.
Andrew's expertise encompasses both commercial and institutional, private and public work, including a business and management center at Morgan State University, a public, historically black research university in Baltimore, and a science teaching and student services center at the University of Minnesota in Minneapolis that includes state-of-the-art classrooms that support new pedagogies and approaches to education.
During his 20-year tenure at KPF, Andrew has collaborated with co-founder Bill Pedersen on a series of furniture and lighting, including "Folded Steel" a dining and coffee table set, TransFOMICA for the Cincinnati Contemporary Art Center "Architects at Play" Exhibit, Ivalo's L'ale Pendant and Sconce, the LOOP de LOOP family of tubular furniture, and the Glacier Chandelier, designed with LASVIT.