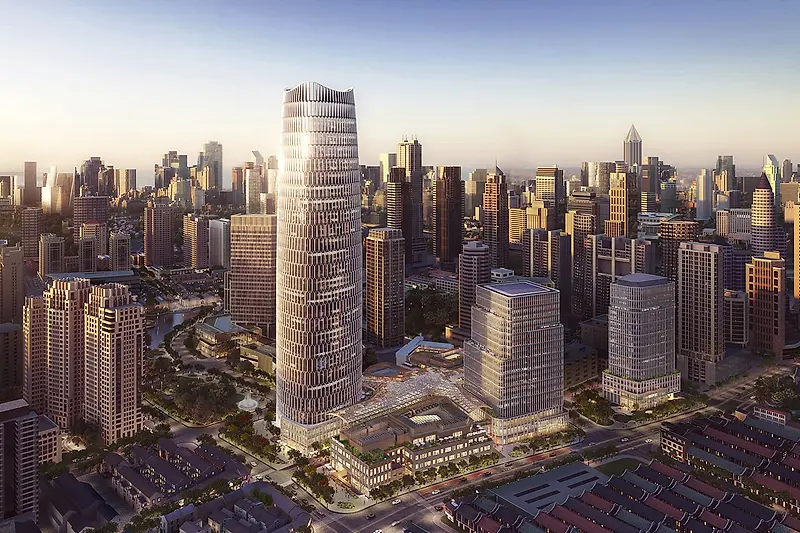 Yong Ding Explores What Constitutes a Landmark and CPIC Xintiandi Commercial Center
In a recent episode of Shui On Group's podcast, the KPF Director discussed the development process of Taiping Bridge District and the features that elevate a building to be a city landmark.
The episode was hosted by Li Zhi Nina and featured Tom Zhong Xincheng, Taiping Bridge Project Manager in addition to Yong Ding. The group discussed the decade-long Taiping development in Shanghai's Xintiandi neighborhood and how it provides a new level of connectivity to the city. As the group reflected on what attributes elevate a building to be considered a landmark, Yong Ding provided insight pulling from KPF's expansive portfolio of influential supertalls and cultural centers.
With parts of the CPIC Xintiandi Commercial Center having topped out this year, the group discussed the project's future as a landmark for Shanghai's CBD. The 250-meter signature tower features a curvilinear form with two-story-tall white metal fins on the façade that reference the Shikumen Arch of historic Shanghai. With a large portion of the development dedicated to office space, the group discussed the evolution of office needs, primarily the focus on community and connection for the tenants.
Listen to the full episode here.