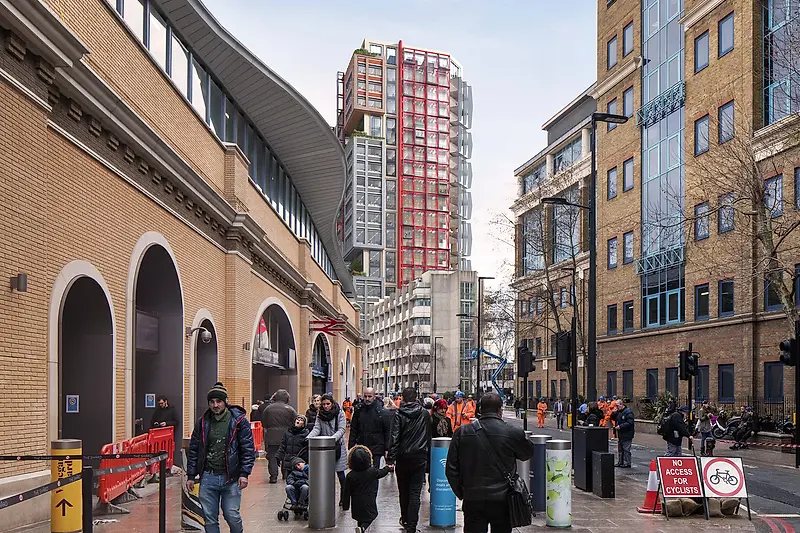 Vinegar Yard featured in NLA report on Innovation Districts
The project, which was approved by the planning committee in May this year, was designed to accommodate flexible medical use and to support the emerging Guy's and St Thomas's medical and research hub near London Bridge.
"Life sciences are an increasingly important element in the UK property sector," said KPF Principal John Bushell, quoted in the report. "Our experience around the world tells us that innovation blossoms within a thriving mixed-use neighbourhood. That is central to our approach at Vinegar Yard, and we are looking forward to seeing it take shape."
The report, Innovation Districts: Designing Inclusive Places, was published by New London Architecture and provides an update on innovation district models across London, the Golden Triangle and the wider UK. It highlights the shift away from out-of-town campuses to developments that favour urban vibrancy, diversity, and proximity.
Find out more about the NLA report here.